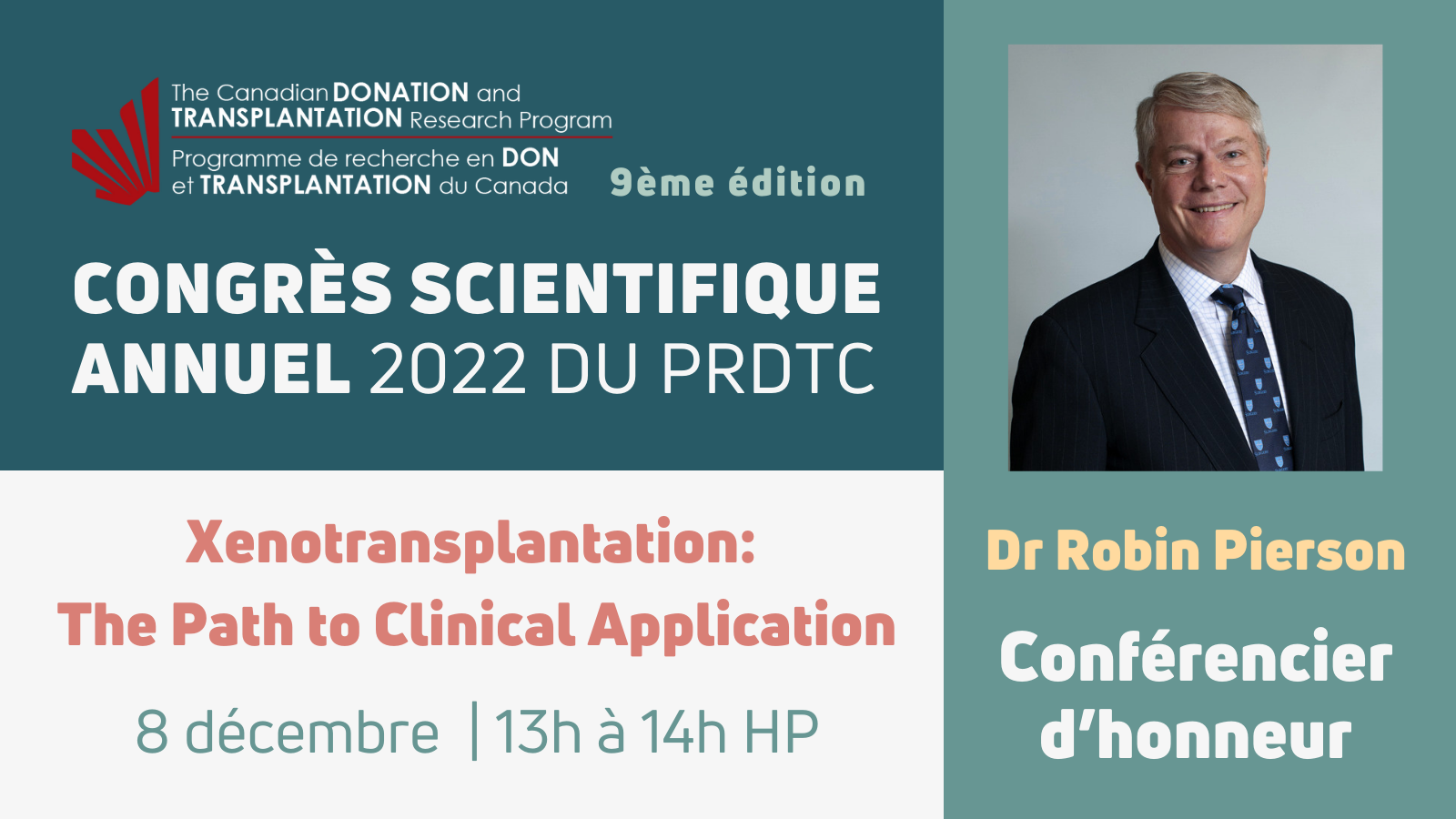 Congrès scientifique annuel 2022 du PRDTC
Le 9e Congrès scientifique annuel du PRTDC se déroulera du 7 au 9 décembre 2022 dans un format hybride. Cette année, nous sommes heureux de vous accueillir dans la belle ville de Kelowna, en Colombie-Britannique, pour enfin nous rencontrer en présentiel ! Rejoignez-nous pour profiter de ce que cette belle région a à offrir. Qu'il s'agisse de faire de la raquette, du patin, ou des visites de vignobles ; les possibilités sont infinies !
Le Congrès scientifique annuel 2022 du PRDTC se déroulera sous forme d'événement hybride, avec la possibilité d'y assister en personne ou virtuellement. La santé et le bien-être des participants à la réunion demeurent notre principale priorité. Nous nous engageons à fournir un environnement sûr, productif et accueillant pour tous les participants. Veuillez consulter notre politique de santé et sécurité entourant la COVID-19 ici.
Visitez le site web ci-dessous pour consulter le programme comprenant les événements pré-congrès, les activités sociales et de réseautage et bien plus encore !
Vous avez de la difficulté à vous inscrire ? N'hésitez pas à nous envoyer un courriel à info@cdtrp.ca.
Conférencier d'honneur : Dr Robin Pierson
Nous sommes très heureux d'accueillir le Dr Richard (Robin) N. Pierson, professeur de chirurgie à l'Université de Harvard et directeur scientifique du Center for Transplantation Sciences au Massachusetts General Hospital, comme conférencier d'honneur. Le Dr Pierson est un chercheur établi, financé par les NIH, dans les domaines de l'induction translationnelle de la tolérance des allogreffes cardiaques et de l'immunobiologie de la xénotransplantation du poumon, du cœur, du rein et du foie. Il est l'auteur de plus de 175 articles scientifiques originaux évalués par des pairs, d'articles de synthèse et de chapitres de livres. Il partagera avec nous ses plus récents travaux sur la xénotransplantation : Le chemin vers l'application clinique (Xenotransplantion: The Path to Clinical Application).
Date : Jeudi 8 décembre 2022
Heure : 13h à 14h HP
La responsable des communications, Stéphanie Larivière, s'est récemment entretenu avec le Dr Pierson pour en savoir plus sur lui et ses recherches. Lisez l'entretien complet ci-dessous.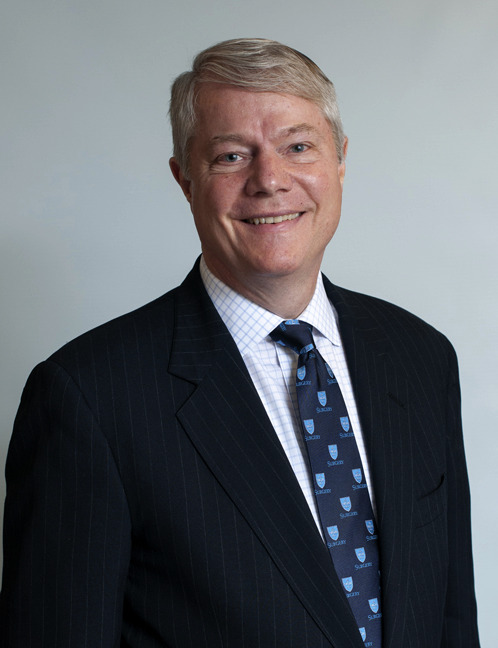 Parlez-nous de vous et de vos recherches.
Je suis le directeur scientifique du Center for Transplantation Sciences du Massachusetts General Hospital (MGH), à Boston, aux États-Unis, et titulaire de la chaire W. Gerald et Patricia Austen en chirurgie cardiaque. Je suis également professeur de chirurgie à la Harvard Medical School et chirurgien invité au MGH, où je participe cliniquement à la transplantation thoracique et aux soins intensifs en chirurgie cardiaque. J'ai obtenu mon diplôme de médecine à l'université de Columbia et j'ai suivi une formation à l'université du Michigan, au Massachusetts General Hospital et au Papworth Hospital, dans le Cambridgeshire, en Angleterre, en affiliation avec l'université de Cambridge.

Mon laboratoire, au sein du Center for Transplantation Sciences (CTS) du Massachusetts General Hospital, explore les questions d'importance clinique dans le domaine de la transplantation. Travaillant principalement sur un modèle d'allogreffe cardiaque hétérotopique de singe cynomolgus, nous étudions la pathogenèse du rejet chronique, ainsi que la modulation de la costimulation et de la voie des chimiokines comme approches pour induire une tolérance opérationnelle. Les obstacles à une application réussie de la xénotransplantation du porc à l'homme sont étudiés dans des modèles de tissus composites de poumon, de foie, de cœur, de rein et de thymosternal, en se concentrant sur la régulation des voies de coagulation, le blocage des voies de costimulation et les mécanismes d'adhésion cellulaire. Ces projets de recherche translationnelle sont soutenus par de nombreuses collaborations internationales.

Pendant plus de 30 ans, j'ai travaillé sur une variété de modèles allo et xéno et j'ai encadré une grande variété de stagiaires pré- et postdoctoraux. Nos stagiaires bénéficient de notre gamme variée de projets de recherche fondamentale et translationnelle en entreprenant des projets individuels conçus autour des intérêts scientifiques de chaque stagiaire pour atteindre leurs objectifs éducatifs et professionnels.
Quand avez-vous commencé à vous intéresser à la xénotransplantation ?
J'ai commencé à m'intéresser à la xénotransplantation au cours des premières années de ma formation en chirurgie. Ayant commencé à travailler dans le laboratoire de recherche d'Eric Rose en tant qu'étudiant en médecine en 1982-1983, j'ai demandé à revenir pour une année de recherche à partir de 1986, après ma troisième année de formation en chirurgie générale à l'université du Michigan. À cette époque, lui et Keith Reetmsma avaient effectué une série de transplantations cardiaques hétérotopiques entre singes et babouins en utilisant la « triple immunosuppression », avec des résultats assez similaires à ceux observés simultanément dans les modèles de transplantation cardiaque entre singes. J'ai travaillé sur des traitements « immunomodulateurs » (anticorps anti-idiotypiques et élicitation des cellules T ; photochimiothérapie) au cours de cette année à Columbia, et j'ai rédigé une demande de subvention pour un projet de programme qui a ensuite été financée pour soutenir cet effort. Entre-temps, on m'a proposé de faire une deuxième année de recherche au MGH à Boston, avec Hugh Auchincloss, Henry Winn et Paul Russell. Grâce à une bourse de recherche F32, j'ai étudié la réponse des cellules T entre les espèces, en montrant sa dépendance particulière à l'égard des cellules T CD4, travail qui a fait appel aux premiers anticorps monoclonaux destructeurs mis au point pour être utilisés chez la souris. Ces travaux ont été publiés dans le Journal of Experimental Medicine en 1989. Après avoir terminé ma formation en chirurgie générale au Michigan et ma formation en cardiothoracie au MGH, j'ai passé 18 mois à travailler avec David White, John Wallwork et Sir Roy Calne, à mettre en place des modèles de perfusion cardiaque ex vivo pour évaluer les premiers porcs génétiquement modifiés en vue d'une utilisation potentielle chez l'homme, et à étudier les mécanismes de rejet des xénogreffes de cœur et de poumon. Ces expériences ont jeté les bases du travail continu de mon laboratoire et du MGH Center for Transplantation Science dans ce domaine.
Comment pensez-vous que ces recherches feront progresser le domaine ?
La traduction clinique est en cours en ce moment même, principalement sur des receveurs humains « desséchés » (sujets en état de mort cérébrale dont la famille consent à l'utilisation de leur corps pour la recherche). Ces expériences espèrent révéler si les organes de porc chez les patients sont susceptibles d'assurer le maintien de la fonction rénale, cardiaque ou hépatique pendant une période cliniquement significative après la transplantation. En outre, une transplantation cardiaque entre un porc et un homme a été réalisée, démontrant une fonction de survie du greffon pendant plus de six semaines. Des essais cliniques sont prévus pour des xénogreffes de rein et de cœur provenant de diverses modifications génétiques. Ce que nous apprenons de ces expériences et des modèles précliniques fera l'objet de mon exposé.
Nous tenons à remercier Paladin Labs Inc., GSK Canada, AstraZeneca, Takeda et Astellas Pharma, Inc. pour leur support à cet événement.