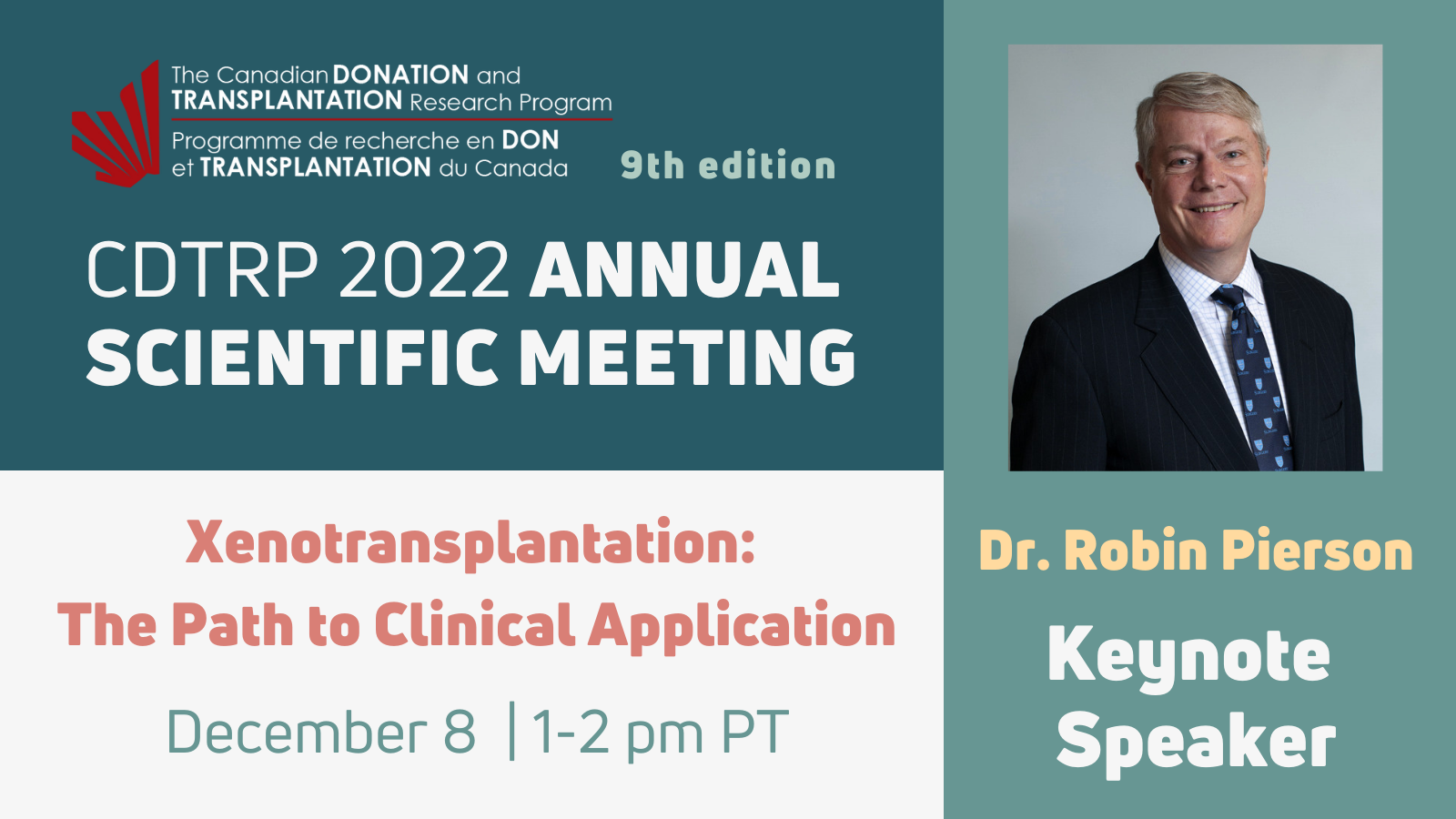 CDTRP 2022 Annual Scientific Meeting
The CDTRP 9th Annual Scientific Meeting will take place on December 7-9, 2022 in a hybrid format. This year, we are pleased to welcome you in beautiful Kelowna, BC and finally meet face-to-face! Join us to enjoy what this beautiful region has to offer. Whether it's snowshoeing, skating, wine tours; the possibilities are endless!
The CDTRP 2022 Annual Scientific Meeting will proceed as a hybrid event with the opportunity of attending in person or virtually. The health and well-being of our Meeting attendees remain our foremost priority. We are committed to providing a safe, productive, and welcoming environment for all participants. View our Health and Event Safety policy here.
Visit the website below to view the preliminary program including pre-scientific meeting events, social and networking activities and more!
Stay tuned, more to come in the coming weeks!
Keynote Speaker: Dr. Robin Pierson
We are very pleased to welcome Dr. Richard (Robin) N. Pierson, Professor of Surgery at Harvard University and Scientific Director of the Center for Transplantation Sciences at Massachusetts General Hospital, as a Keynote Speaker. Dr. Pierson is an established NIH-funded investigator in the areas of translational cardiac allograft tolerance induction and the immunobiology of lung, heart, kidney, and liver xenotransplantation, and author of over 175 peer-reviewed original scientific papers, review articles, and book chapters. He will share with us his most recent work on Xenotransplantation: The Path to Clinical Application.
Date: Thursday, December 8, 2022
Time: 1 – 2 pm PT
Communication Manager, Stéphanie, recently caught up with Dr. Pierson to learn more about him and his work. Read the full interview below.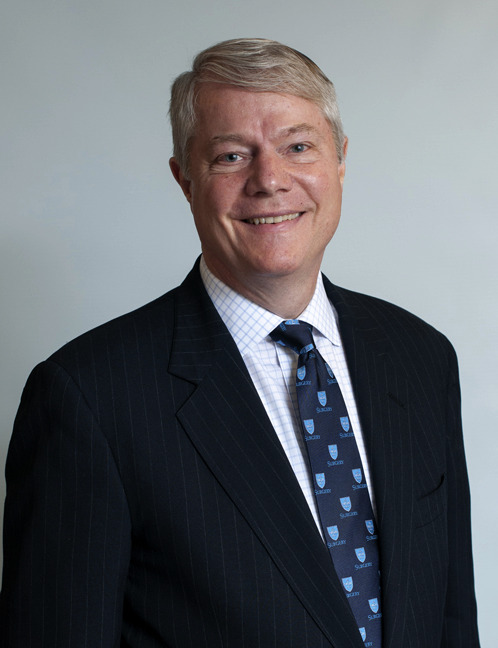 Tell us about yourself and your research.
I am the Scientific Director of the Center for Transplantation Sciences at Massachusetts General Hospital, Boston, MA, USA and hold the W. Gerald and Patricia Austen Chair in Cardiac Surgery. I am also a Professor of Surgery at Harvard Medical School, and visiting surgeon at MGH, where I participate clinically in thoracic transplantation and cardiac surgical intensive care. I received my medical degree from the Columbia University, and trained at University of Michigan, Massachusetts General Hospital, and Papworth Hospital, Cambridgeshire, England, in affiliation with Cambridge University.

My laboratory in the Center for Transplantation Sciences (CTS) at Massachusetts General Hospital explores clinically important questions in transplantation. Working primarily in a cynomolgus monkey heterotopic heart allograft model, we study the pathogenesis of chronic rejection, as well as investigate costimulation and chemokine pathway modulation as approaches to induce operational tolerance. Barriers to successful application of pig-to-human xenotransplantation are studied in lung, liver, heart, kidney and thymosternal composite tissue models, focusing on coagulation pathway regulation, costimulation pathway blockade and cell adhesion mechanisms. Extensive international collaborative interactions support these translational research projects.

During the course of over 30 years working in a variety of allo and xeno models, I have mentored a wide variety of pre- and postdoctoral trainees. Our research fellows benefit from our diverse array of basic and translational research projects by undertaking individual projects designed around each trainee's scientific interests to meet their educational and career goals.
When did you become interested in xenotransplantation?
I became interested in xenotransplantation during the early years of my surgical training. Having started Eric Rose's research lab as a senior medical student in 1982-3, I applied to come back for a research year starting in 1986, following my third year of general surgery training at the University of Michigan. By that time he and Keith Reetmsma had performed a series of heterotopic monkey to baboon heart transplants using 'triple immunosuppression', with results quite similar to those observed contemporaneously in monkey-to-monkey heart transplant models. I worked on 'immunomodulatory' treatments (anti-idiotypic antibody and T-cell elicitation; photochemotherapy) during that year back at Columbia, and wrote a program project grant application which was subsequently funded to support that effort. Meanwhile I had been offered an opportunity to do a second year of research at MGH in Boston, with Hugh Auchincloss, Henry Winn, and Paul Russell. Supported by an F32 research fellowship, I studied the cross-species T-cell response, showing its particular dependence on CD4 T-cells, work which made use of the first depleting monoclonal antibodies developed for use in mice. That work was published in the Journal of Experimental Medicine in 1989. After completing general surgery training at Michigan and Cardiothoracic training back at MGH, I spent 18 months working with David White, John Wallwork, and Sir Roy Calne, setting up ex vivo heart perfusion models to evaluate the first pigs to be genetically modified for potential use in humans, and studying the mechanisms of heart and lung xenograft rejection. These experiences laid the foundation for my lab's and the MGH Center for Transplantation Science's ongoing work in this field.
How do you think this research will advance the field?
Clinical translation is going on as we speak, mainly in 'descedent' human recipients (brain dead subjects whose family consents to use of their body for research). Those experiments hope to reveal whether pig organs in patients are likely to provide life-supporting kidney, heart, or liver function for a clinically meaningful period of time after transplant. In addition, one pig-to-human heart transplant has been performed, demonstrating life-supporting graft function for over 6 weeks. Clinical trials are being planned for kidney and heart xenografts from with a variety of different genetic modifications. What we're learning from these experiences, and from preclinical models, will be the subject of my talk.
We thank Paladin Labs Inc., GSK, AstraZeneca, Takeda Canada and Astellas Pharma, Inc. for sponsoring this event.