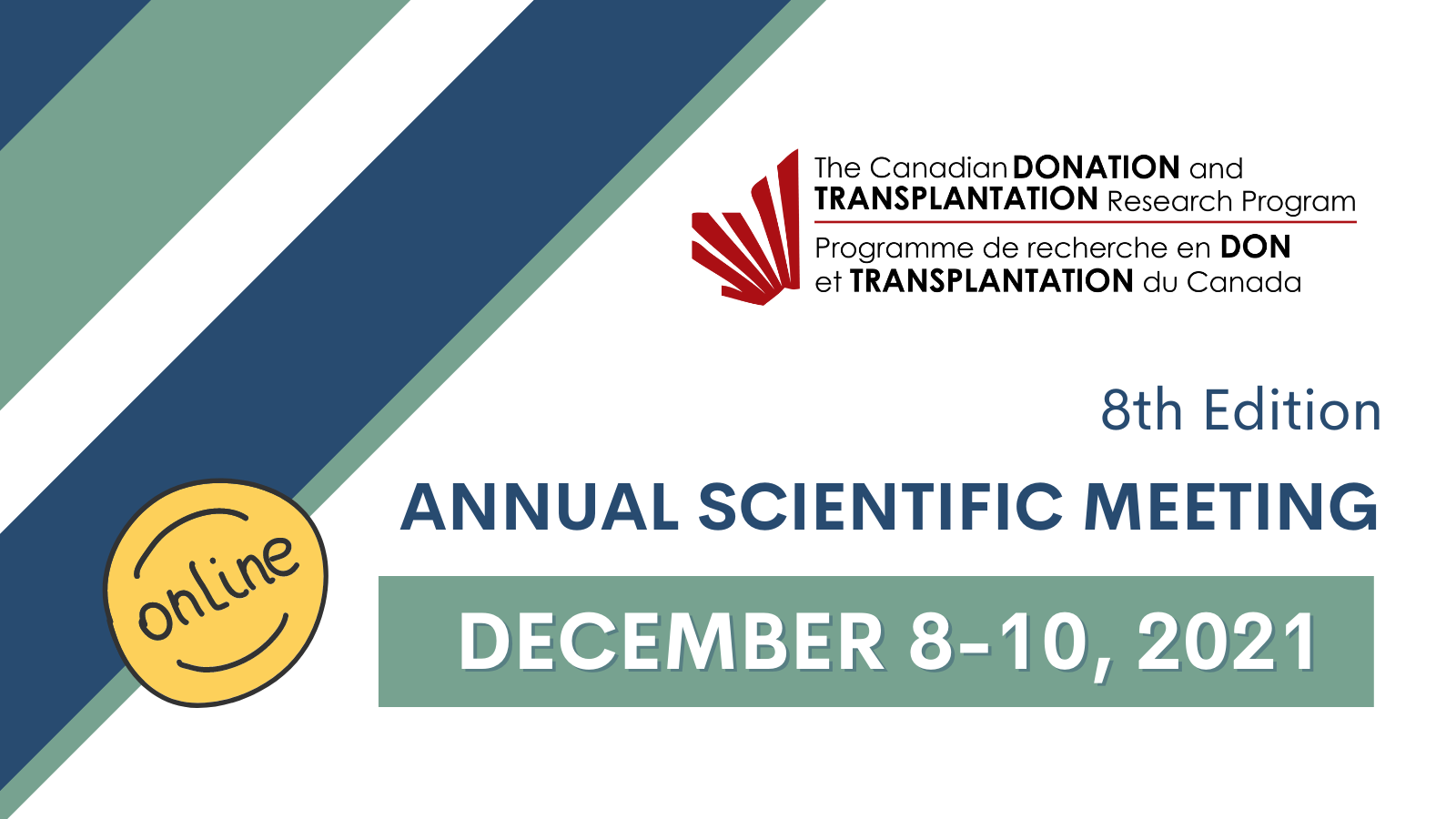 Registration Open – CDTRP 8th Annual Scientific Meeting, Dec 8-10, 2021
On behalf of the planning committee and our two co-chairs, Lorraine Hamiwka and Marat Slessarev, we are pleased to provide the preliminary program for the CDTRP 8th Annual Scientific Meeting, taking place online, December 8-10, 2021.
The rich program has been developed by the co-chairs with feedback from the CDTRP community and Theme leads. Other members of the Planning Committee include Sabine Ivison, Warren Fingrut, Vanessa Silva e Silva, trainee Nicholas Murphy and PFD partner Ke Fan Bei.
There is no cost to attend, but registration is required. Attendance is open to all CDTRP Investigators, Patient/Family/Donor (PFD) Partners, Trainees, and staff of CDTRP investigators.
Stay tuned for program updates, including a women in donation and transplantation special event the week of the meeting!