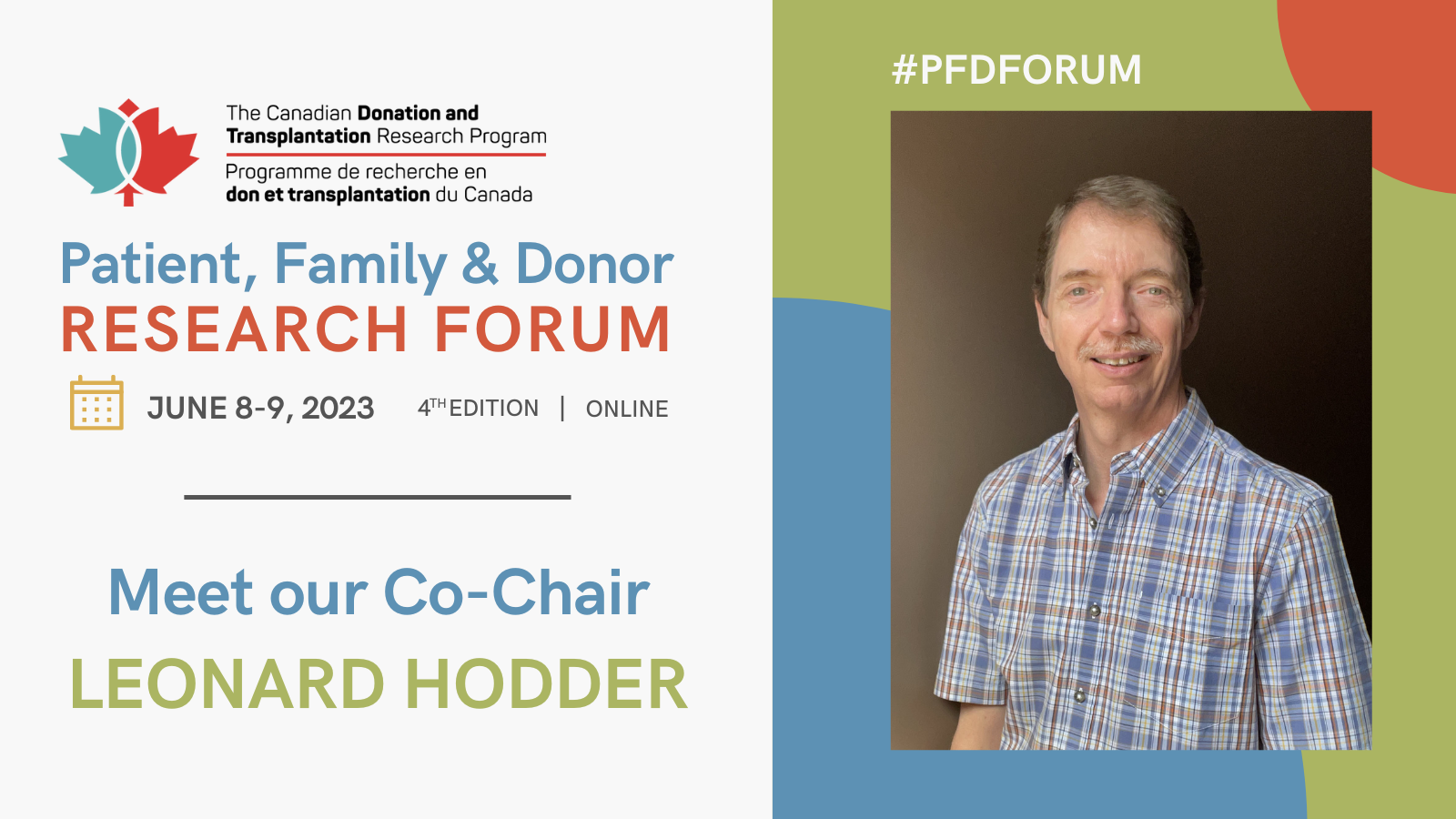 CDTRP 2023 Patient, Family and Donor Research Forum – Meet our Co-Chair: Leonard Hodder
The Canadian Donation and Transplantation Research Program is excited to announce the 4th edition of the Patient, Family and Donor Research Forum in cooperation with the Organ Donation and Transplantation Collaborative (ODTC) and the Canadian Society of Transplantation (CST).
This forum will be aimed at enhancing patient engagement during project development and research execution, as well as promoting equity, diversity, and inclusion in patient engagement and research training. We will also be exploring the emerging best practices for integrating Patient, Family and Donor (PFD) partners in knowledge mobilization, with the goal of building skills and resources that benefit both patients and researchers.
The forum will be the perfect opportunity to network and collaborate with colleagues and experts in the field, and we encourage everyone to participate.
We are pleased to announce that this year's Co-Chairs are Leonard Hodder, a two-time non-directed living donor and Dr. Ruth Sapir-Pichhadze, nephrologist and investigator at McGill University Health Centre and an Assistant Professor, Division of Nephrology and Multi-Organ Transplant Program, at McGill University.
We have asked a few questions to Leonard about his implication in the Forum, that you can read below. And read Ruth's answers here.
Why did you agree to take on the CDTRP Patient, Family and Donor Research Forum Co-Chair role?
I'm excited to contribute to this year's Patient, Family and Donor Research Forum as a Co-Chair with Dr. Ruth Sapir-Pachhadze. I think it is important to have a patient voice with lived experience participating in the planning, execution, and post-event analysis.
Why is the CDTRP Patient, Family and Donor Research Forum important for you?
Many of us know the value of having patients, family, and donors involved in research projects from the ground floor. Ensuring that researchers are informed, showing examples of the ways that patients, families and donors have become involved, and the impact they have had on research outcomes drives home the value we can offer.  It's also important to continue make sure that as new trainees and researchers come along, they think about equity, diversity, and inclusion in their undertakings.
What would you say to the public to convince them to attend the Forum?
Research projects aim to produce results that, in one form or another, impact people for the better.  It's important to ensure that all voices are heard so that research produces the most accurate and meaningful results. So join in!  Speak your voice!
We thank AstraZeneca for sponsoring this event.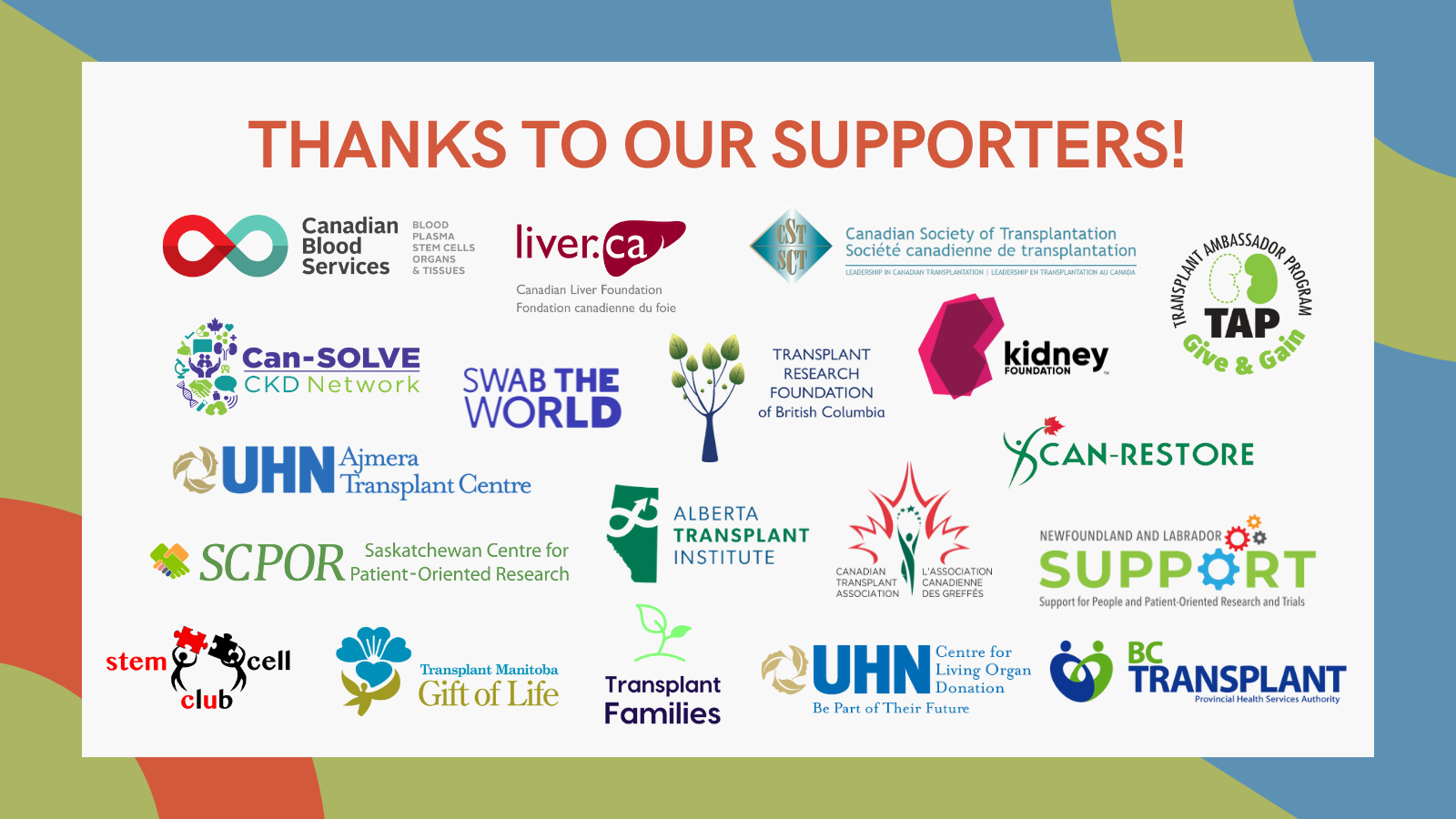 We wish to thank the following institutions, foundations and associations for their support in promoting the 2023 CDTRP Patient, Family and Donor Research Forum (in alphabetical order):