CDTRP Level Up Research Webinars
The CDTRP is pleased to host its 2022 Level Up Research Webinars. These webinars are designed to inform the CDTRP community on various research topics for health care professionals, researchers, patients, families and donors. Access is open to all and free of charge. Registration is mandatory.
Dr. Dawn Richards & Linda Hunter – Co-creating Patient Engagement in Research Training Modules: Our Journey Together and Where we Travelled
On November 21, 2022, we were pleased to have Dr. Dawn Richards and Linda Hunter for a presentation about patient engagement in research.
Dawn Richards, PhD, is the founder of Five02 Labs Inc., and Director of Patient and Public Engagement at Clinical Trials Ontario (CTO). With a PhD (Analytical Chemistry) from the University of Alberta, and experience in a variety of roles during the past 20 years, it is her diagnosis with rheumatoid arthritis fifteen years ago that started her journey to combine her passion for science with making the most of her diagnosis. In her role at CTO, Dawn is charged with executing on CTO's strategic pillar of patient and public engagement.
As a patient, Dawn is Vice President of the Canadian Arthritis Patient Alliance, a Research Ambassador for the Institute of Musculoskeletal Health and Arthritis (of the Canadian Institutes for Health Research), and was a member of The BMJ's Patient Advisory Panel and the first Patient Advisor of the Canadian Medical Association's Wait Time Alliance. She advocates for disease awareness, access to treatment and research options, and including patients as partners on research teams and in decision-making.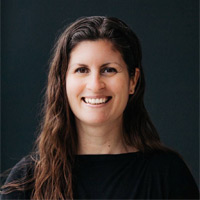 Linda Hunter is a retired executive health care leader and nurse who has worked locally, nationally, and internationally in healthcare over the last 35 years. She has spinal stenosis, osteoarthritis, and severe degenerative disc disease and has lived with chronic pain for over 10 years. Linda is a CIHR Patient Engagement Research Ambassador for the Institute of Musculoskeletal Health and Arthritis and is a member of the Institute's Advisory Board. Linda states:
"It is vital that the patient voice is respected, listened to, and incorporated into change in the delivery of health care services, including research. Patients are experts about their disease and the lived experience. They are becoming more informed and knowledgeable, and it is imperative that they are included in the development of plans of what is researched."