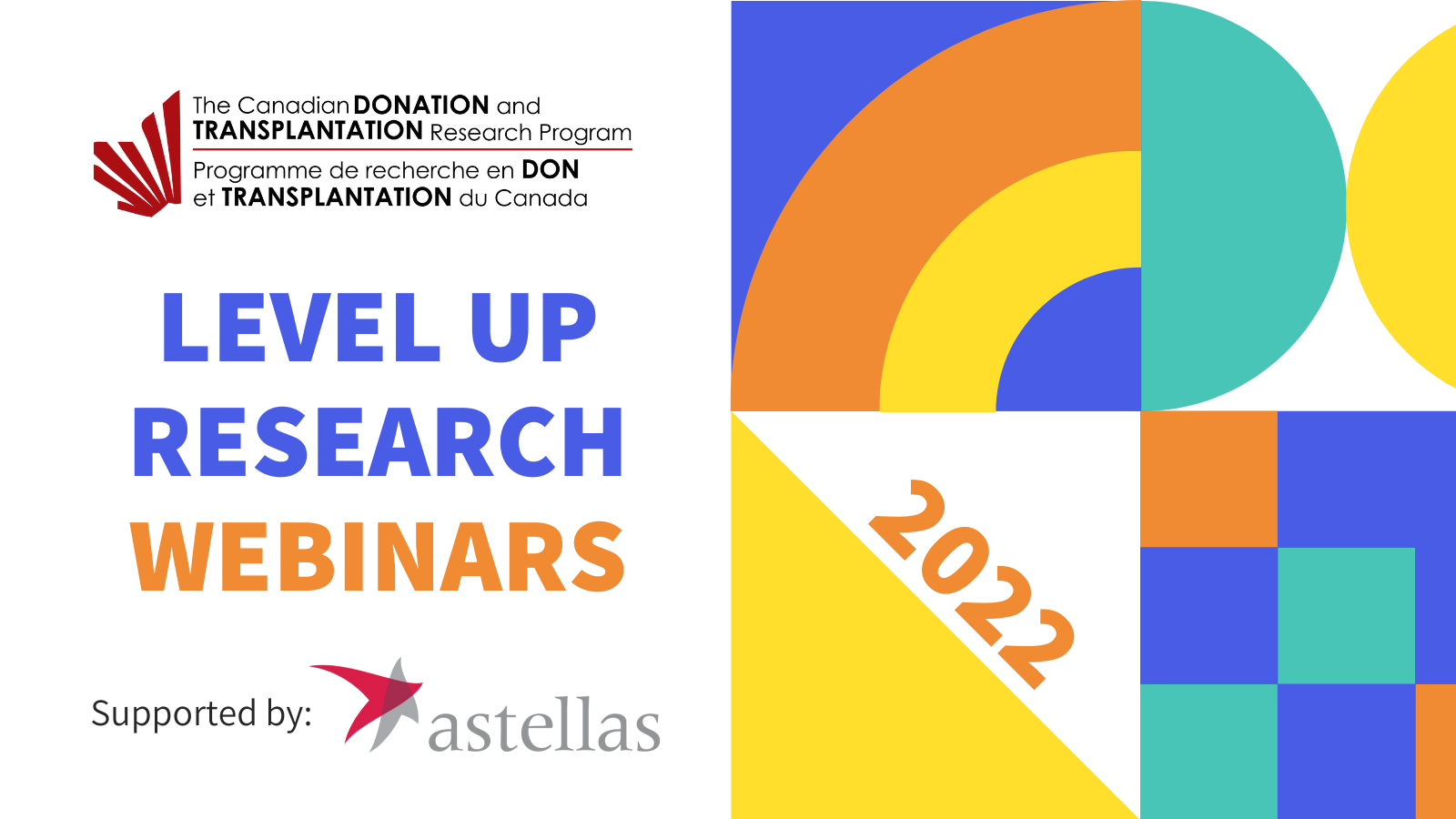 The CDTRP is pleased to announce its 2022 Level Up Research Webinars. These webinars are designed to inform the CDTRP community on various research topics for health care professionals, researchers, patients, families and donor partners. Access is open to all and free of charge. Registration is mandatory.
We thank Astellas Pharma, Inc. for supporting these webinars.

See details of this year's series below.