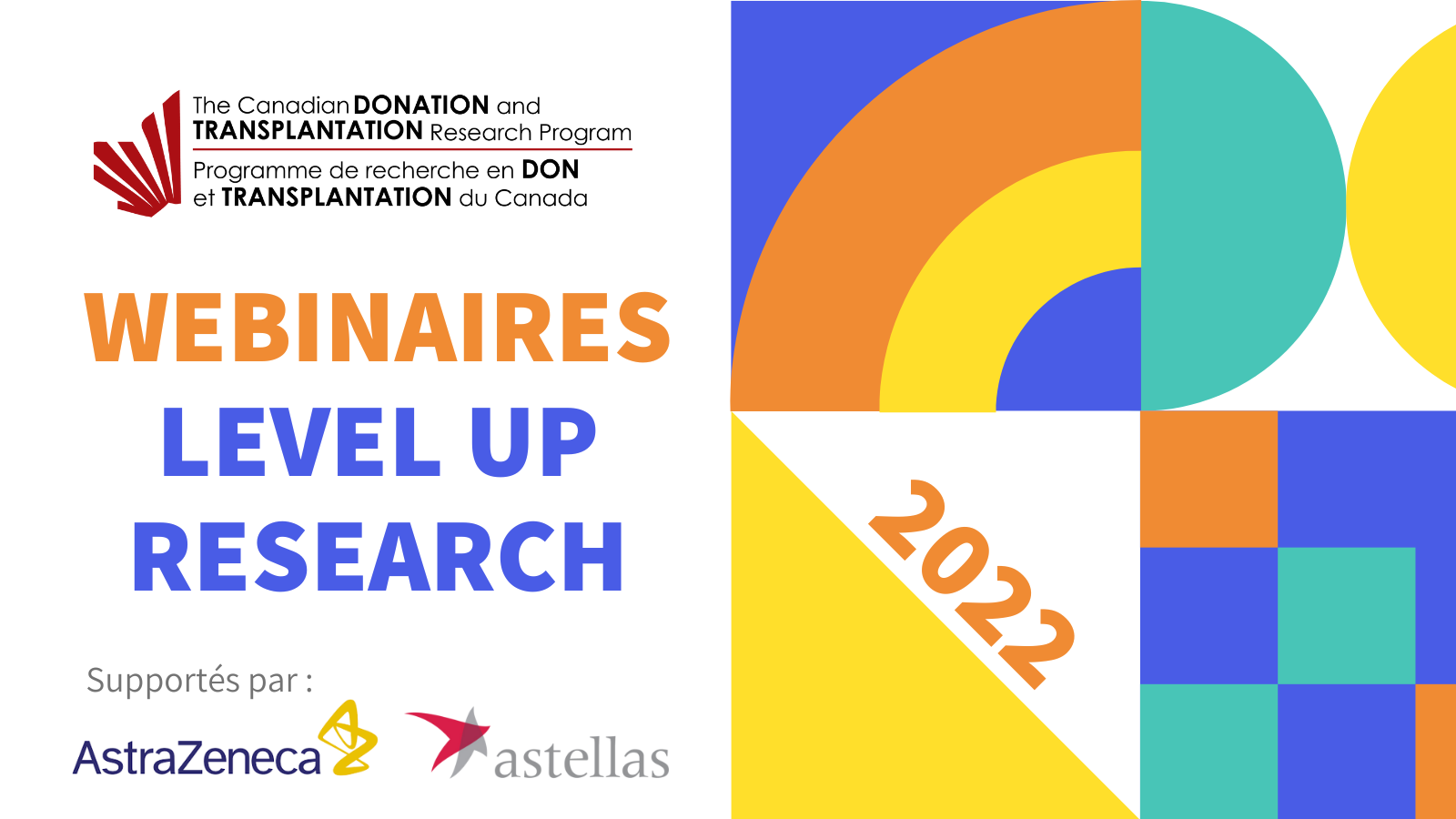 Le PRDTC est heureux d'avoir tenue sa série de webinaire: Level Up Research. Ces webinaires ont pour but d'informer la communauté du PRDTC sur des sujets de recherche diversifiés s'adressant aussi bien aux professionnels de la santé, aux chercheurs qu'aux patients, familles et donneurs partenaires.
Nous tenons à remercier Astellas Pharma, Inc. et AstraZeneca pour leur support à ces webinaires.

Voyez les enregistrements de la série 2022 ci-bas.
Co-creating Patient Engagement in Research Training Modules: Our Journey Together and Where we Travelled
Exploring the ethical considerations of direct contact in pediatric organ transplantation; A qualitative study
Quality Improvement Tools to Manage Deceased Organ Donation Processes: A Scoping Review
Why does frailty matter for patients waiting for a kidney transplant?
Leadership in Transplantation
Exploring the Relationship between Families of Deceased Organ Donors and Transplant Recipients

 
Transplant Ambassador Program: Patients Seeking Donors Project
Capacity Building with the Ottawa Methods Centre
Explore Health Stories: A Guide to Sharing Your Experience Using Digital Storytelling
Explore Health Stories: The Value of Digital Storytelling to Amplify the Patient Voice