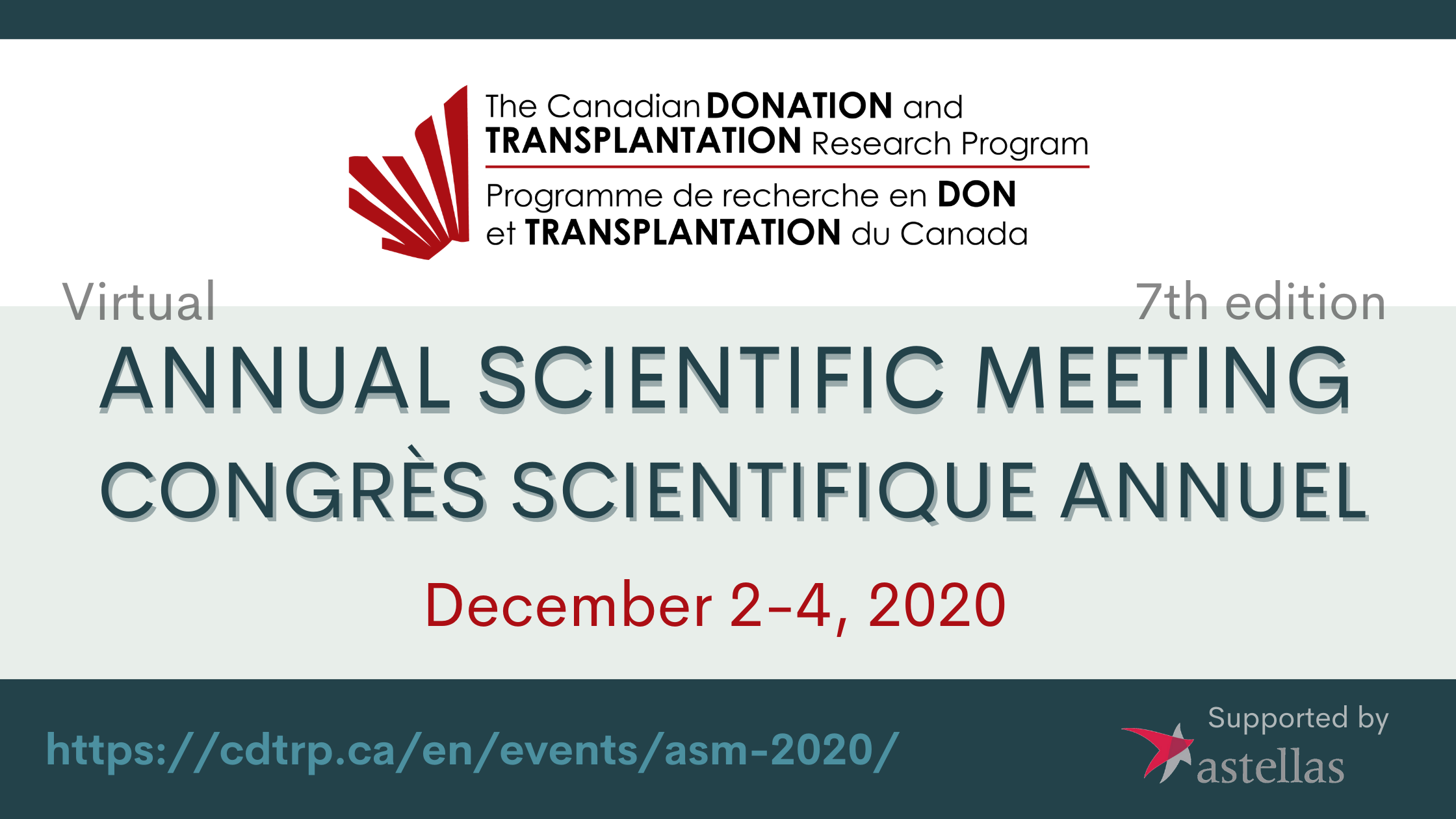 EN LIGNE! – 7ème Congrès scientifique annuel du PRDTC
Bienvenue à nos plus de 200 participants inscrits! Si vous n'êtes pas encore parmi eux, il est encore temps.
Consultez le programme scientifique ici.
Sessions à venir :
Le 2 décembre, de 18h à 19h HE, Lara Danziger-Isakov présentera « Uneven Ground : Finding your feet during a pandemic », tel qu'enregistré à l'origine pour l'AHSI le 21 octobre 2020. La Dre Danziger-Isakov se joindra à nous pour une séance de questions-réponses en direct, animée et modérée par Lori West et Samantha Anthony.
Les posters et les résumés sont désormais disponibles sur le site web du congrès annuel. (Les membres enregistrés ont reçu les informations de connexion.) Pour faciliter les discussions en direct avec les stagiaires, nous utiliserons la plateforme en ligne Slack. Slack est ouvert à tous les participants du congrès jusqu'au soir du 4 décembre. Les stagiaires seront virtuellement « à côté de leur poster », c'est-à-dire qu'ils seront connectés à Slack et disponibles pour des questions, le 2 décembre de 13h10 à 13h40 HE et le 3 décembre de 13h00 à 13h30 HE.
Notre rencontre avec les stagiaires est prévue pour le 3 décembre à 18h HE! Nous discuterons de la série de webinaires 2020-2021 et nous accueillerons avec plaisir les commentaires de chacun.
Le professeur Timothy Caulfield fera une présentation le 4 décembre à 11h HE intitulée « Battling this Infodemic in the time of COVID ».