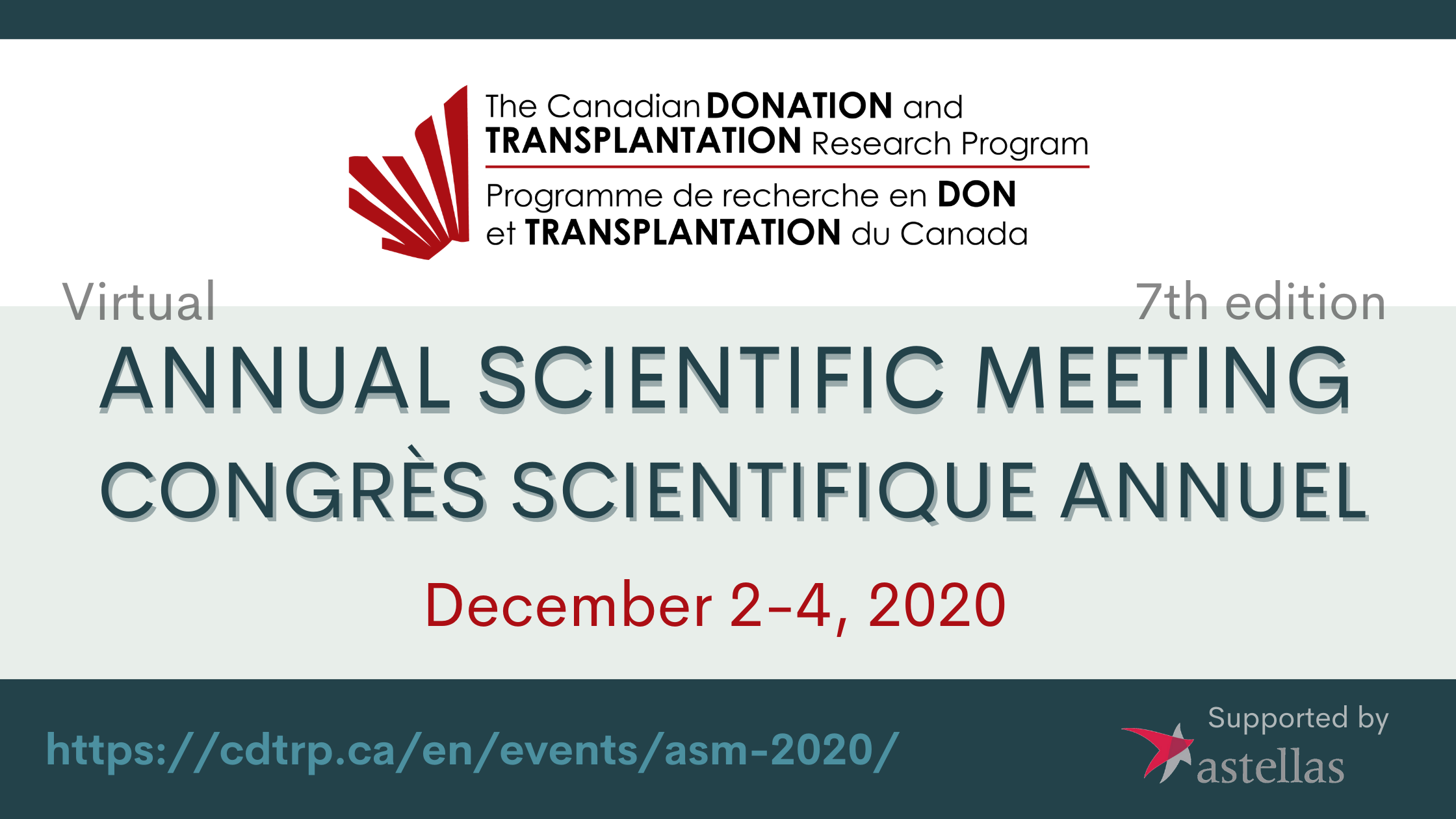 ON NOW! – CDTRP 7th Annual Scientific Meeting
Welcome to our over 200 registered participants! If you are not yet among them, there is still time.
Check out the exciting scientific program here.
Sessions coming up:
On Dec 2, 6pm-7pm EST, Lara Danziger-Isakov will be presenting "Uneven Ground: Finding your feet during a pandemic", as originally recorded for AHSI on October 21, 2020. Dr. Danziger-Isakov will join us for a live Q&A, hosted and moderated by Lori West and Samantha Anthony.
Posters and abstracts are now available for viewing on the Annual Meeting website. (Registered members have received log in information.) To facilitate live chat with poster presenters, we will be using the online platform Slack. Slack is open to all meeting participants until the evening of Dec 4. Poster presenters will virtually "stand by their poster", that is, will be logged into Slack and available for questions, on Dec 2, 1:10-1:40 pm EST and Dec 3, 1:00-1:30 pm EST.
Our trainee social is set for Dec 3 at 6pm EST! We'll be discussing the 2020-2021 webinar series and welcome everyone's input.
Prof Timothy Caulfield will deliver a keynote presentation on Dec 4 at 11 am EST entitled "Battling this Infodemic in the time of COVID".