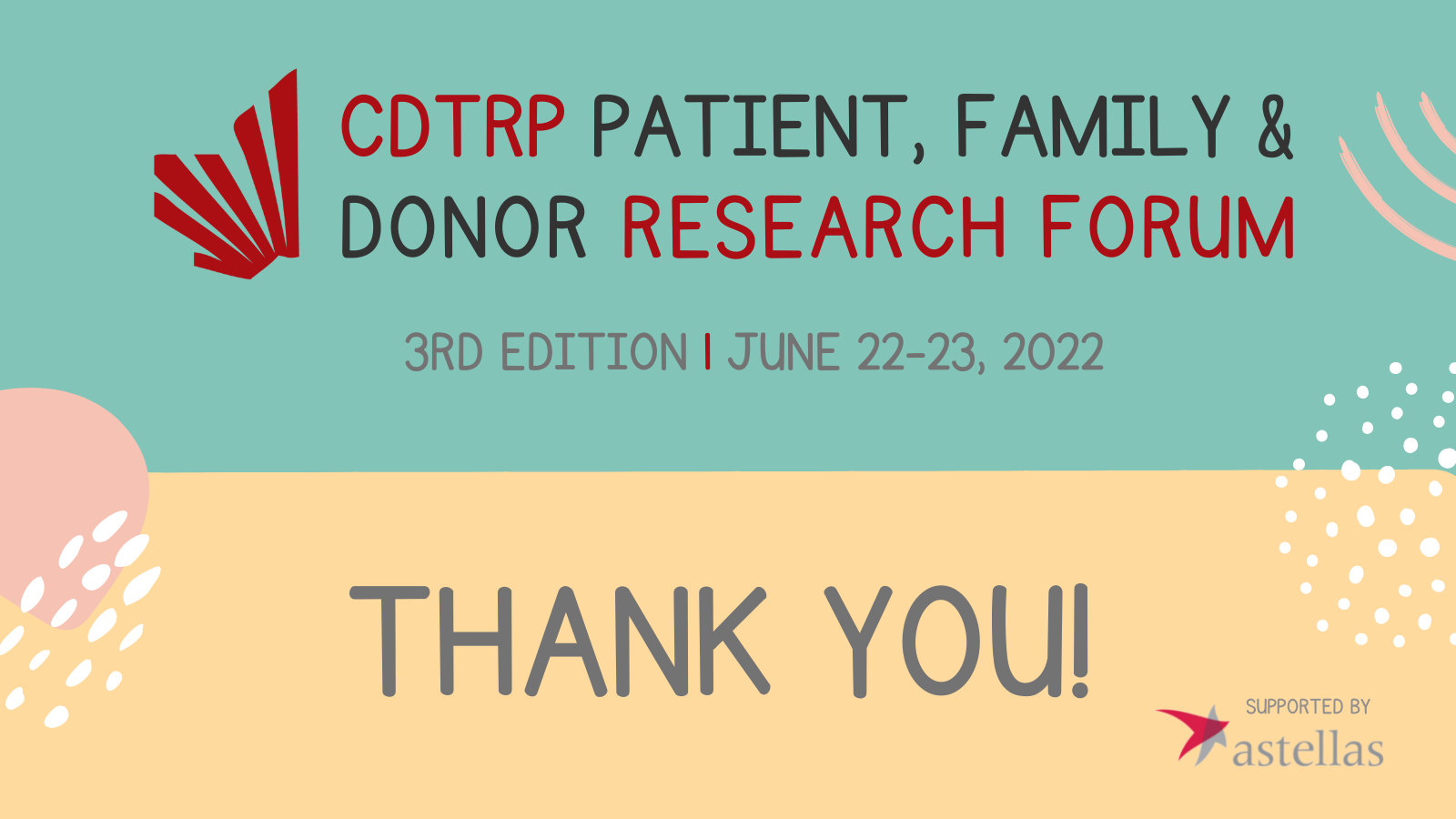 Thank you for a very successful 3rd edition of the CDTRP Patient, Family and Donor Research Forum!
On behalf of the CDTRP's co-chairs, Mary Beaucage, Marie-Chantal Fortin, and the Planning Committee, thank you for attending our 3rd Annual Patient, Family, and Donor Research Forum!
Over two days, participants heard from investigators and patient, family, and donor partners engaged in patient oriented research. With a goal of advancing collaboration between investigators and PFD partners, as well as learning about best practices for patient engagement, our excellent speakers and panelists provided insights and practical strategies to promote the inclusion of PFD partners.
Program overview
Day 1 featured equity, diversity and inclusion in patient engagement and the impact that having diverse patients can make. We then focused on the value of incorporating PFDs in knowledge mobilization and learned from experts leading the way in patient engagement.
Day 2 featured various projects where patients, family, and donor partners played a crucial role in their success. It showcased projects focused on caregivers' mindfulness intervention, a transplant education learning series, and learned about best practices in patient engagement from CDTRP PFD partners themselves.
Thank you for attending our Forum – your presence, thoughtful questions, and engagement helped make the Forum a success! If you missed attending some of this Research Forum, recordings of each day's sections will be posted soon on the CDTRP website.
To help us improve participation and satisfaction with our events, we would appreciate it if you could please take a few minutes to complete our Forum's survey below.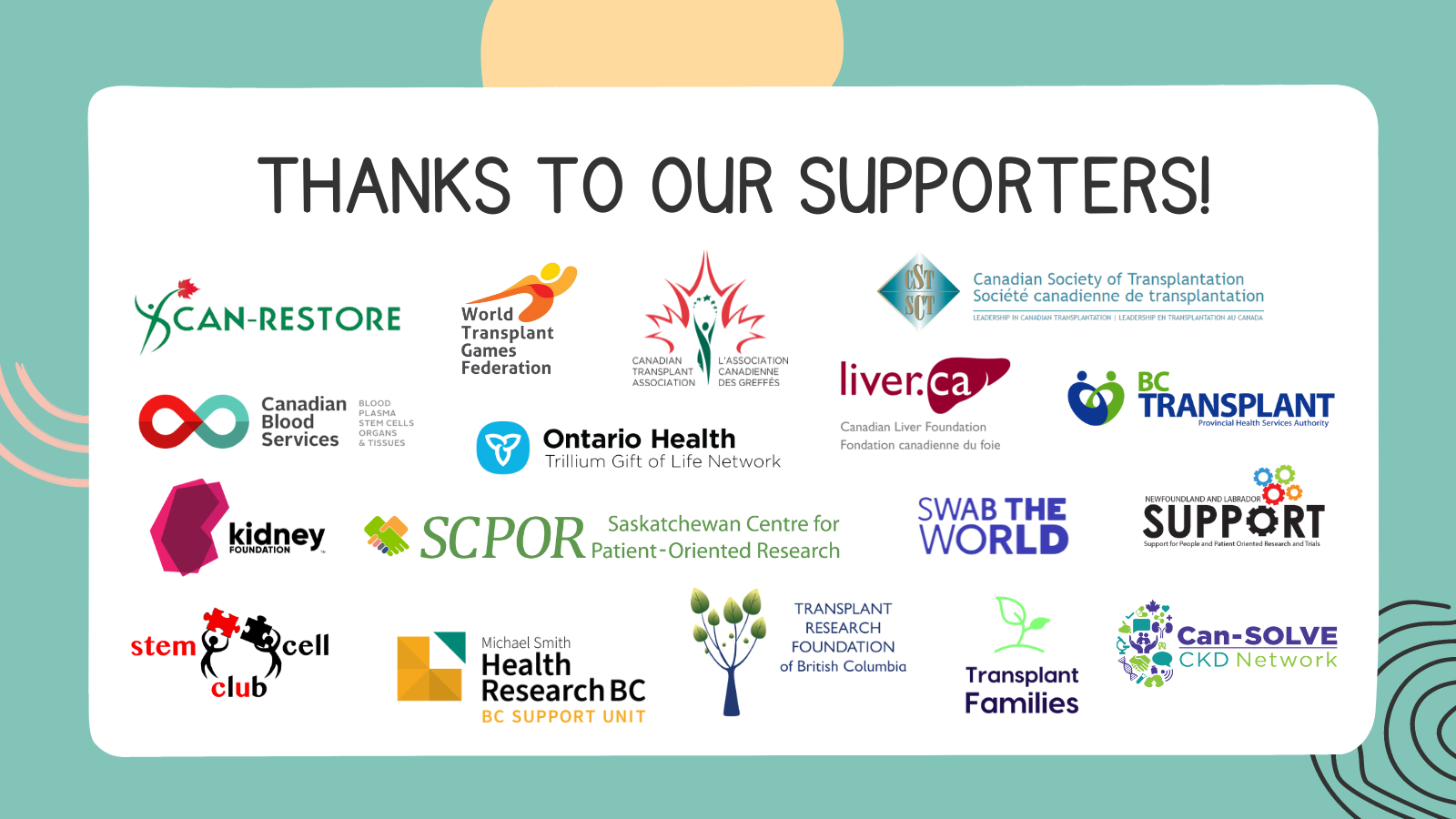 We wish to thank the following institutions, foundations and associations for their support in promoting the 2022 CDTRP Patient, Family and Donor Research Forum (in alphabetical order):