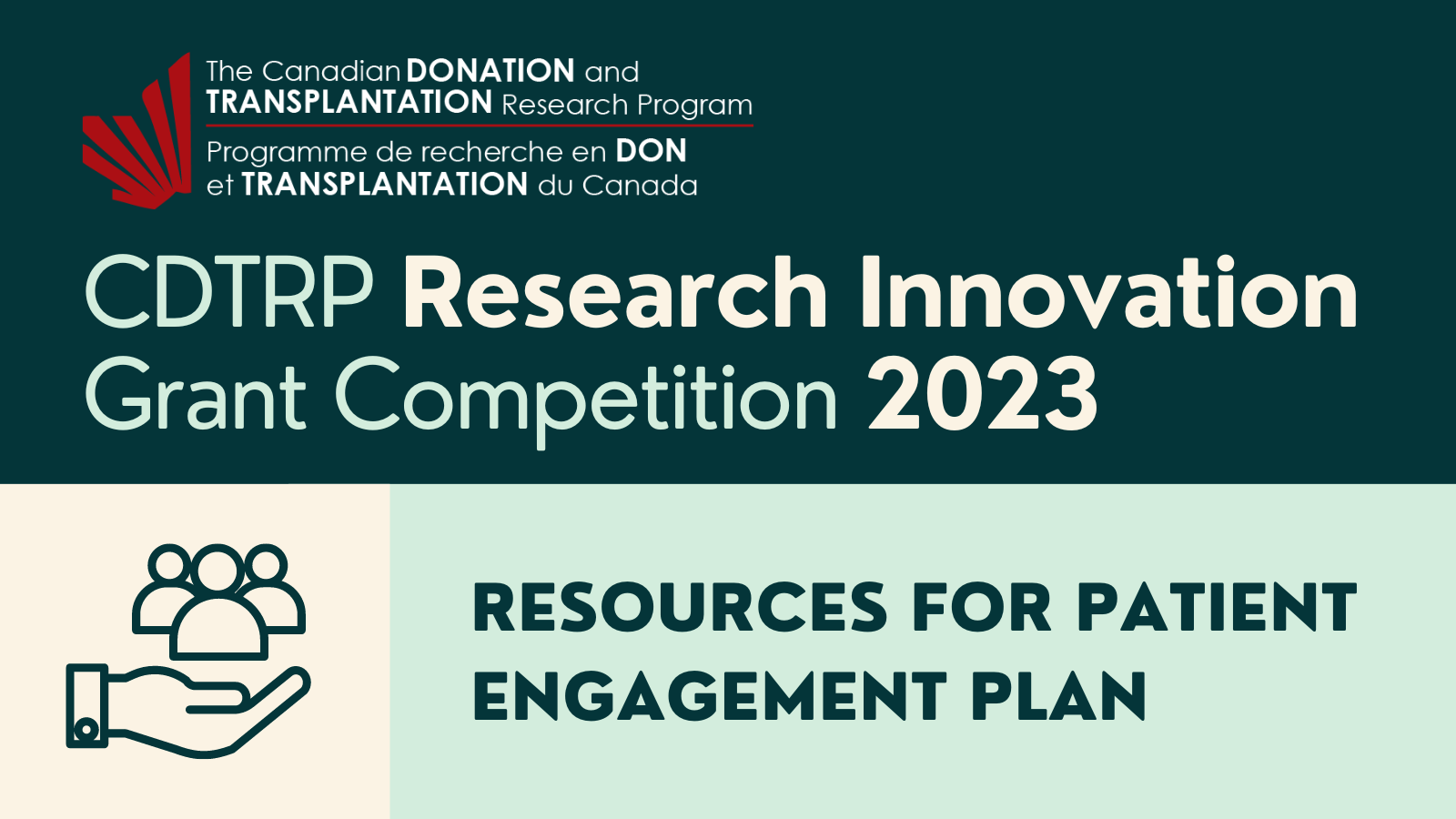 Need support developing your Innovation Grant patient engagement plan? Our Patient, Family, and Donor Partnerships Platform has resources to support you!
Engaging patient, family and donor (PFD) partners, especially at the beginning of the project, will help direct research that focuses on patient priorities and improves patient outcomes.
Although CDTRP recognizes that the level of engagement will differ depending on the scope of your project and scientific design, applicants must demonstrate how their research addresses a patient priority and outline the significance, feasibility, and integration of PFD in their project.
As outlined in CDTRP's PFD Terms of Reference, patient engagement requires meaningful and active collaboration between researchers and PFDs in governance, priority setting, conducting research, and knowledge translation.  You should also consider how you will build and develop a relationship based on the principles of inclusiveness, support, mutual respect, and co-building.
Use the below resources when preparing your applications. These resources offer strategies to meaningfully integrate PFD partners and empower them to become key research partners.
If you have further questions, contact PFD Partnership Platform Manager Manuel Escoto at mescoto@cdtrp.ca.