Webinaire spécial du PRDTC – What is known and unknown about COVID-19 therapeutics for transplant recipients?
Depuis le début de la pandémie, le PRDTC a mis à profit son infrastructure pour comprendre les besoins permanents des patients, familles et donneurs (PFD). Nos PFD partenaires nous ont dit que la compréhension de l'efficacité des traitements et de leurs implications pour le spectre diversifié des transplantés est une priorité pour eux et leur famille. Avec la pandémie en cours et l'évolution des variants, rejoignez-nous pour connaître les dernières avancées en matière de recherche et de développement thérapeutique grâce aux expertes Dre Sara Belga et Dre Catherine Burton.
Ce webinaire est l'occasion d'obtenir les dernières données et de poser des questions aux Dres Belga et Burton sur les traitements contre la COVID-19.
Mercredi 25 janvier 2023

15h à 16h HE
À propos de Dre Sara Belga
La Dre Belga est professeure adjointe de clinique à l'Université de la Colombie-Britannique (UBC). Elle a obtenu son diplôme de médecine à l'Université de Lisbonne. Elle a suivi une formation en maladies infectieuses à l'Université de l'Alberta, puis un stage d'un an en maladies infectieuses liées à la transplantation dans la même institution. Elle a également effectué une rotation dans le service des maladies infectieuses des hôtes immunosupprimés (Immunocompromised Host Infectious Diseases) du Stanford Hospital et dans le service des maladies infectieuses des transplantations et de l'oncologie du Brigham and Women's Hospital et du Dana Farber Cancer Institute. Elle a rejoint le programme des maladies infectieuses liées aux transplantations pour la province de la Colombie-Britannique en 2019. Ses responsabilités cliniques comprennent la prise en charge des patients en pré- et post-transplantation à l'hôpital général de Vancouver. Ses intérêts de recherche comprennent les infections virales latentes en transplantation et les stratégies de surveillance immunitaire en transplantation, qui permettent une médecine personnalisée et des approches individualisées des soins. Elle s'intéresse également à l'épidémiologie, aux biostatistiques, aux essais cliniques et à la sécurité des médicaments.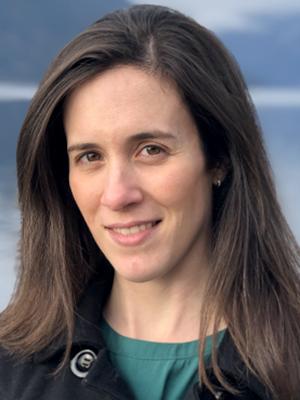 À propos de Dre Catherine Burton
La Dre Catherine Burton est professeure adjointe à l'Université de l'Alberta. Les principaux domaines de recherche de Dre Burton sont l'immunisation et les maladies évitables par la vaccination chez les enfants, en particulier les enfants immunosupprimés qui ont souvent besoin de calendriers de vaccination et/ou de dosages de vaccins différents pour assurer une protection optimale. La plupart de ses recherches sur l'immunisation sont menées en collaboration avec des réseaux nationaux, notamment le réseau Special Immunization Clinic et le Programme de recherche en don et transplantation du Canada. Les études actuelles portent sur l'utilisation du vaccin vivant contre la varicelle chez les enfants ayant subi une transplantation d'organe solide et sur l'évaluation de l'immunogénicité et de l'innocuité des vaccins COVID-19 chez les enfants ayant subi une transplantation d'organe.