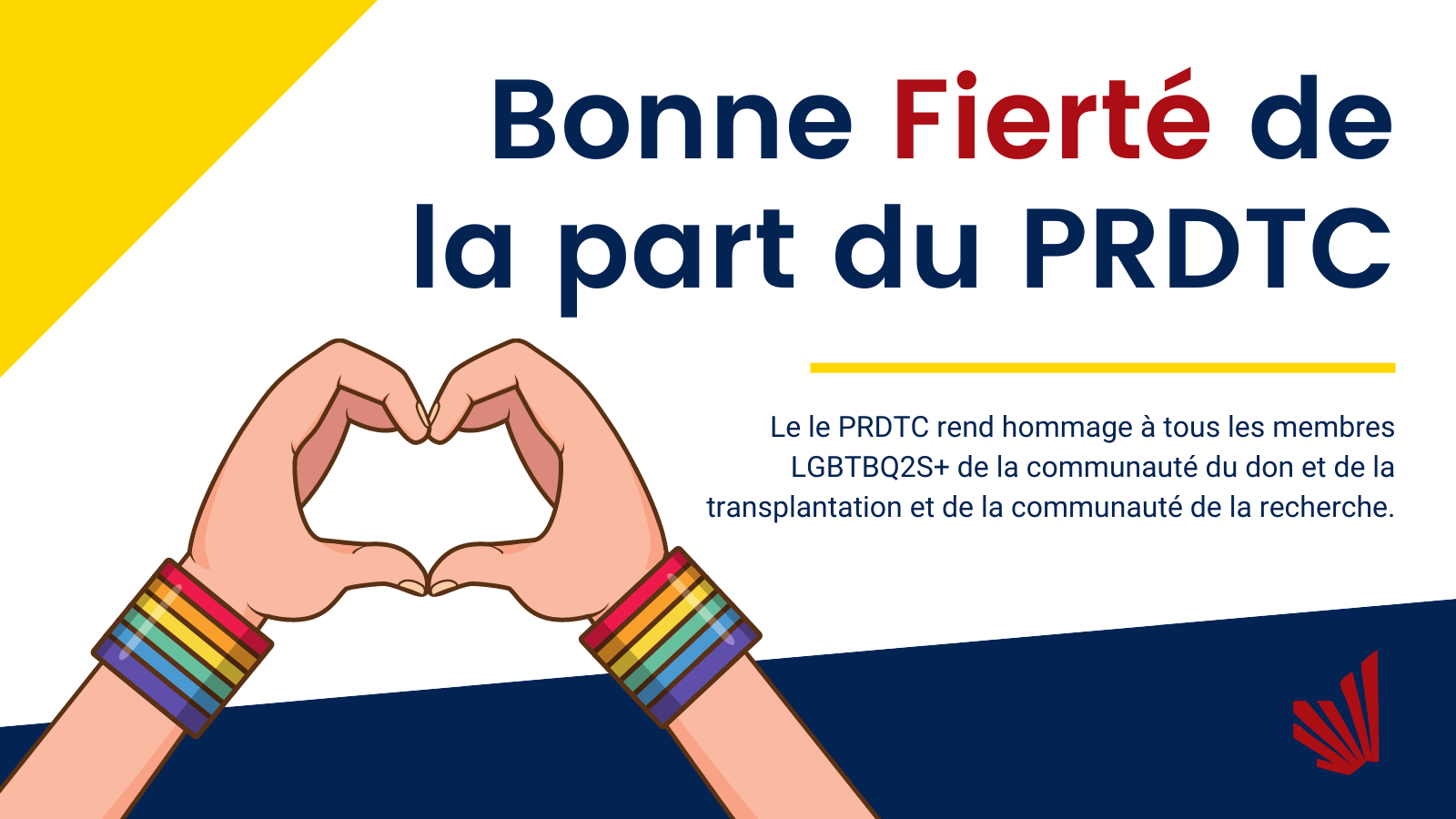 Bonne Fierté de la part du PRDTC !
Juin est le mois de la Fierté et le PRDTC rend hommage à tous les membres LGBTBQ2S+ de la communauté du don et de la transplantation ainsi que de la communauté de la recherche.
Conformément à l'objectif d'une plus grande équité en matière de santé pour la communauté LGBTQ2S+, nous aimerions souligner l'ordre du jour de la prochaine rencontre du Thème 1, prévue le mercredi 16 juin à 9 h HP | 10 h HM | 12 h HE | 13 h HA.
Engaging gay, bisexual and queer men in Canada as stem cell, organ, and tissue donors – Warren Fingrut
Overview of the CBS MSM Research Program and the MSM Plasma Program – Jennie Haw
Panel discussion: How can we build a more inclusive donation and transplantation system in Canada?
Conférenciers : Elisabeth Vesnaver, Murdoch Leeies, Jennie Haw, Warren Fingrut
Notez que les rencontres des thèmes sont ouvertes à tous les membres du PRDTC. Si vous souhaitez participer à l'appel et que vous n'avez pas encore reçu d'invitation, veuillez nous le faire savoir à l'adresse info@cdtrp.ca.