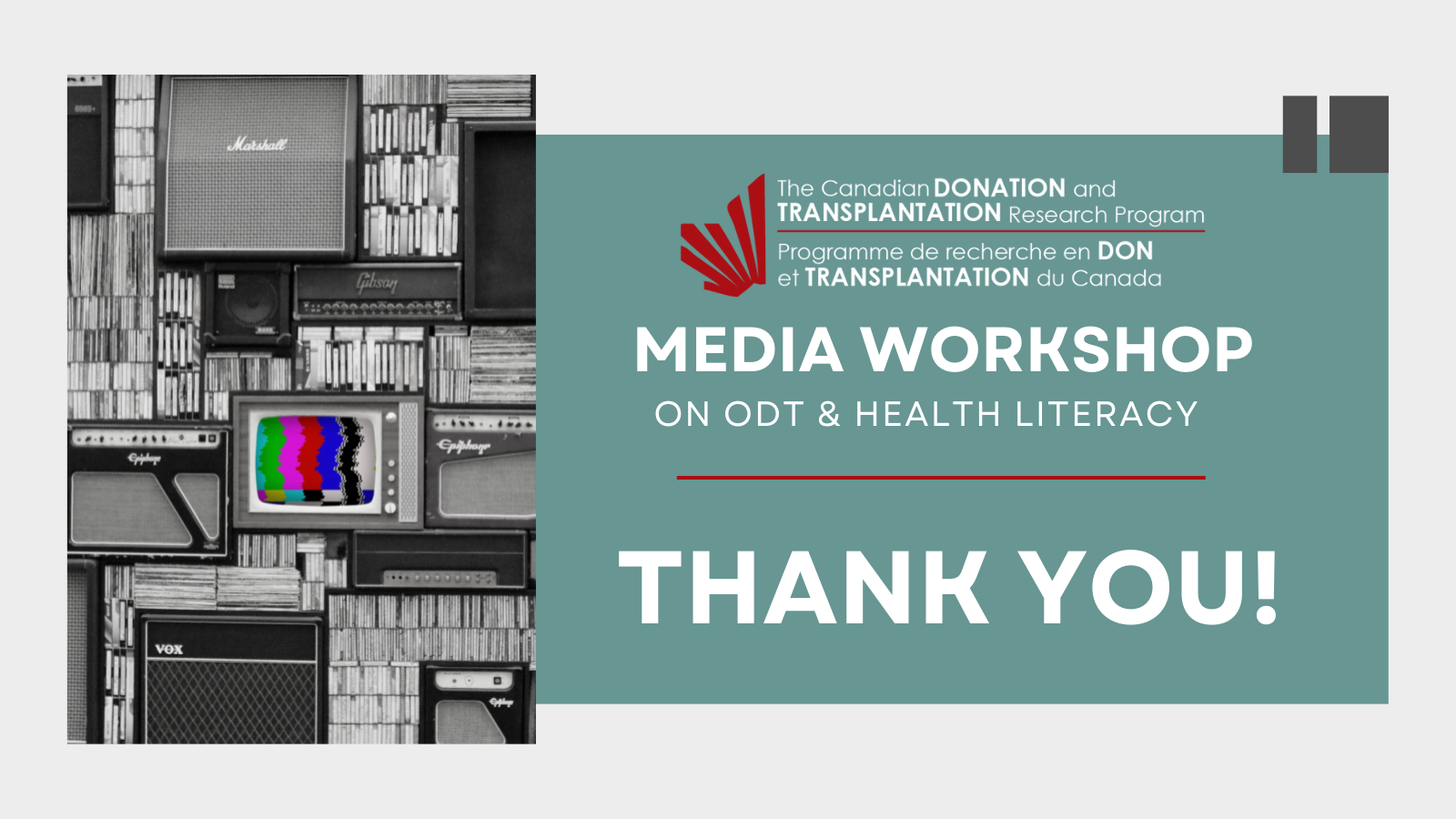 First CDTRP Media Workshop on ODT & Health Literacy: a collaborative success!
The CDTRP was proud to launch its Media Workshop Series on Organ Donation and Transplantation (ODT) & Health Literacy on April 20, 2022. Through this initial Workshop entitled "Learning from each other", we engaged the media and various players working in ODT in discussions that will hopefully lead to greater collaboration – contributing to the building of a strong culture of organ and tissue donation.
Participants were very engaged throughout the presentations, panel discussions, questions & answers, and contributed to active discussions with speakers and other participants.
We wish to warmly thank all the speakers: Belén V. Conquero, Timothy Caulfield and Aviva Goldberg, the panelists: Shaifali Sandal, Blair Bigham, Heather Badenoch and Stephen Beed, and the moderators: Cristina Howorun and Mary Beaucage.
Here are some interesting resources/articles that came from participants throughout the Workshop: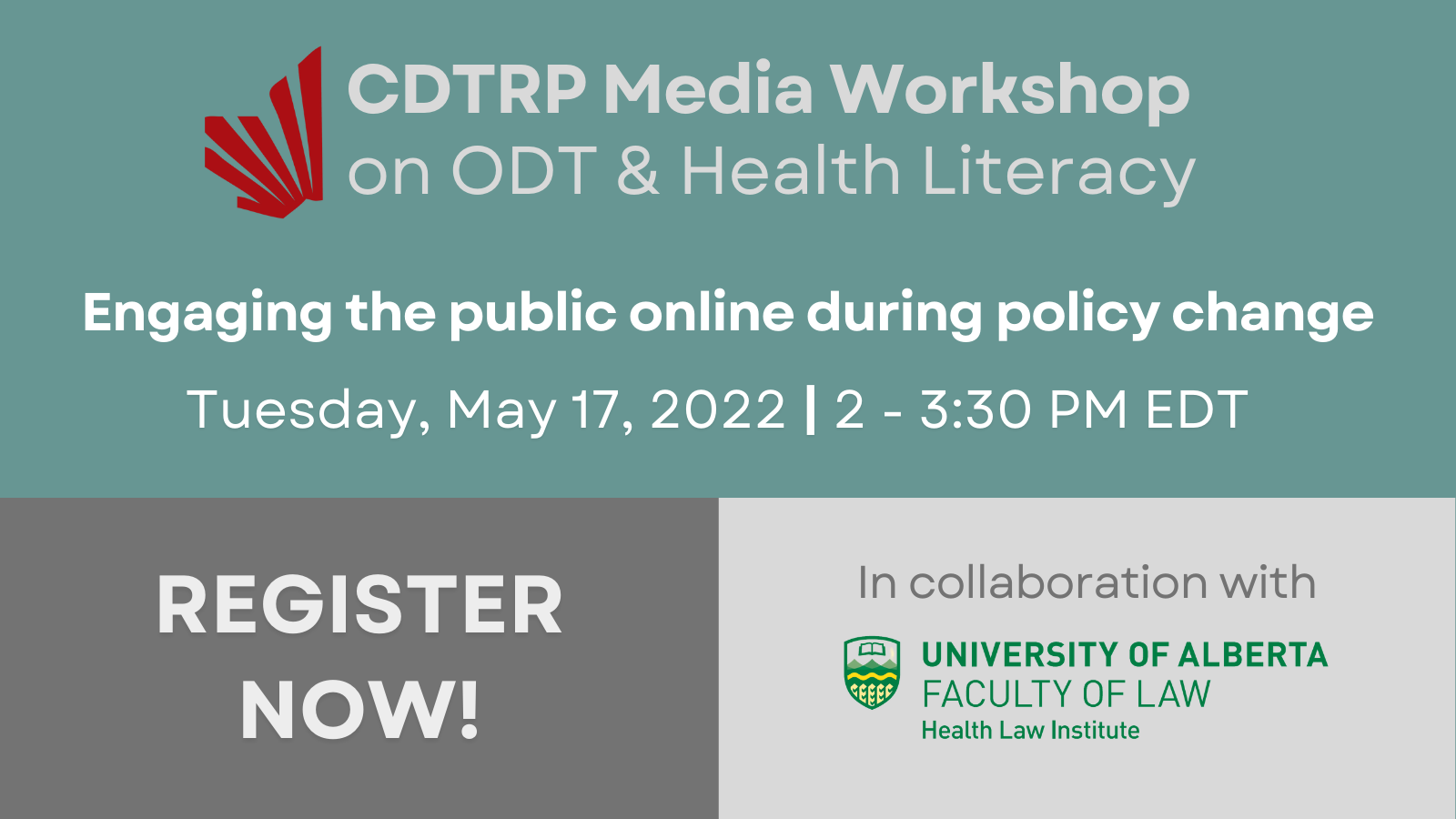 SAVE THE DATE!
We are happy to announce that the second Workshop will be held on Tuesday, May 17. This one will have a greater focus on social and will be co-organized with the Health and Law Institute of the University of Alberta. Registration is free and open to all!
Background
Media, and increasingly social media, significantly influences public perspectives. With policy changes taking place in the Canadian organ donation landscape (e.g. presumed consent donation in Nova Scotia, MAID, precision allocation advancements), policymakers must consider issues of equity, trust, and public support. Public outreach efforts must consider how to effectively interact with online spaces. In this workshop, entitled "Engaging the public online during policy change", individuals will share their recent and extensive experience engaging the public online. They will discuss the complexities around hosting and moderating discussions, creating accurate informative content, and responding to misinformation. They will highlight challenges and lessons learned. Sharing their experiences will contribute to the ongoing discussions around how to best engage the public online for individuals, employers, and institutions.
Date: Tuesday, May 17, 2022
Time: 2 – 3:30 pm EDT
Where: Zoom