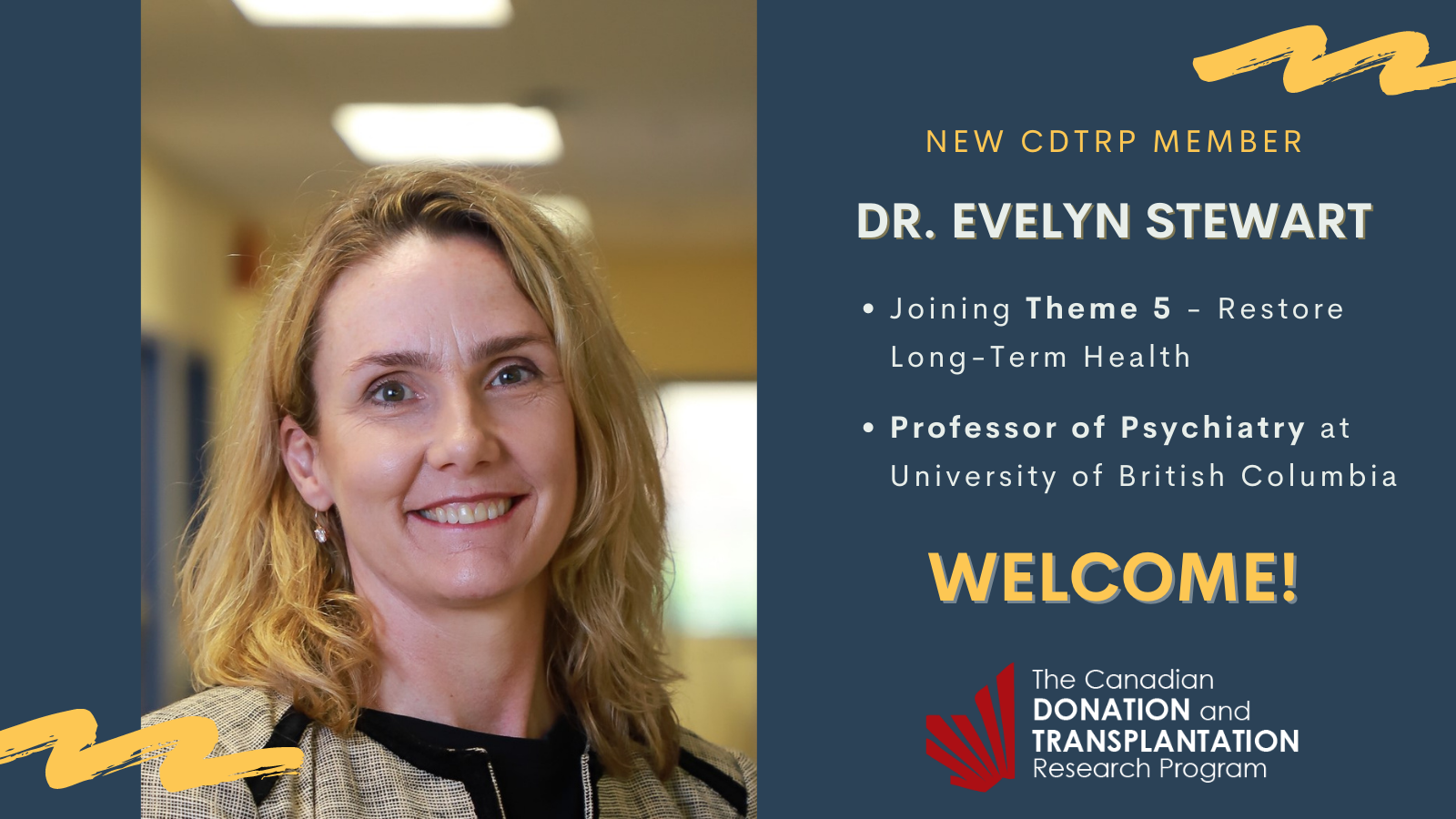 New Member Profile: Dr. Evelyn Stewart, Professor of Psychiatry at University of British Columbia
The CDTRP is delighted to welcome many new members within our network this year. We will be sharing information on their research expertise and interests through our New Member Profile series. Please join us this week in welcoming Dr. Evelyn Stewart from University of British Columbia to Theme 5 (Restore Long-Term Health) of the CDTRP! 
What are your fields of expertise and interests in research?
I am a child and adolescent psychiatrist with research interests that include child and youth mental health, family functioning and parent/caregiver mental health. More.
What new areas of interest would you like to develop or with which different disciplines or specialist(s) would you like to collaborate within the CDTRP?
I would be interested in collaborating on research that examines caregiver well-being.
Tell us a fun fact about yourself!
I have 2 COVID puppies!