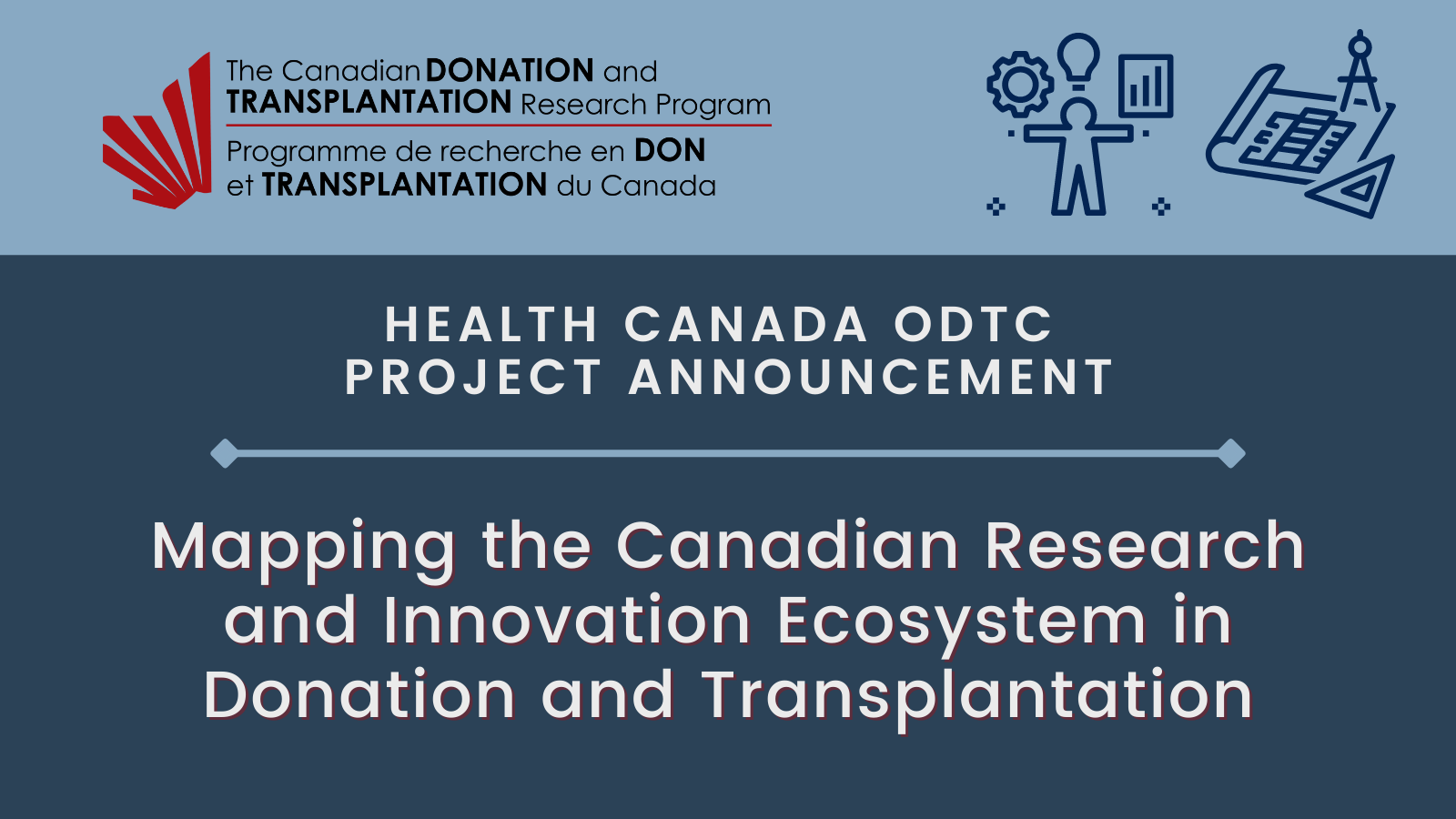 Health Canada ODTC project announcement – Mapping the Canadian Research and Innovation Ecosystem in Donation and Transplantation
We are pleased to share the news that the Organ Donation and Transplantation Collaborative (ODTC), initiated by Health Canada, the provinces and territories, Canadian Blood Services (CBS), the ODT community, including the support of the Canadian Donation and Transplantation Research Program (CDTRP), is launching a new strategic project to map the Canadian research and innovation (R&I) ecosystem in donation and transplantation.
This work, funded by Health Canada, will produce a report to create a clear understanding of the roles and interactions of the different stakeholders in ODT R&I space. It will help uncover how they participate and contribute to setting the priorities for ODT research, conducting and supporting the research, and enabling the movement of knowledge across the ecosystem. With this information in hand, we expect to be able to identify new synergies and alignments to continue building a stronger donation and transplantation system for Canadians.
As a part of this process, we are reaching out to many stakeholders in the ODT ecosystem to include in this exercise to capture their perspective and contribution to the ODT R&I. We thank everyone in advance for your support and contributions to this work. We look forward to keeping the community updated with the results over the next few months.