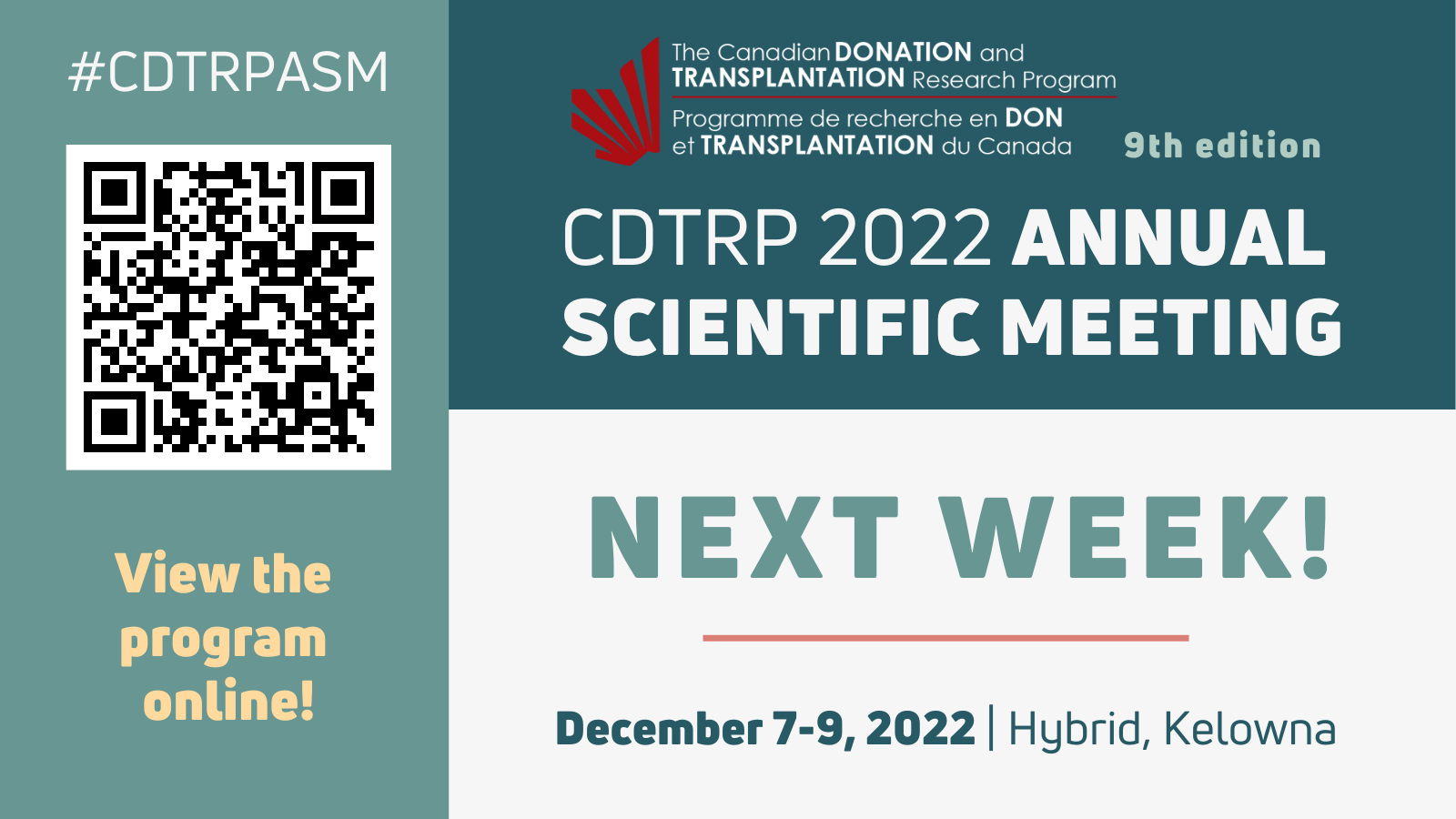 NEXT WEEK!!! – CDTRP 2022 Annual Scientific Meeting
The CDTRP Team is excited to finally meet you in person, for those who are traveling to Kelowna, and virtually, for those who are staying in the confort of their home. We have put a lot of energy in the past few months to develop a rich program with the help of our extraordinaire Planning Committee:
Co-chairs: Mamatha Bhat & Michael Khoury
Suze Berkhout, Sean Delaney, Caigan Du, Marie-Chantal Fortin, Francis Migneault, Javairia Rahim & Matthew Weiss
Extra Activities and Workshops
Right after the main presentations, we have prepared for you many activities and workshops for investigators, health care professionals, research staff, trainees and patient, family & donor partners. Most activities will be accessible for in person as well as for virtual attendees where you can register below. People joining us in Kelowna, these sessions will take place in the main meeting room after the main program. No need to register!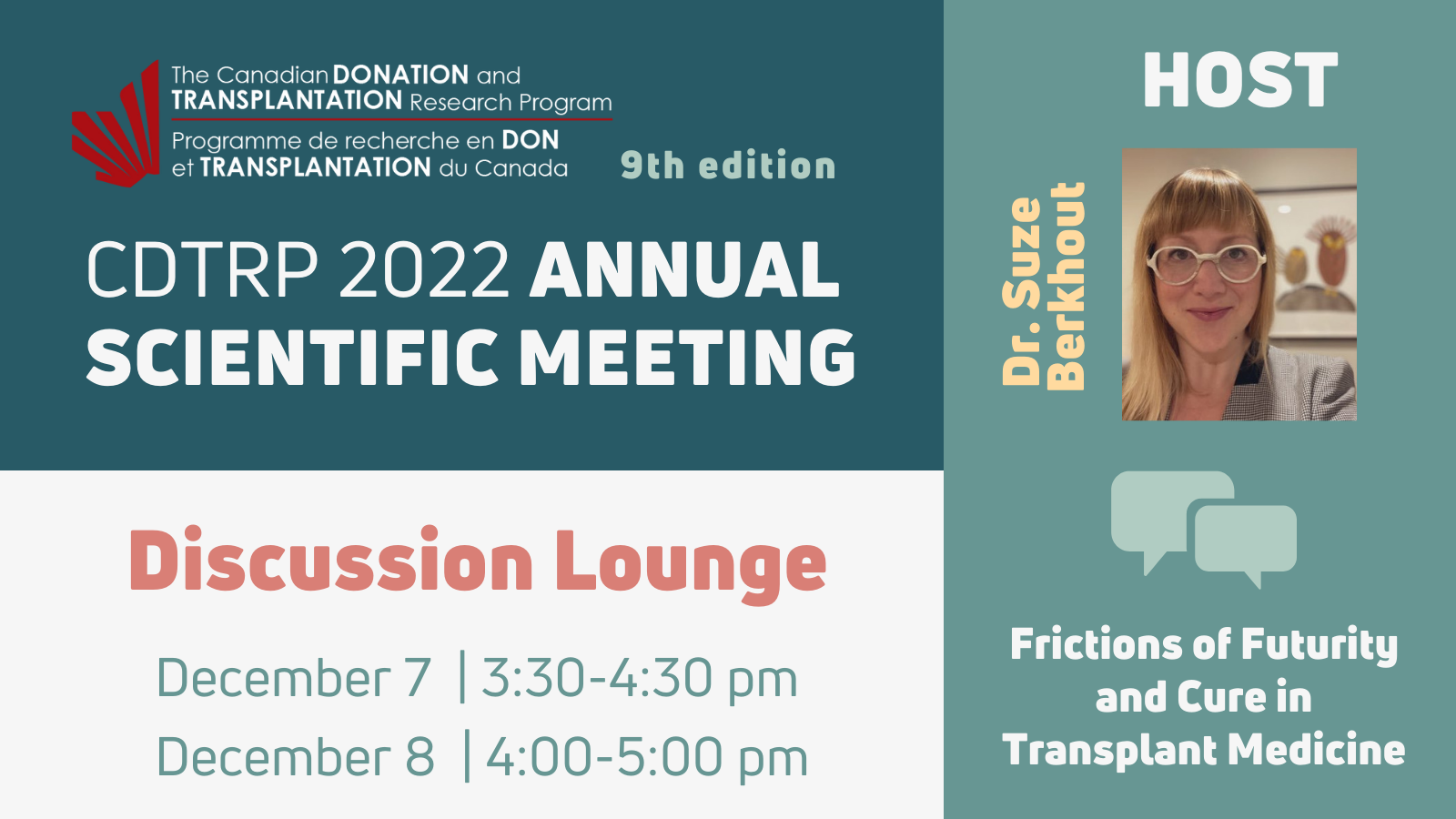 In person sessions (Grand Foyer)
We thank Paladin Labs Inc., GSK, AstraZeneca, Takeda Canada and Astellas Pharma, Inc. for sponsoring this event.