CDTRP Communications Manager, Stéphanie, is one of the TTS Social Media Ambassador!
Our Communications Manager, Stéphanie Larivière, has been appointed as one of The Transplantation Society (TTS) Social Media Ambassador!
Stéphanie has a background in Biotechnology and Applied Arts. In 2017, she joined the Centre de recherche du Centre hospitalier de l'Université de Montréal (CRCHUM) as a research coordinator in kidney transplantation. In 2019, she joined the Canadian Donation and Transplantation Research Program (CDTRP) as the Communications and Data Manager. In this role, Stéphanie manages the CDTRP's website, the various social media platforms, and all the visual and technical aspects of the virtual and in-person conferences. She is the creative mind of CDTRP and a fervent behind the scene worker.
Stéphanie will be helping TTS staff members with communications throughout the Congress and will be part of networking activities. If you plan on attending the TTS Congress in Buenos Aires, make sure you come and say hi!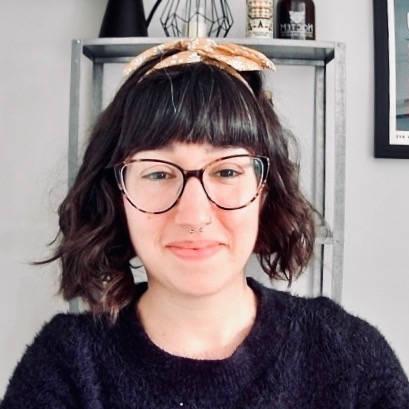 Interested in becoming a TTS Social Media Ambassador?
Share your TTS experience with thousands of international healthcare professionals and scientists by applying to be a Social Media Ambassador (SMA) for TTS!
What do TTS Social Media Ambassador do?
Work closely with the leadership and the TTS IHQ team to produce digital content (tweets, posts, blogs, vlogs, podcasts, interviews, calls to action, opinions, manuscript / article reviews and commentaries, etc.) to be posted on your own and TTS media channels. The over-arching theme is to drive engagement;
Promote TTS and its mission through social media channels;
Promote the TTS Congress and events through social media.
Interested in becoming a TTS Social Media Ambassador? Please contact Jennifer Groverman (jennifer.groverman@tts.org).