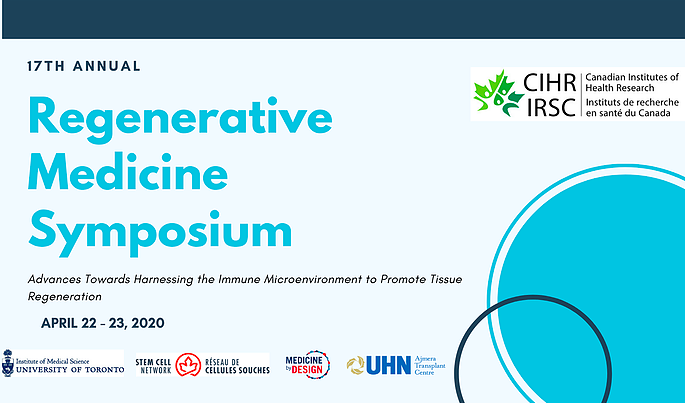 17th Annual Regenerative Medicine Symposium by the Training Program Regenerative Medicine
On April 22-23, 2020, the 17th Annual Regenerative Medicine Symposium – Advances Towards Harnessing the Immune Microenvironment to Promote Tissue Regeneration will take place ONLINE.
Uyen Nguyen, a CDTRP Trainee and MSc student from the Levings Lab at UBC will be presenting the CARE Trial – Continuous Alloreactive T Cell Depletion and Regulatory T Cell Expansion for the treatment of steroid-refractory or dependent chronic GVHD.
Keynote speakers include David Mooney from Harvard University who will speak about Biomaterials for Mechanoregeneration and Melody Swartz who will deliver the Keynote Lecture on Targeting Lymphatic Vessels for Vaccination and Cancer Immunotherapy from University of Chicago.
For free registration or to view the program, please click here.