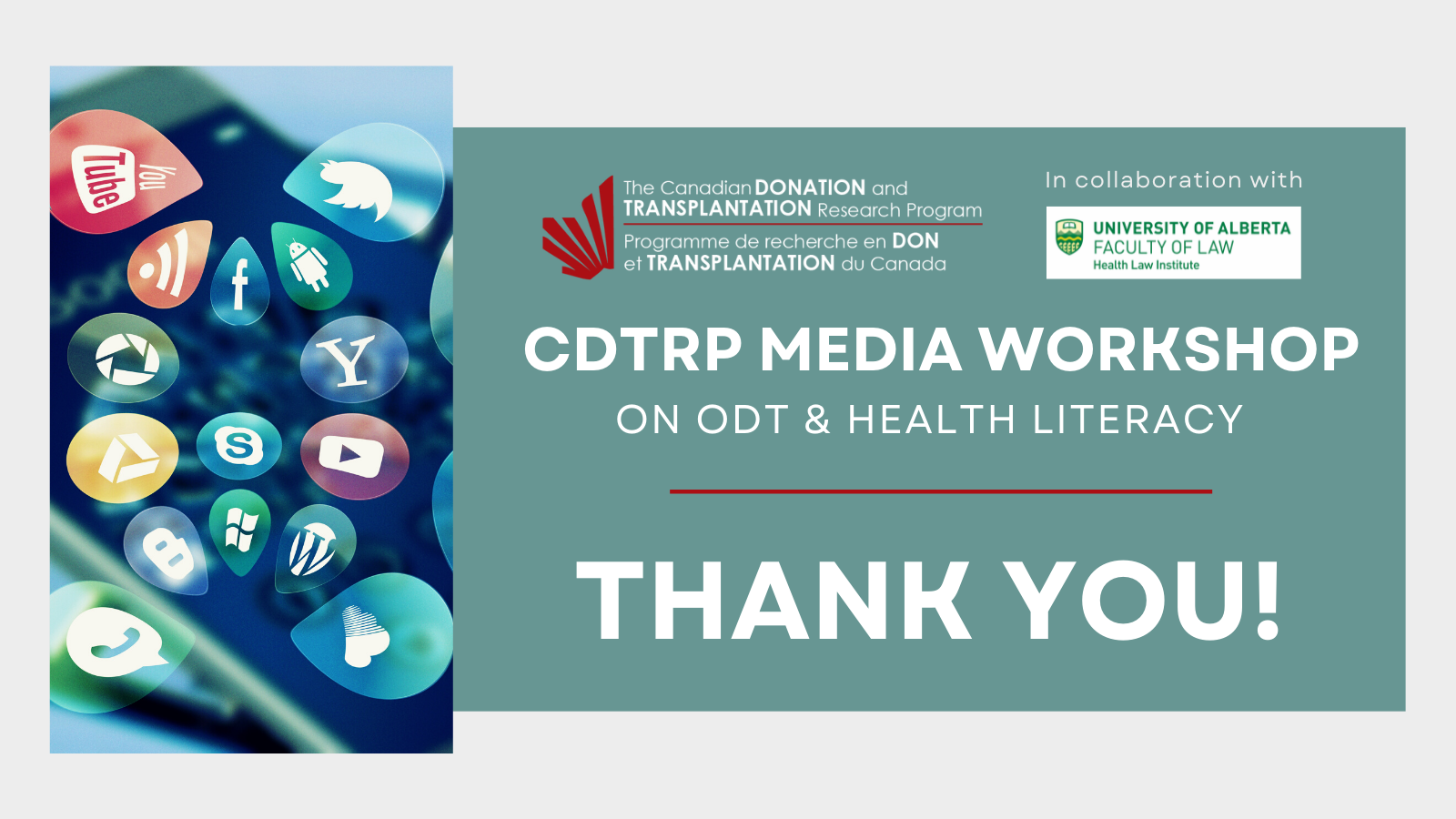 Second CDTRP Media Workshop on ODT & Health Literacy: Learning from research and successful collaboration
The CDTRP was proud to host its second Media Workshop Series on Organ Donation and Transplantation (ODT) & Health Literacy on May 17, 2022 in collaboration with the Health Law Institute from the University of Alberta. In this second Workshop, entitled "Engaging the public online during policy change" speakers from different backgrounds were asked to share their recent and extensive experience engaging the public online. They discussed the complexities around hosting and moderating discussions, creating accurate informative content, and responding to misinformation. They also highlighted challenges and lessons learned. Sharing their experiences will contribute to the ongoing discussions around how to best engage the public online for individuals, employers, and institutions.
Participants were very engaged throughout the presentations, questions & answers, and contributed to active discussions with speakers and other participants.
We wish to warmly thank all the speakers: Alessandro Marcon, Holly Mason, Phil Walton, Michelle Crosby and Sophia Belyk, and the moderator: Warren Fingrut.
Stay tuned – more to come in the fall!
Access here the details of the first Workshop: "Learning from each other"