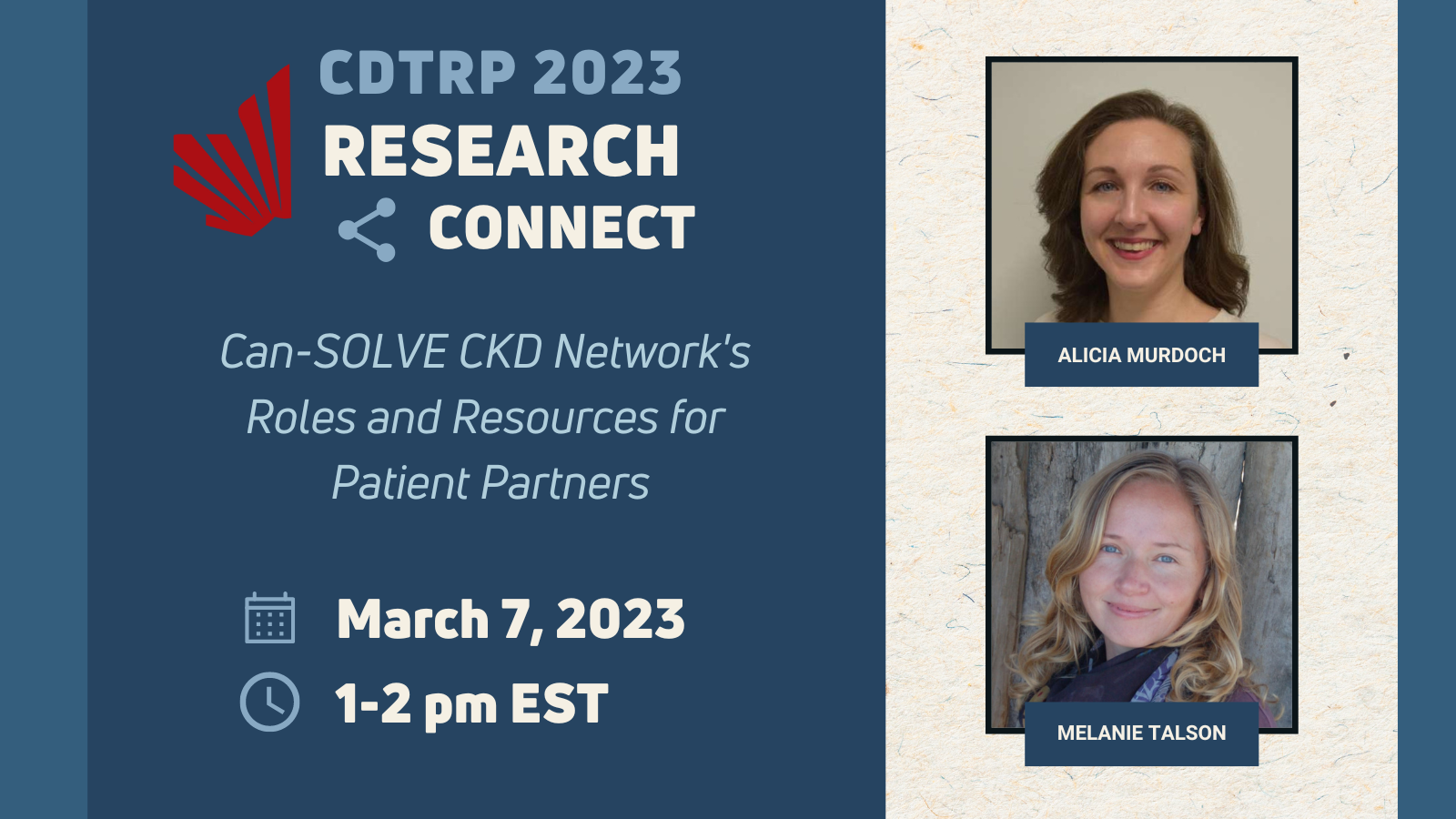 CDTRP Research Connect Series
The CDTRP is pleased to host its new discussion-based meeting series called "Research Connect".
This series streamlines the subset of Theme, Hub, and Working Group meetings that aimed to share and discuss the latest research findings across the network and our Webinar series, which featured national and international speakers. Theme, Hub, and Working Group meetings aimed at developing new initiatives, projects, or grants will be scheduled separately, approximately three times per year per group.
The series takes place every other Tuesday at 1-2 pm EST.
Our goal is to make it easy for our members to know about and attend high quality presentations across all Themes and topics of interest. We are aiming for active discussions including researchers, trainees, and patient, family, and donor partners, engaging the whole community as if we were having a family dinner rather than listening to a formal presentation.
Alicia Murdoch & Melanie Talson: Can-SOLVE CKD Network's Roles and Resources for Patient Partners
On March 7, we were pleased to have Alicia Murdoch and Melanie Talson from the Can-SOLVE CKD Network to present on the topic: "Can-SOLVE CKD Network's Roles and Resources for Patient Partners " as part of the CDTRP Theme 4 – Tailor an Optimal Immune System for Each Patient.
About Alicia Murdoch
Alicia is a certified Clinical Research Professional (ACRP-CP) with over 12 years of clinical research experience. Prior to joining Can-SOLVE CKD, she worked as a research coordinator, review manager at a Research Ethics Board (REB) and ethics and regulatory coordinator. Her past employment experiences have given her a wide breadth of knowledge about the research process. In her current role as a Can-SOLVE CKD Network project manager, she is responsible for the Canadian Nephrology Trials Network and Can-SOLVE CKD Network Pediatric Committee, helping these core infrastructures move their initiatives and ideas forward in the pursuit of improving the lives of those affected by chronic kidney disease.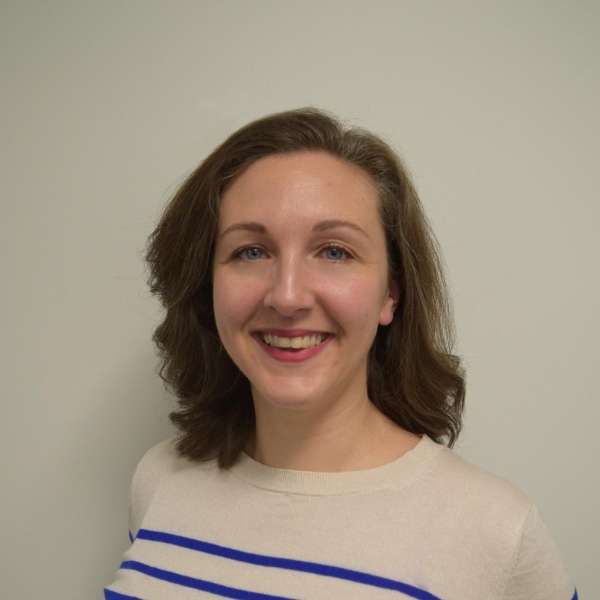 About Melanie Talson
Melanie Talson, MA, Patient Partnerships and Capacity Building Manager, Can-SOLVE CKD Network. Melanie holds a Master's degree from the University of Victoria and has completed two years of a PhD in medical anthropology. She has been involved in health promotion research since 2003 and, specifically, kidney health-related research since 2018. As an experienced qualitative researcher with a passion for patient engagement and participatory action research, she puts a strong emphasis on patients as co-creators of knowledge. Melanie believes in the critical importance of conducting research 'with people not on people' and is delighted to be working with the Network to continue to support patient oriented research.