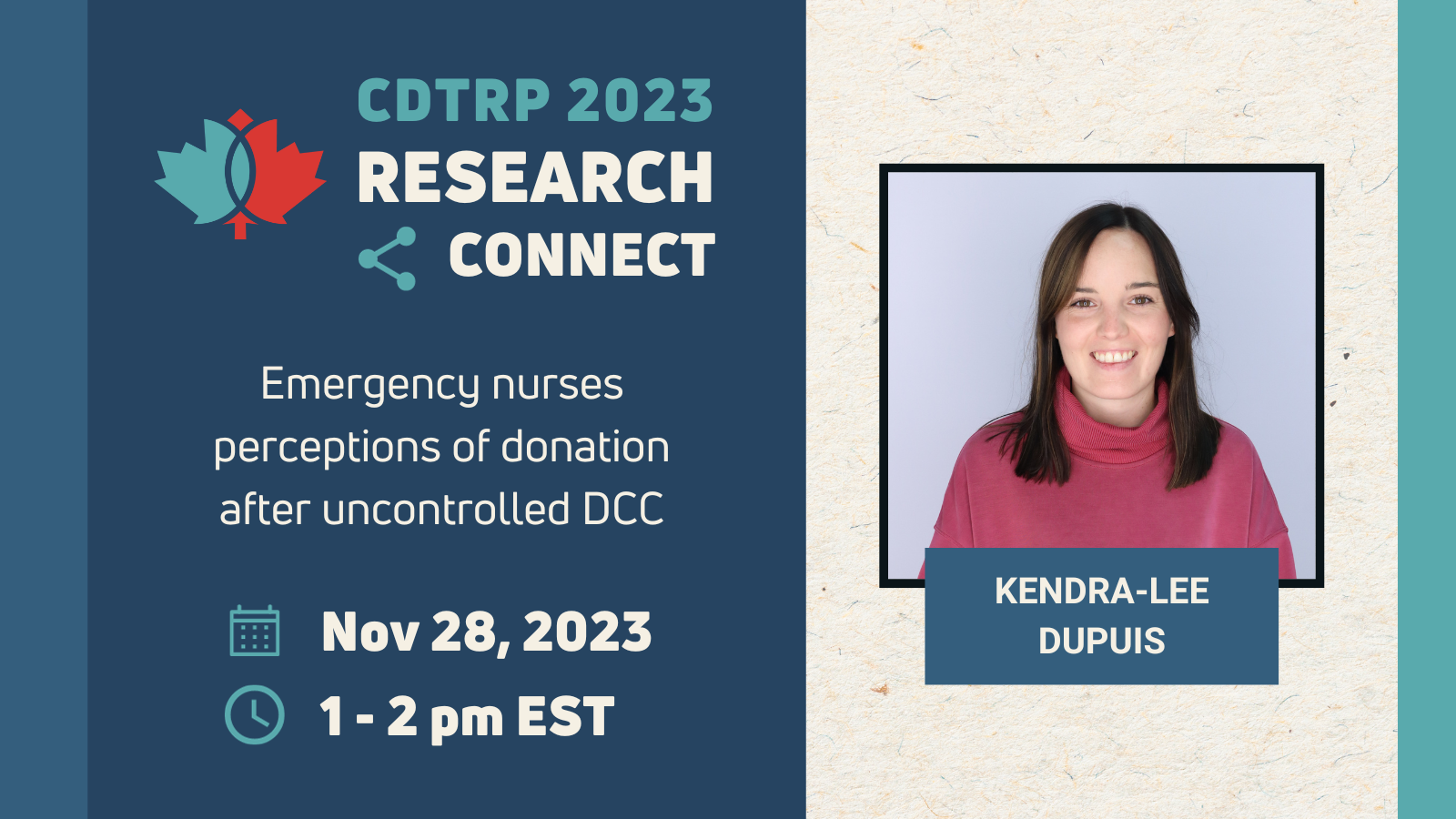 CDTRP 2023 Research Connect Series
The CDTRP 2023 Research Connect series has come to an end, leaving behind a trail of knowledge. Over the course of the series, 26 speakers delivered 19 presentations, covering various topics of donation and transplantation research across the five Research Themes and working groups. The series provided a platform for researchers, trainees and patient, family and donor partners to connect, engage, and learn from one another.
Don't be sad! The CDTRP Research Connect Series will be back on January 23, 2024 and then every other Tuesdays.
Until then, if you wish to revisit the presentations, visit the website below.
Kendra-Lee Dupuis – Emergency nurses perceptions of donation after uncontrolled DCC
On November 28, 2023 we were pleased to have Kendra-Lee Dupuis, registered nurse and Masters student at Brock University, to present on the topic: "Emergency nurses perceptions of donation after uncontrolled DCC" as part of the CDTRP Allied Research in Donation and Transplantation (ARDOT) Working Group.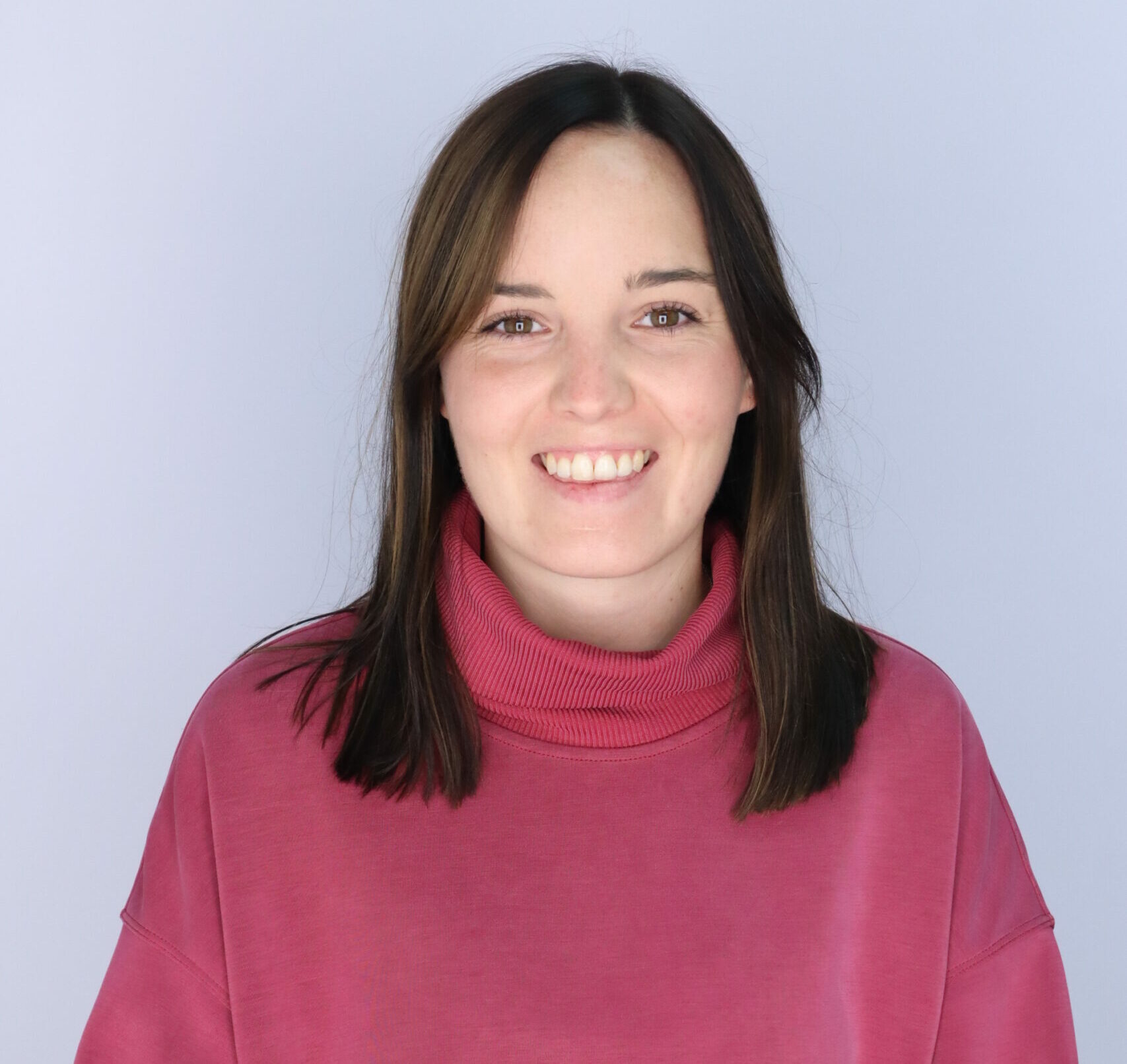 About Kendra-Lee Dupuis
Kendra-Lee completed her undergraduate degree at Brock University in 2018, obtaining a Bachelor of Science in Nursing (BScN). After completion of this program, she went forth to obtain her nursing license and worked as a registered nurse in various settings including emergency departments and public/ school health. More recently, beginning in September 2023, she has returned to Brock University in the Faculty of Applied Health Science where she aims to obtain a Master of Arts degree with a specialization in Nursing.