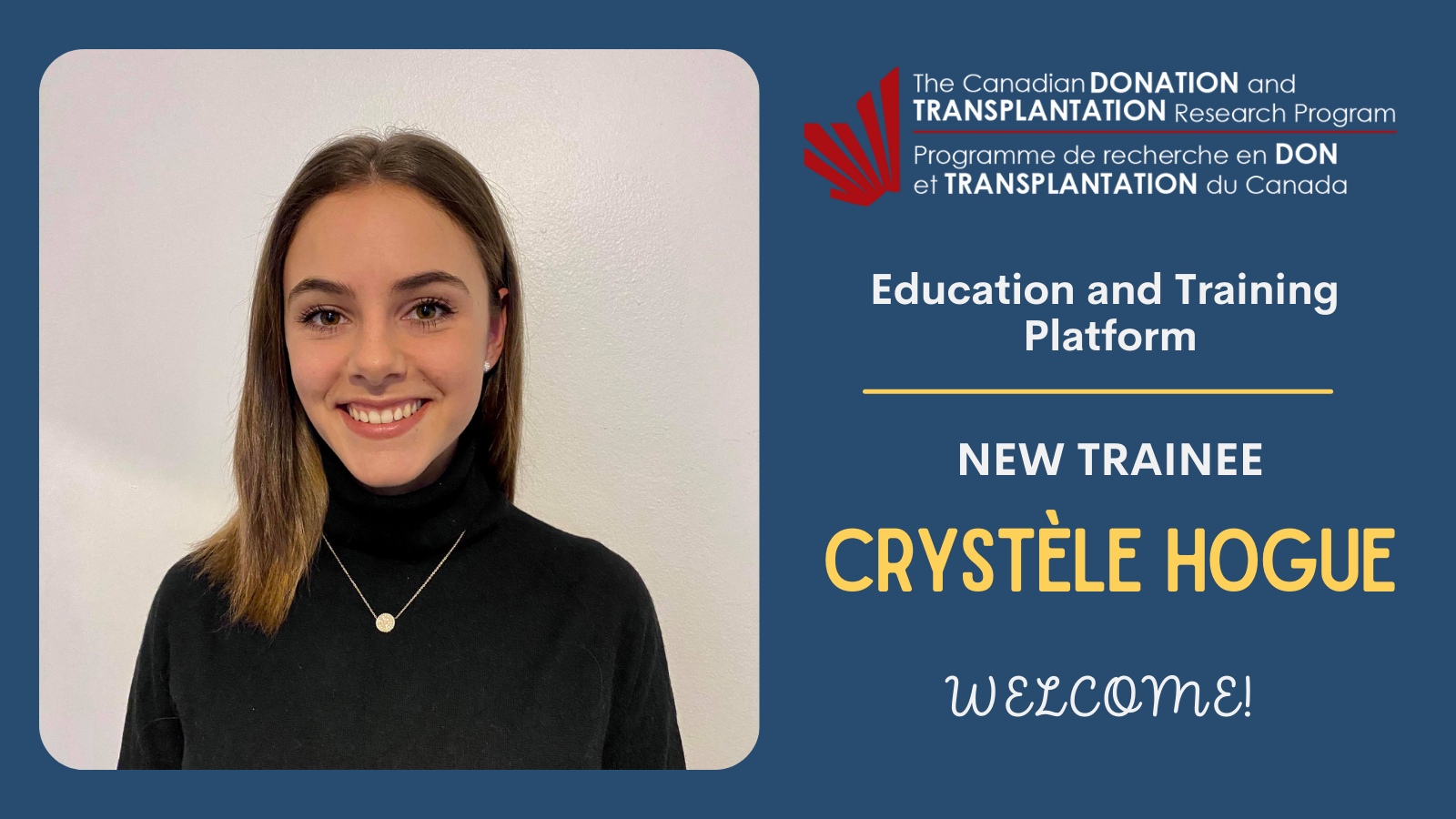 Welcome to new Trainee: Crystèle Hogue
The CDTRP's Education and Training Platform is growing and we're pleased to welcome our newest member, Crystèle Hogue. Crystèle is currently a MSc student in Nutrition at Université de Montréal and part of Theme 5 – Restore Long-Term Health. Her project is entitled "Characterize the state of the evidence for lifestyle modifications strategies in adults and children following liver transplantation" and is supervised by Dr. Chantal Bémeur. Our Education and Training Platform Manager, Manuel, recently caught up with Crystèle to understand more about what her goals are for being a trainee with the CDTRP.
What are your fields of expertise and interests in research?
I have a bachelor degree in nutrition and I am currently in the second year of my master degree in clinical nutrition. I am particularly interested in chronic disease and how to prevent or reduce their impact on health with nutrition.
What new areas of interest would you like to develop or with which different disciplines or specialist(s) would you like to collaborate within the CDTRP?
My previous work focused more on heart disease, but I would like to expand my knowledge of liver disease and how nutrition can support health after transplantation. I have seen that the CDTRP collaborates with patient partners and this is also something that I am very interested in.
Tell us a fun fact about yourself!
I have this funny (or bad) habit of singing Christmas songs all year long when I am home.
About the Education and Training Platform
Providing resources to meet diverse education, training and career development needs, the Education and Training Platform incorporates academic programs to give trainees a broad overview of knowledge and issues related to the practice of donation and transplantation while providing them with tools on how to be better communicators, managers, scholars and professionals via webinars, mentoring programs and in-person meetings.