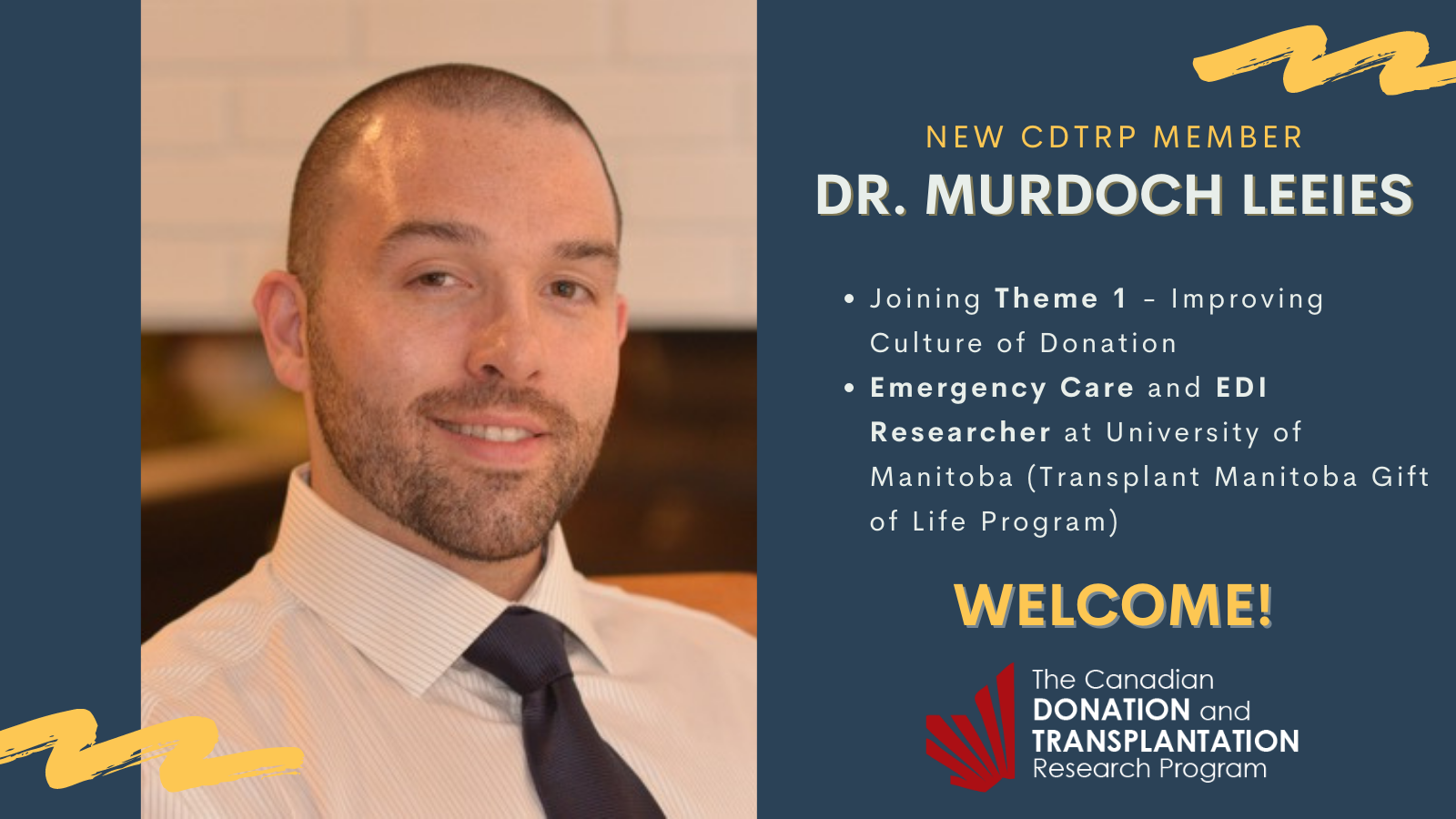 New Member Profile: Dr. Murdoch Leeies, donation and health equity specialist
The CDTRP is delighted to welcome many new members within our network this year. We will be sharing information on their research expertise and interests through our New Member Profile series. Please join us this week in welcoming Dr. Murdoch Leeies of University of Manitoba (Transplant Manitoba Gift of Life Program) to Theme 1 (Improving Culture of Donation) of the CDTRP! 
What are your fields of expertise and interests in research?
I practice clinically as an emergency medicine, critical care medicine and organ donor specialist physician. I am based at the University of Manitoba where I am the Director of Research for the Department of Emergency Medicine and a hospital based organ donor specialist with the Transplant Manitoba – Gift of Life program. I am trained in clinical epidemiology and community health sciences with a program of research focused on the promotion of equity, diversity and inclusion in organ donation and transplantation (ODT). In addition to health equity other areas of research interest include immunomodulatory therapies in septic shock and advanced airway management.
What new areas of interest would you like to develop or with which different disciplines or specialist(s) would you like to collaborate within the CDTRP?
I am particularly keen to leverage the experience of the CDTRP investigators in patient and community engagement to help guide the development of our own engagement strategy. I am also looking forward to representing Manitoba as a collaborator on other CDTRP projects.
Tell us a fun fact about yourself!
I am a dog person!