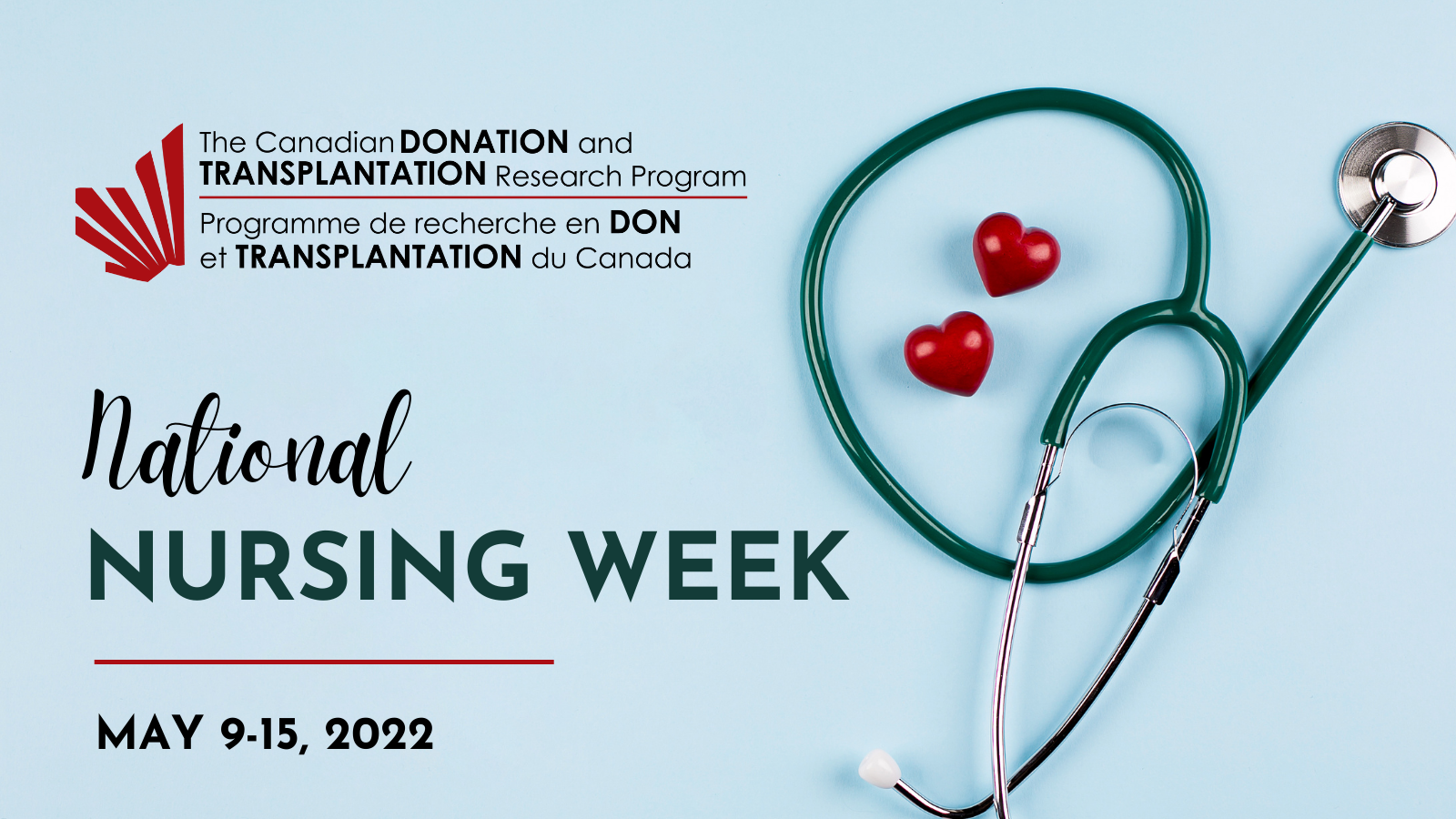 National Nursing Week 2022: Interview with Dr. Mary Smith
This special week draws attention to nurses, increasing the awareness of the public, policy-makers and governments of the many contributions of nursing to the well-being of Canadians.
In 1971, the International Council of Nurses (ICN) designated May 12, the birthday of nursing pioneer Florence Nightingale, as International Nurses Day. In 1985, the Canadian Nurses Association (CNA) members passed a resolution to begin negotiations with the federal government to have the week containing May 12 proclaimed as National Nurses Week annually. Soon after, the federal minister of health proclaimed the second week of May as National Nurses Week. In 1993, the name was changed to National Nursing Week to emphasize the profession's accomplishments as a discipline. Source.
In honour of the National Nursing Week 2022, Stéphanie Larivière, CDTRP's Communications Manager, recently caught up with Dr. Mary Smith to learn more about her involvement in donation and transplantation research as a nurse practitioner.
About Dr. Mary Smith
Dr. Mary Smith holds a PhD in nursing from the University of Victoria and is a primary healthcare nurse practitioner in Ontario. She is also an Assistant Professor at Queens University in the school of nursing and is keenly interested in providing indigenous renal health through community driven and culturally safe research approaches. Her interests emerge from her own experiences as a living kidney donor and as a member of a First Nation community in Ontario. Mary has a volunteered with the Kidney Foundation of Canada and has provided presentations throughout Canada the United States and Australia on her experiences with kidney organ donation. Through the Kidney Foundation of Canada's allied health grant Dr. Smith and her research team are currently engaged towards finding strength-based approaches indigenous solutions towards kidney health. In addition, she is also a volunteer member of the Indigenous Peoples' Engagement and Research Council through the CAN-Solve CKD network. Furthermore, Mary has worked for over a decade in the provision of mental health care and is actively involved in mental health education.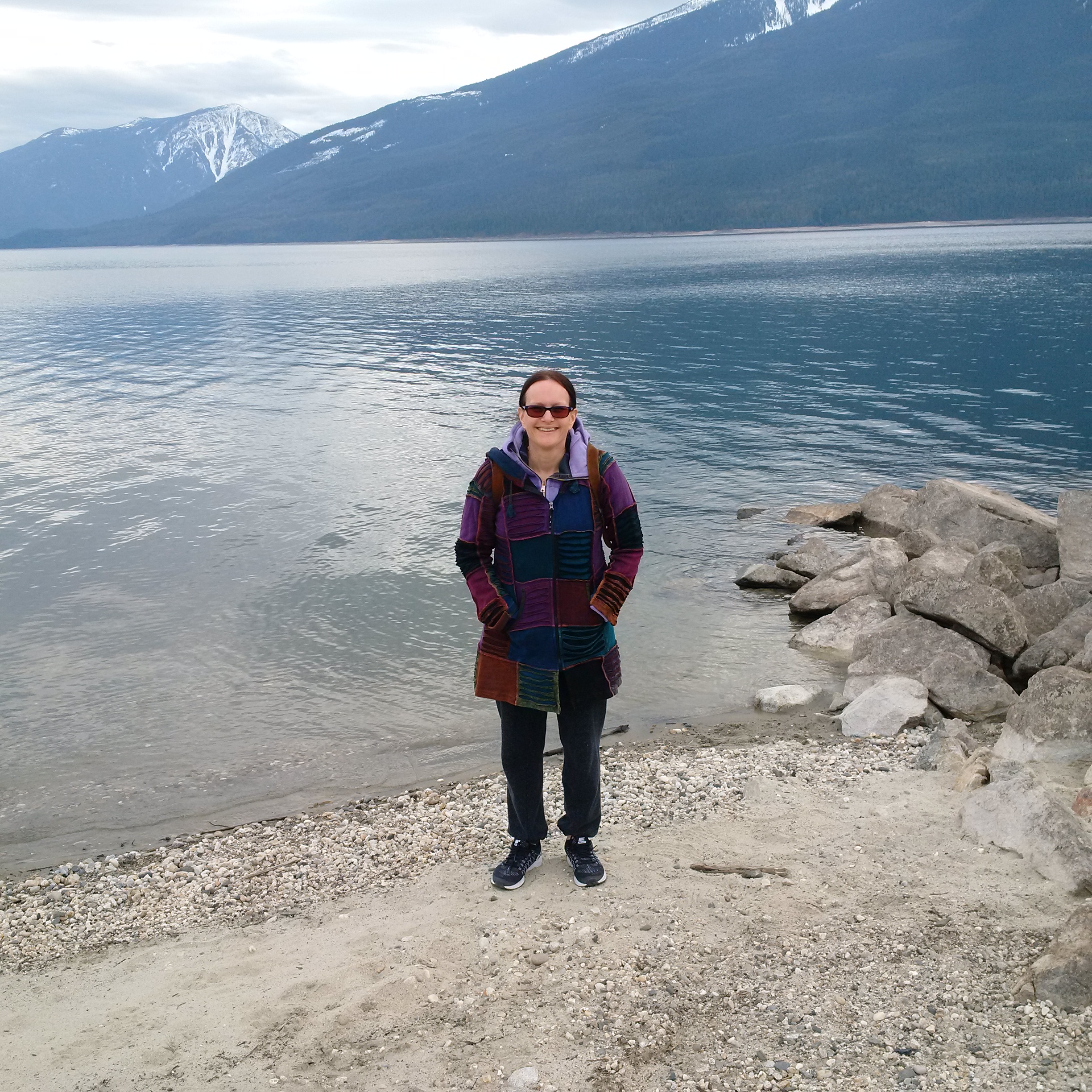 How as a nurse practitioner did you get involved into research?
As a Nurse Practitioner, I am always required to be guided by the best evidence in clinical practice. Within my role in mental health care, I often needed to study the research to guide care. However, the greatest inspiration for me to become involved as a researcher was the experience of kidney donation to my son. I wondered why there are less transplants happening overall within Indigenous communities. My family and First Nations community, (Chimnissing) has a high rate of kidney disease with many requiring dialysis and waiting for kidney transplants. This situation spurred my initial interests and PhD studies in Indigenous research methods and methodologies.
What does your research focus on?
My research focuses on Indigenous health, mainly in the areas pertaining to kidney and chronic diseases including diabetes as well as the implications resulting from the COVID-19 pandemic. Currently, I am the study lead on a research project funded by the Kidney Foundation of Canada entitled, Circles towards Indigenous solutions for kidney health: A strength-based pilot project. The project involves a qualitative methodology and has community involvement in all phases from its inception to data analysis.  Additionally, I am also contributing to several other emerging research initiatives on the topic of COVID-19 and chronic diseases that impact on kidney health.
How could researchers engage with nurses in their research?
I see research growing that is frequently led by researchers with nursing backgrounds and that also prioritize nursing experiences and perspectives. This is further inspired by collaborative, open minded and creative approaches that engage a diverse team with communities. Researchers may seek nursing expertise in the design of proposals and through all phases of the research process. Keeping abreast of the many nursing initiatives occurring at the local level can help to identify potential collaborators to engage with.
What are some barriers and facilitators for nurses to participate in research?
Some of the barriers at this current time include the impact of COVID-19 on the nursing workforce overall and funding available to support nursing education, practice, and research. Facilitators include the continuing emphasis on developing research expertise within nursing education and the emphasis on collaborative approaches to include interprofessional care frameworks. Supportive leadership acts as a systemic enabler that furthers team-based approaches and increases capacity through non-siloed interprofessional education and mentorship. Embracing those with unique and non-dominating worldviews from all backgrounds is key to participation in research.
CDTRP ARDOT Working Group
The CDTRP Allied Research in Donation and Transplantation (ARDOT) Working Group includes Allied Health Professionals (registered nurses, respiratory therapists, occupational therapists, psychologists, etc.) working either in organ donation or transplantation fields. The main objective of this working group is to bridge the contributions of allied health professionals to clinical advancements through research. It also aims to:
Provide research support to allied health clinicians and clinicians conducting research with allied health populations;
Promote inter-professional collaboration between allied health professionals in the clinical and academic areas to advance organ donation research internationally;
Promote a participatory approach to research addressing the real needs of knowledge users at the endpoint of care.