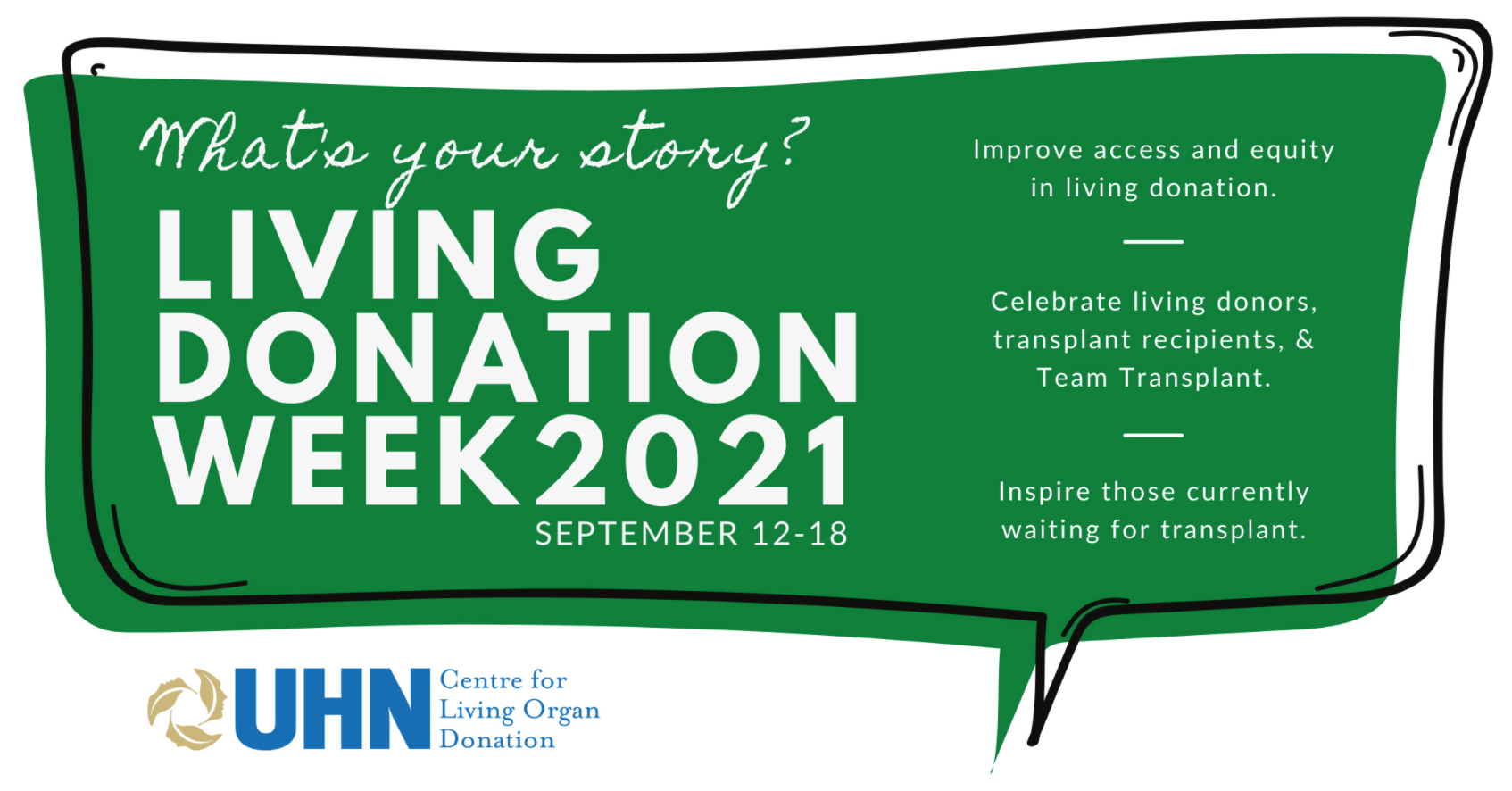 Living Donation: What's your (research) story?
September 12-18, 2021 is Living Donation Week!
Each year, living donor transplants save the lives of hundreds of Canadians awaiting a liver or kidney transplant. Living organ donation offers a shorter pathway to better health with a considerably shorter wait time and better health outcomes than a deceased donor transplant. Yet many Canadians are not aware of living donation. Living Donation Week (#LDW2021) invites the living donor and transplant community to come together to celebrate and spread the word about this life-changing gift, and everyone who makes it possible. It was launched by the Centre for Living Organ Donation in 2020 and is held annually, the week after Canadian Labour Day.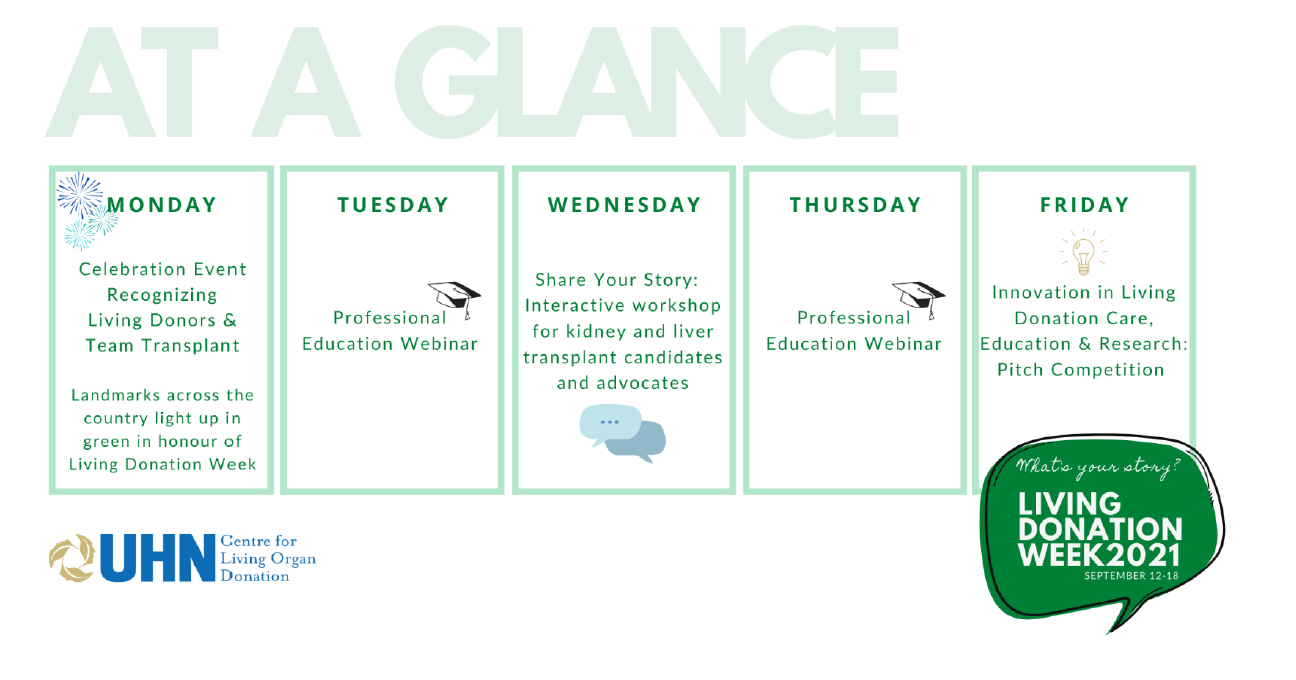 This week, the CDTRP is pleased to highlight some of the latest advances in research in living donation from our network.
If you have an interest in living donation research, let us know (email Katie: katie.bain@cdtrp.ca)! We'd love to hear about it and discuss how your work could integrate into the five CDTRP Research Themes and be supported by our network.