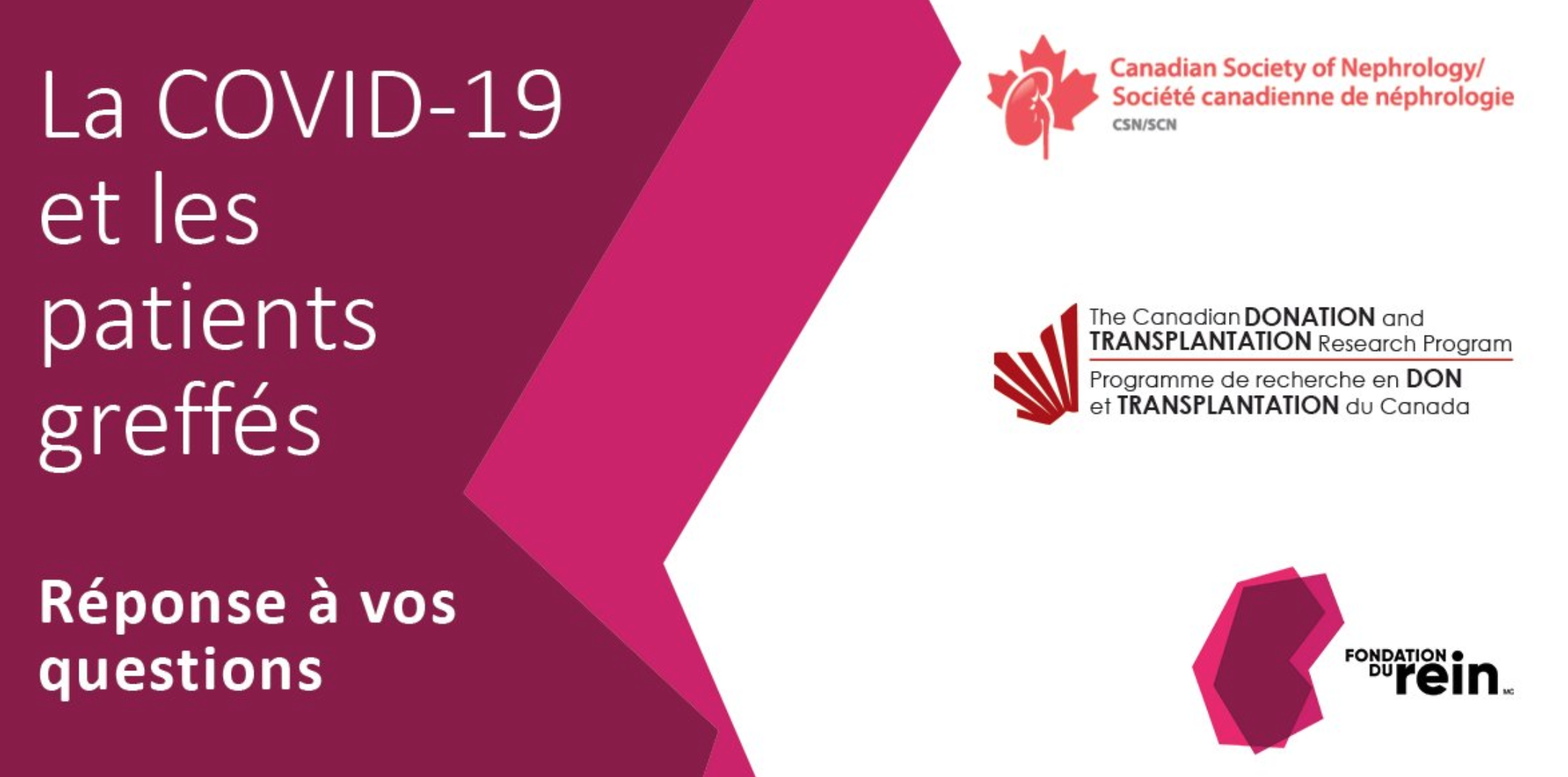 COVID-19 is a serious health thread and the situation is evolving daily. In these uncertain times, it's normal to feel anxious, especially for those with underlying health conditions. Talking to people you can trust and getting the information you need can help.
The Kidney Foundation, in collaboration with the Canadian Society of Nephrology and the CDTRP are proud to present this webinar, COVID-19 et les Patients Greffés – Réponse à vos Questions on Wednesday, May 13 at 11:00am EST.
The webinar will give you the opportunity to ask questions to some of Canada's leading nephrologists and transplant specialists.
Presenters:
Dr. Marie-Chantal Fortin is a nephrologist in the renal transplant team at the University of Montreal Hospital Center (CHUM)
Dr. Isabelle Houde is a transplant nephrologist and director of the renal transplant unit at CHU de Québec-Université Laval.
Register here for the webinar.
See more CDTRP webinars here.