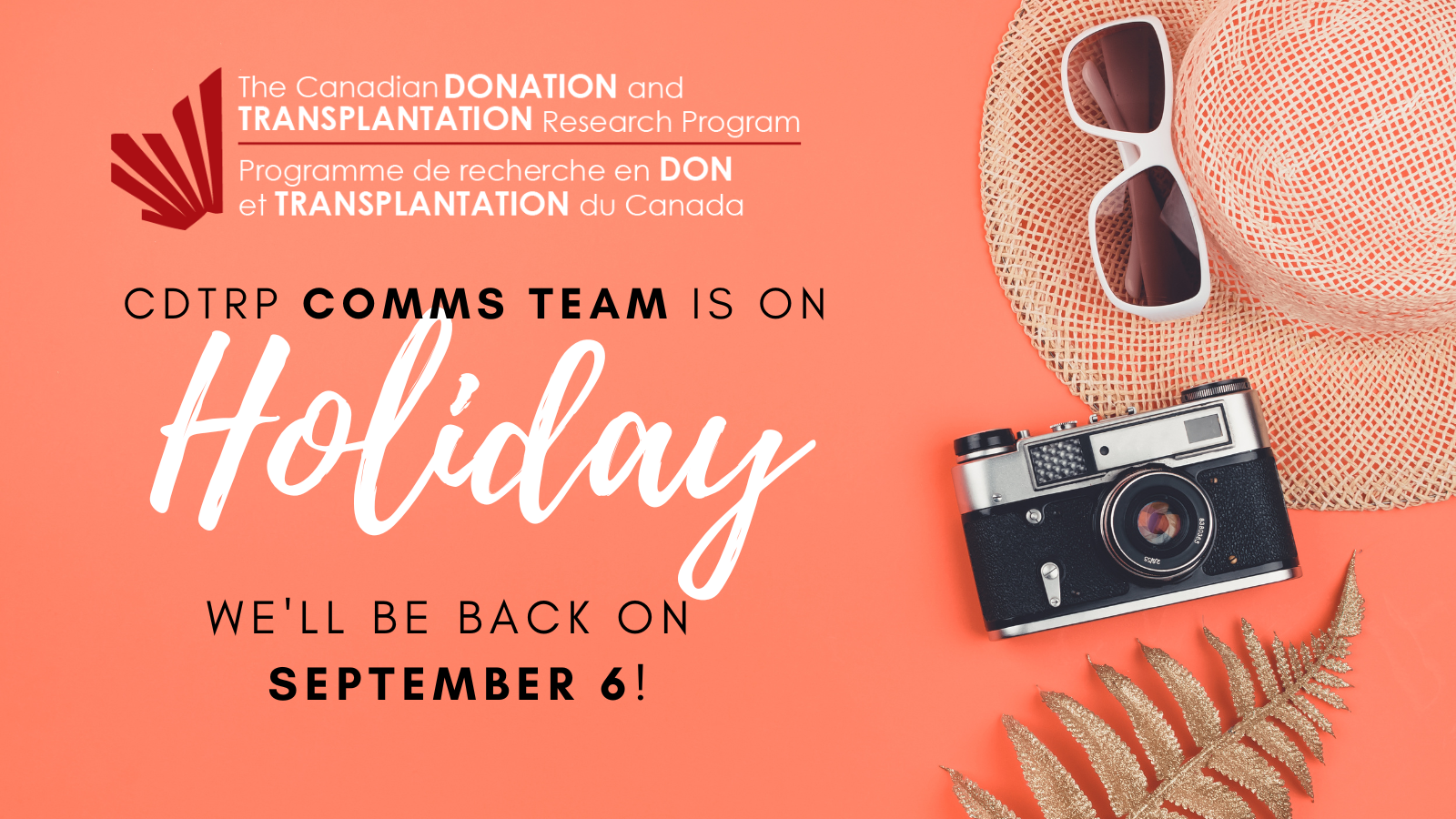 The CDTRP Comms Team is on Holiday for the next two weeks!
The CDTRP Comms Team is looking forward to a break this summer! We (and the newsletter) will be going on hiatus for 2 weeks, coming back on September 6. We will be ready to tackle a fall packed full of exciting events, including the second part of our webinar series and our Annual Scientific Meeting in Kelowna!
Right after this well deserved break, CDTRP Communications Manager, Stéphanie, will also be flying to The Transplantation Society (TTS) Congress in Buenos Aires, Argentina, to take on her role of Social Media Ambassador! She will also be attending the CST Meeting in Banff with many of her team members. Come say hi if you plan on attending those congresses!
We hope all members of our community also took or are taking some time this summer to recharge. In the meantime, for any questions regarding CDTRP supports or network activities, please send an email to info@cdtrp.ca.