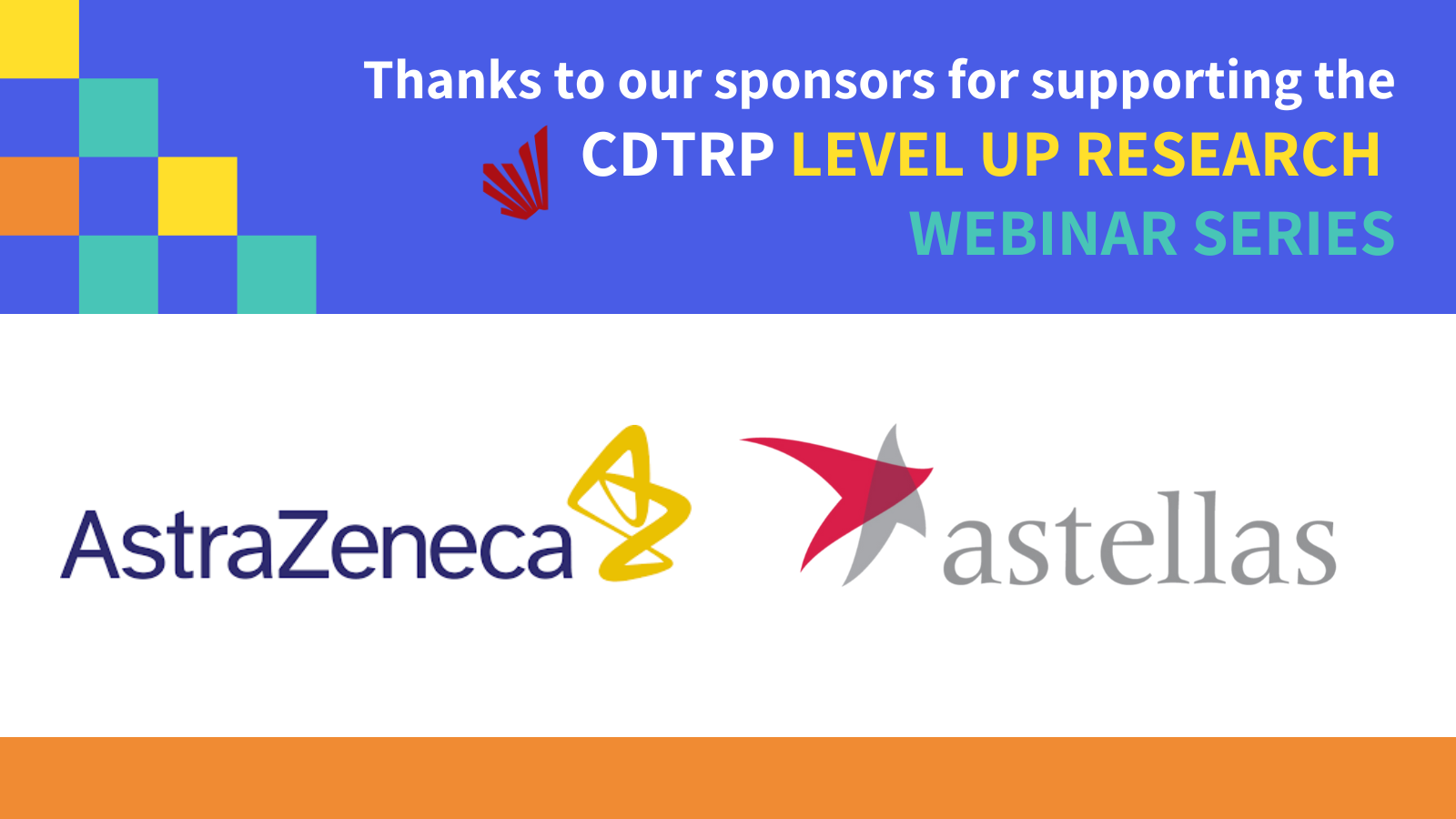 Thanks to Astellas Pharma, Inc. and AstraZeneca for their support to the Level Up Research Webinar Series!
The CDTRP was pleased to host its 2022 Level Up Research Webinars this past spring and fall. These webinars are designed to inform the CDTRP community on various research topics for health care professionals, researchers, patients, families and donor partners.
Thank you to all our speakers for presenting the latest in donation, transplantation, and patient engagement research to our CDTRP research community. And a special thanks to all our patient, family and donor partners and trainees who moderated the webinars, and to all of your for attending these educational sessions. If you missed a presentation, check them out on our website or on our YouTube channel below.
Thank you to Astellas Pharma, Inc. and AstraZeneca for sponsoring this year's Level Up Research Webinar Series. This support allowed CDTRP to inform our community on emerging and high-quality research.
CDTRP 2023 Webinar Series
Stay tuned for the announcement of our 2023 Webinar Series with many more interesting presentations on the latest donation and transplantation research!
Up next:
What is known and unknown about COVID-19 therapeutics for transplant recipients with Drs. Sara Belga and Catherine Burton
Wednesday, January 25, 2023
3 pm – 4 pm EST
More details and registration link to come!