CDTRP Level Up Research Webinars
The CDTRP is pleased to host its 2022 Level Up Research Webinars. These webinars are designed to inform the CDTRP community on various research topics for health care professionals, researchers, patients, families and donors. Access is open to all and free of charge. Registration is mandatory.
Shelby Gielen, Jordy Hermiston, Alice Virani & Jordan Joseph Wadden – Exploring the ethical considerations of direct contact in pediatric organ transplantation; A qualitative study
On November 14, 2022, we were pleased to have Shelby Gielen, Jordy Hermiston, Alice Virani and Jordan Joseph Wadden to present a study about ethical considerations of direct contact in pediatric organ transplantation.
Asbtract
Background
Non-anonymized direct contact between organ recipient and donor families has been explored internationally in the adult context, including the recent development of such a program in British Columbia. However, there is limited discussion about whether direct contact should be extended to pediatric settings due to clinician and researcher concerns of the potential harms to pediatric patients.
Methods
This qualitative project draws on narrative interviews with pediatric recipients, their families, and organ donor families. Interviews were semi-structured and deliberately naive to ensure participant-centred knowledge translation. Interview questions fell into three broad categories: developing context, determining the harms and benefits of direct contact, and identifying needs and safeguards. Interviews were conducted in two stages: those who were further removed from the transplant process occurred first and informed the approach to interviews with those who more recently went through the transplant process.
Results
Twenty-nine individuals participated in twenty in-depth interviews, where some interviews included multiple participants from the same family. Participants were pediatric recipients and families who have aged out and are now in the adult program (n=13), pediatric recipients and families who are still in the pediatric program (n=11), and family members of organ donors (n=5). The study included participants from three major organ systems: kidney (adult n=3, adolescent n=6), heart (adult n=4, adolescent n=2), and liver (adult n=3, adolescent n=6). Eleven recipients indicated they had already met their donor family (n=5) or had learned substantial identifying information about them (n=6). Across all groups, only five participants expressed that direct contact might cause harm or discomfort, while twenty-three indicated they saw significant potential for benefits. Nearly half (n=14) focused instead on the harms to others rather than themselves, and nearly two-thirds (n=20) focused more on the benefits for others than benefits to themselves.
Conclusion
This study indicates that expanding direct contact to the pediatric transplant community may provide more benefits than harms to both recipients and donor families. Likewise, this expansion could take a harm reduction approach to mitigate the effects incurred by those who seek out information even where no direct contact program exists. Therefore, current practices employed in protecting patients and families from harm may have moved beyond reasonable measures. These results suggest a need to revisit assumptions in our practice as clinicians and researchers.
Shelby Gielen is two times liver recipient, having received her first transplant at the age of 14 and her second transplant at the age of 27. Facing a third liver transplant has motivated Shelby to become a strong advocate for transplant recipients and their families. Throughout her youth and adult life Shelby has remained active in the transplant community as a mentor, a volunteer, and an athlete in the Canadian Transplant Games.
As a Patient Partner in research, Shelby is passionate about using her lived experience to infuse the patient perspective into the research process, leading to improved outcomes & practical solutions.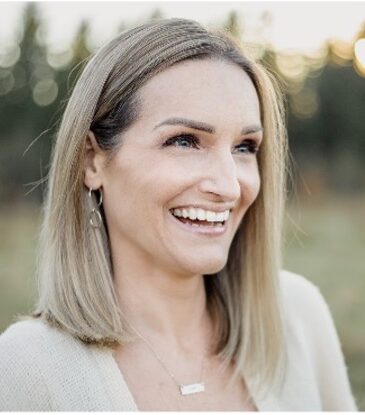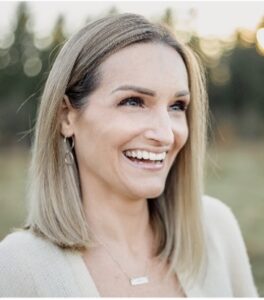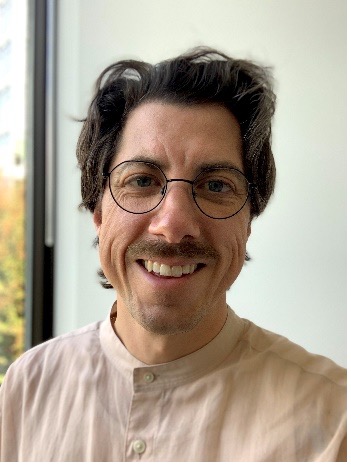 Jordy Hermiston is the Program Facilitator of Donor Family Services at BC Transplant where he is dedicated to supporting the families of organ donors following the death of their loved one. Jordy is a registered social worker and prior to working with donor families in the community, he practiced in several Intensive Care Units and Emergency Departments in the Vancouver area. He has a masters in Social Work from the University of British Columbia.
Alice Virani is the Executive Director, Clinical Ethics and Spiritual Care Services atPHSA and a Clinical Assistant Professor in the Dept. of Medical Genetics at UBC. Alice is a passionate advocate for equity based healthcare decisions and provision, with a strong emphasis on cultural safety, trauma informed practice and humility. In addition to her work at PHSA, Alice is passionate about the role of ethics at a national level and proudly serves on the Inter Agency Advisory Panel on Research Ethics, CIHR's Ethics Committee, and the Public Health Ethics Consultative Group for the Public Health Agency of Canada.
Alice is also a respected and sought-after educator, researcher and is a skilled academic and collaborator with over 50 peer reviewed publications, and multiple research grants. Before moving into ethics, Alice was a genetic counselor in the Division of Maternal Fetal Medicine at Columbia University Medical Center in New York. She has a masters in Human Sciences from Oxford University, a masters in Genetic Counseling from Sarah Lawrence College, a masters in Public Health from Columbia University, and a PhD in Genetics and Ethics from UBC. Alice is a clinical assistant professor in the Dept. of Medical Genetics at UBC.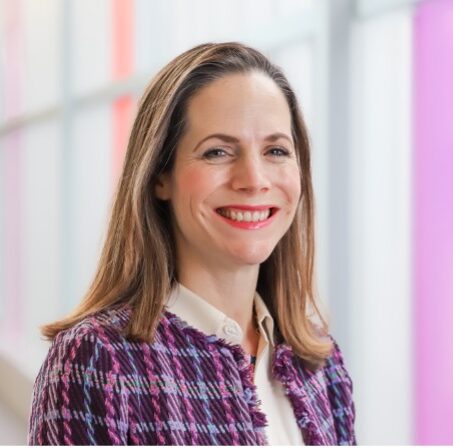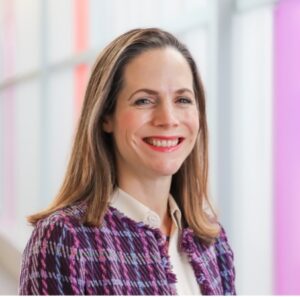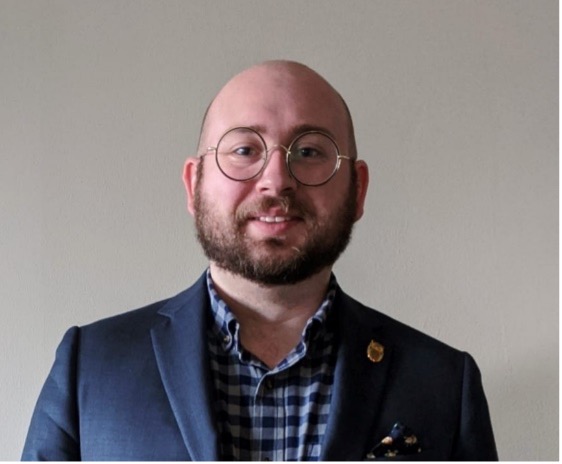 Jordan Joseph Wadden is the full-time Bioethicist and Ethics Department lead at OntarioShores Centre for Mental Health Sciences. He also facilitates a Regional Ethics Hub which consists of additional hospitals, rural health centres, children's centres, and community mental health organizations in the Central East region of Ontario. His approach prioritizes the inclusion of patient and family voices and emphasizes the clinical decision-making benefits of being comfortably uncomfortable.
As a researcher and advocate, Jordan's work focuses on equitable access to healthcare, disability advocacy, and the implementation of artificial intelligence and machine learning in hospitals. He is currently wrapping up a PhD at the University of British Columbia where he focused on the patient's ability to consent and the clinician's obligations when employing powerful artificial intelligence in diagnostics. He has a Masters in Philosophy from Toronto Metropolitan University (formerly Ryerson University).