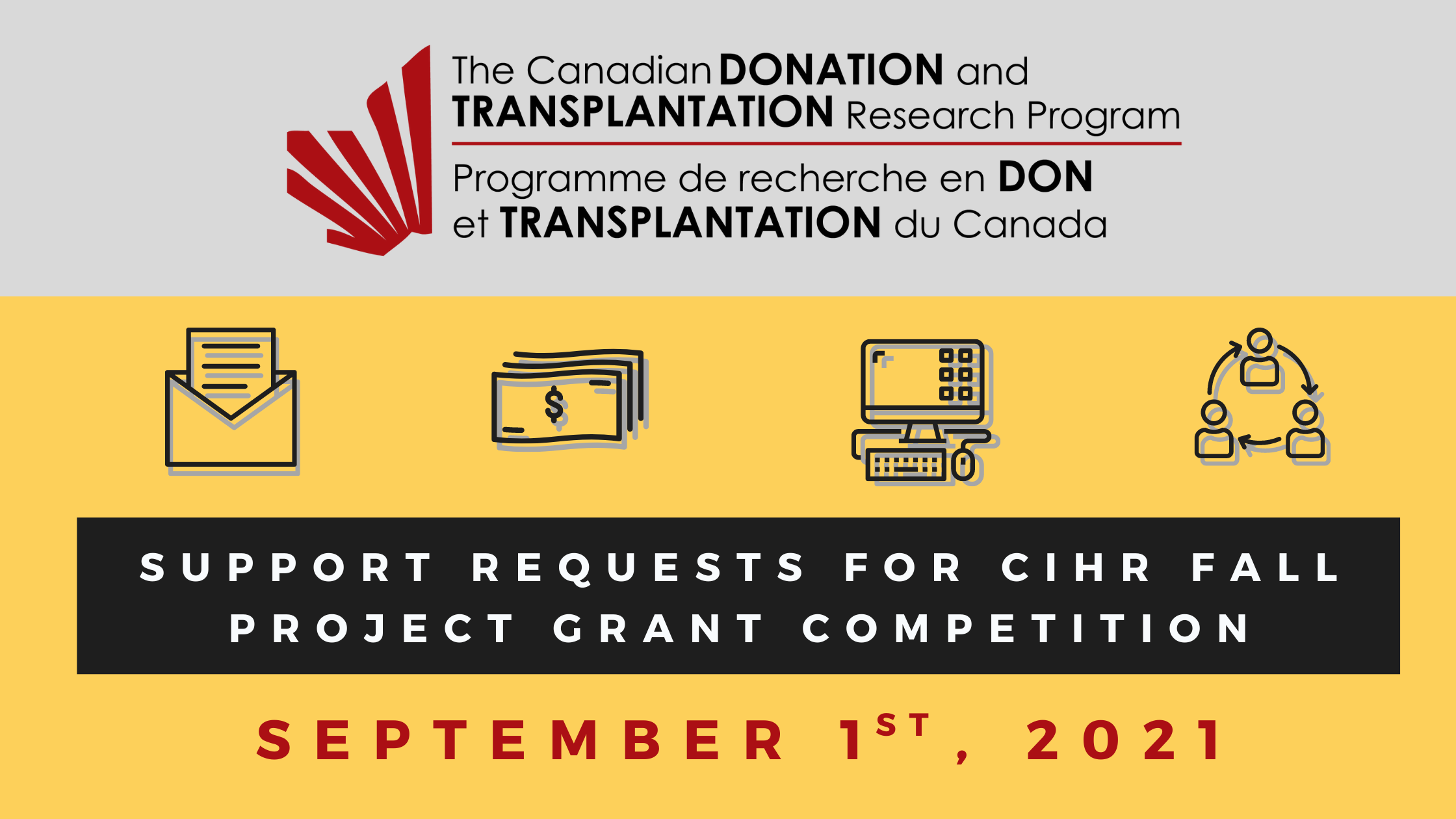 CDTRP Support for Research Proposals and Fall 2021 CIHR Project Grants
CDTRP offers a wide variety of research support that can be integrated into CIHR Project Grant proposals (or any other funding applications). For example, we offer cash contributions toward economic, legal, ethics, or social analysis, funding to support the integration of patient, family or donor research partners on your team, support for trainees, and in-kind supports for communication and knowledge translation.
You can find a full list of the supports available to CDTRP members here. To request support, there is an online form available here. If you require a letter of support for a grant application, we ask you to submit your request 2 weeks before the letter is required.
With the CIHR Fall Project Grant deadline being September 15, that means the CDTRP deadline for requests for letters of support for this round is September 1, 2021.
Important dates
CIHR Application deadline for the Fall 2021 Project Grant Competition:  September 15, 2021
CDTRP deadline for Letter of Support (LOS) requests for the CIHR Fall Project Grant competition: September 1, 2021.