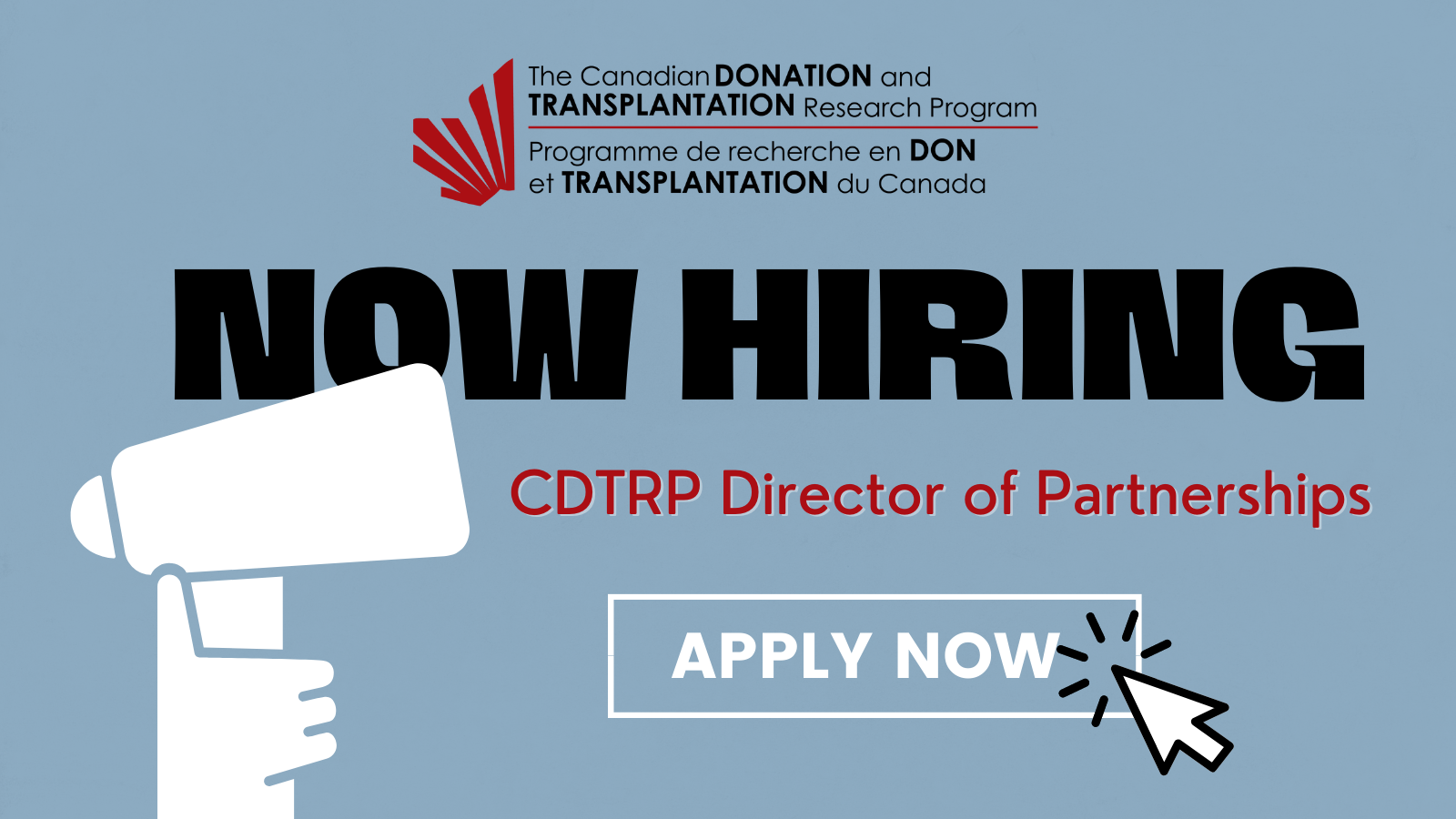 Job opportunity: CDTRP is looking for a Director of Partnerships
The Canadian Donation and Transplantation Research Program is a large, transdisciplinary, multi-sectoral partnership that spans Canada and connects with other major research programs around the world. The network is currently in a period of transition and change, in terms of structure, personnel, and its funding model for sustainability. Key goals over the next two years include deepening and strengthening relationships with a diverse group of critical partners (not-for-profits, government, and industry) and establishing a self-sustaining operating model.
Job overview
Working closely with the CDTRP Executive Committee, Executive Director, and management team, this role will develop and oversee the implementation of a partnership strategy that serves CDTRP's goals for collaboration and sustainability. The Director of Partnerships position would serve (1) to lead the development of an effective strategy that supports the goals of the entire network and (2) to implement the strategy by coordinating internal and external messaging and roles in relation to partnerships, including developing the processes, tools, and materials needed to support all CDTRP leaders and staff. This position is full-time, working remotely from anywhere in Canada. 
Please submit your resumé and cover letter, including a short description of your experience in increasing equity, diversity and inclusion or supporting a diverse community, to: info@cdtrp.ca.
The competition will remain open until the position is filled.