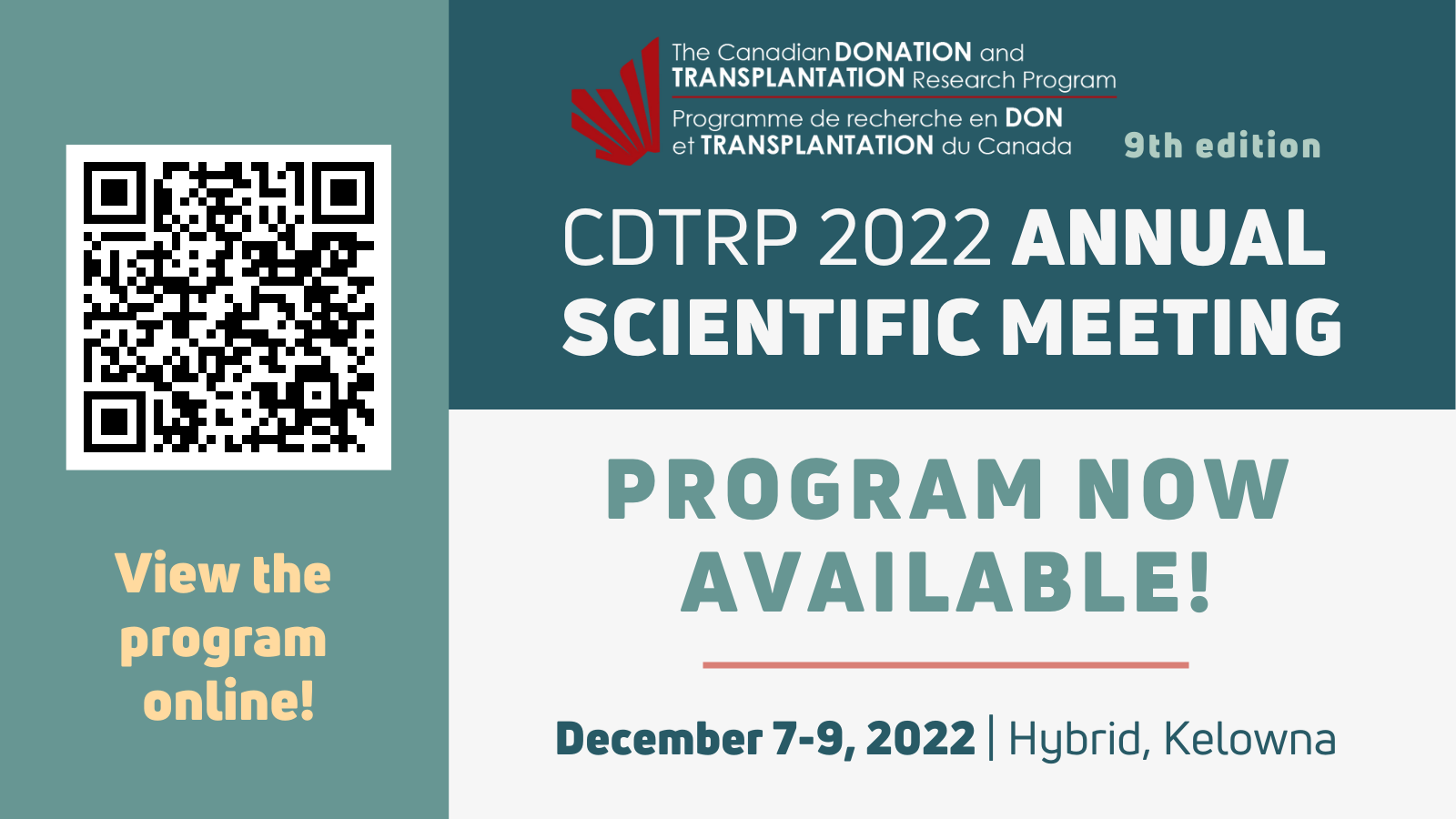 CDTRP 2022 Annual Scientific Meeting
Register now for the CDTRP 9th Annual Scientific Meeting taking place on December 7-9, 2022 in a hybrid format. This year, we are pleased to welcome you in beautiful Kelowna, BC and finally meet face-to-face! Join us to enjoy what this beautiful region has to offer. Whether it's snowshoeing, skating, wine tours; the possibilities are endless!
The CDTRP 2022 Annual Scientific Meeting will proceed as a hybrid event with the opportunity of attending in person or virtually. The health and well-being of our Meeting attendees remain our foremost priority. We are committed to providing a safe, productive, and welcoming environment for all participants. View our Health and Event Safety policy here.
Having trouble registering? Do not hesitate to send us an email at info@cdtrp.ca.
Program Now Available!
The program is developed by the CDTRP Annual Scientific Meeting Planning Committee, co-chaired by Mamatha Bhat (Themes 4 & 5) and Micheal Khoury (Themes 1, 2, 3 & 5) and with feedback from the CDTRP community and Theme leads. Other members of the Planning Committee include:
Last call to book your accommodation!
We are happy to welcome you in the beautiful Grand Okanagan Resort in the downtown area and by the waterfront of gorgeous Lake Okanagan. A set of rooms is dedicated to our group, please use the link below to book your accommodation.
Guest Room Standard: $139 + tx
December 6-9, 2022
You have until November 8 to secure your room and take advantage of the special rate!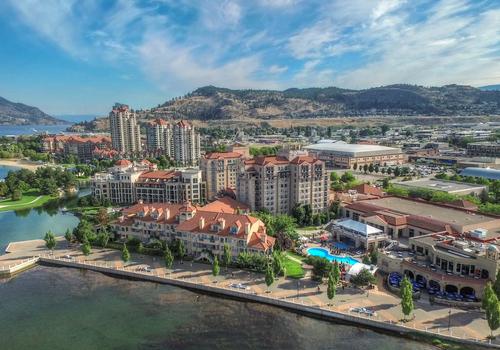 We thank Astellas Pharma, Inc., Paladin Labs Inc. and AstraZeneca for sponsoring this event.