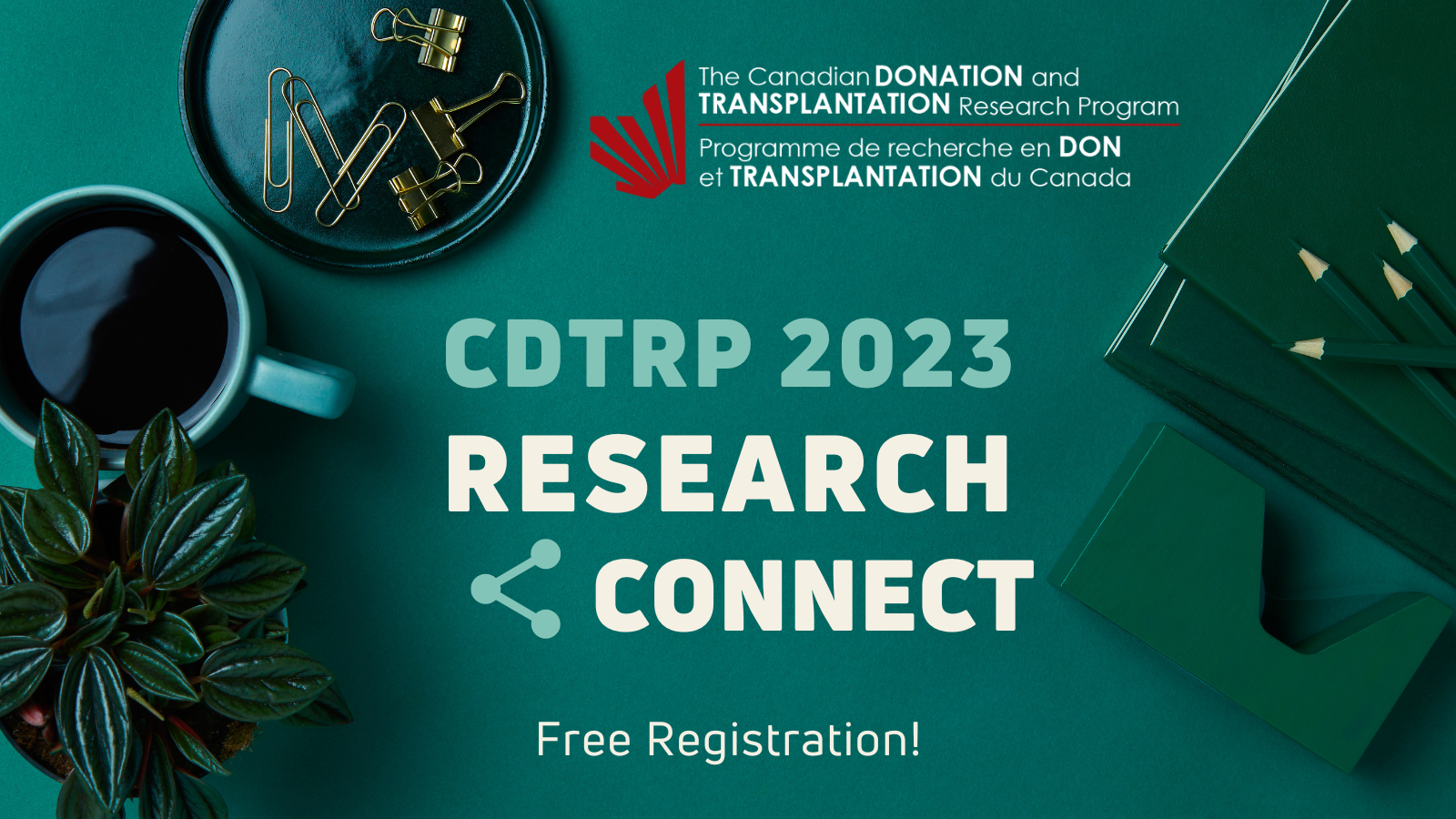 CDTRP 2023 Research Connect – Launches Feb 7
We are announcing the start of our new discussion-based meeting series called "Research Connect".
This series streamlines the subset of Theme, Hub, and Working Group meetings that aimed to share and discuss the latest research findings across the network and our Webinar series, which featured national and international speakers. Theme, Hub, and Working Group meetings aimed at developing new initiatives, projects, or grants will be scheduled separately, approximately three times per year per group.
The new series will occur bi-monthly on Tuesdays at 1 to 2pm EST.
Our goal is to make it easy for our members to know about and attend high quality presentations across all Themes and topics of interest. We are aiming for active discussions including researchers, trainees, and patient, family, and donor partners, engaging the whole community as if we were having a family dinner rather than listening to a formal presentation. If you would like to present your work or have a speaker suggestion, please contact Research Theme Coordinator Erika Kathe Croft at ekcroft@cdtrp.ca.
Streamlined communication
Session notices will appear in the weekly CDTRP newsletter. Members will receive an additional reminder notice for sessions hosted by the Themes, Hubs, and Working Groups to which they belong. We will send a single calendar hold for the full series to minimize additional automatic emails. The schedule will be available on the CDTRP website here.
Register now for the first presentation of the 2023 series on February 7!
Our first speakers, hosted by Theme 2, will be Dr. Lorraine Hamiwka and Laurie Lee presenting "Survey of Current Practices in Pediatric and Neonatal Donation and Transplant in Canada".
We hope to see you on February 7 and throughout 2023!
Date: Tuesday, February 7, 2023
Time: 1-2 pm EST
Location: Zoom