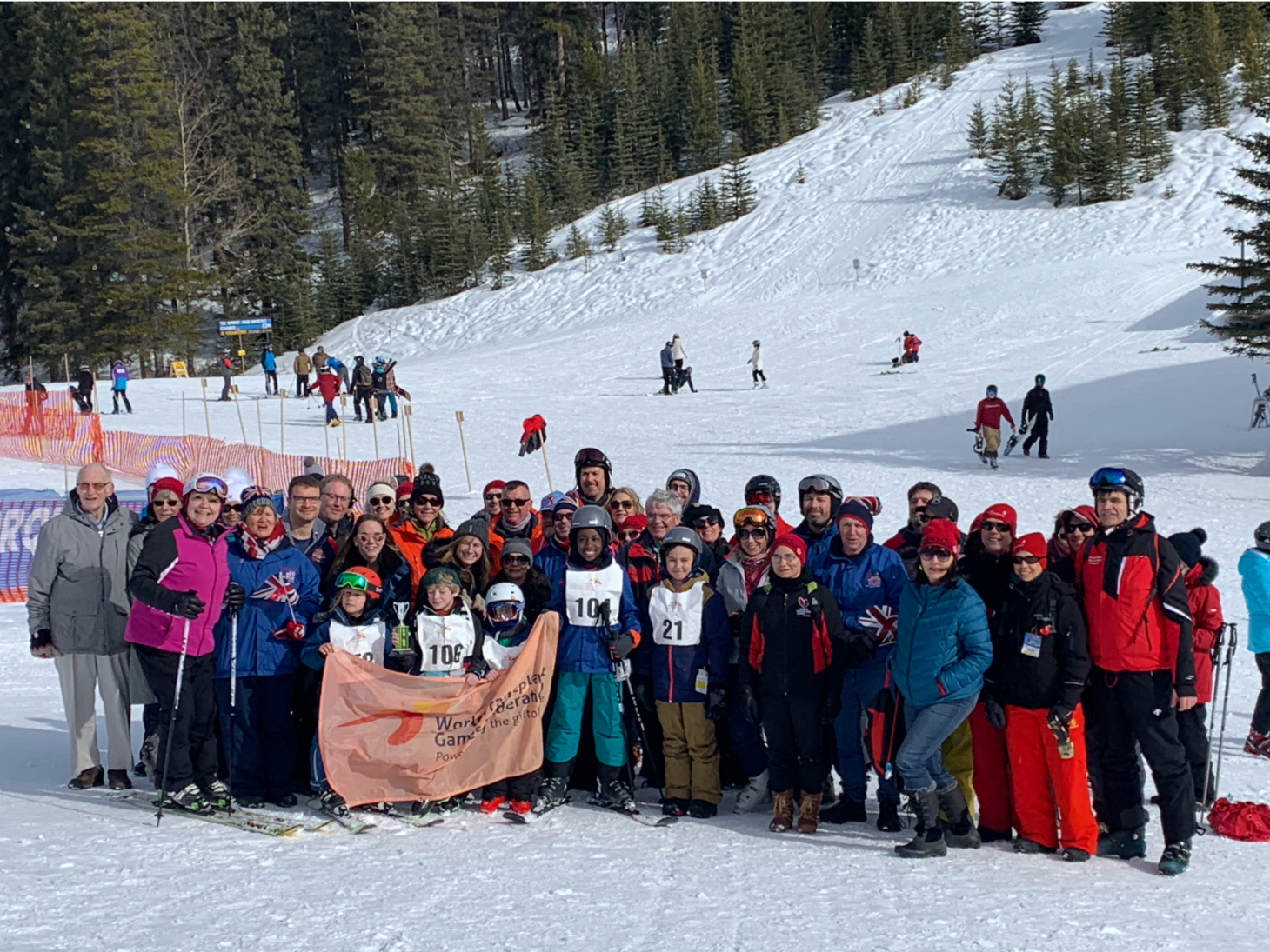 CDTRP and CAN-RESTORE had the privilege of sponsoring the World Transplant Winter Games in Banff Alberta, which took place from February 24th to 29th 2020. The CDTRP joined the Canadian Transplant Association and Astellas in supporting this athletic event. This is only the second time this event has been held outside of Europe and was attended by athletes and support teams representing 17 countries. A total of 107 recipients, 3 donor family members and 10 living donors competed in a myriad of winter sports including skiing, snowboarding, curling and biathlon, showcasing their exceptional talents.
The CDTRP hosted an "educational eats" evening session had presentations by Dr. Leanne Stalker and Robin Deliva (CAN-RESTORE).  Presentations concentrated on the CDTRP methods of patient, family and donor (PFD) engagement and involvement and focused on the value that PFD members bring to the research process. It also highlighted PFD-driven initiatives and aimed to empower the attendees to become interested in research in their own countries, and to motivate them to communicate their priorities from their journey to their research communities.
CAN-RESTORE was presented as a platform and highlighted the role that the PFD community played/has to play in initiatives such as this one moving forward, highlighting the importance of exercise in organ transplant recovery.
The presentations were very well received with engaged questions from the PFD athlete and support team communities. Several international organizations showed interest in our models and reached out with interest in potential future collaborative efforts for their own communities.
We were additionally able to participate in several of the competitive events, including presenting medals to the event winners. Over all this event was an extremely inspiring experience and we look forward to continuing to build this relationship moving forward.
If anyone is interested in learning more about the Transplant Games, we encourage you to click here:  https://wtgf.org