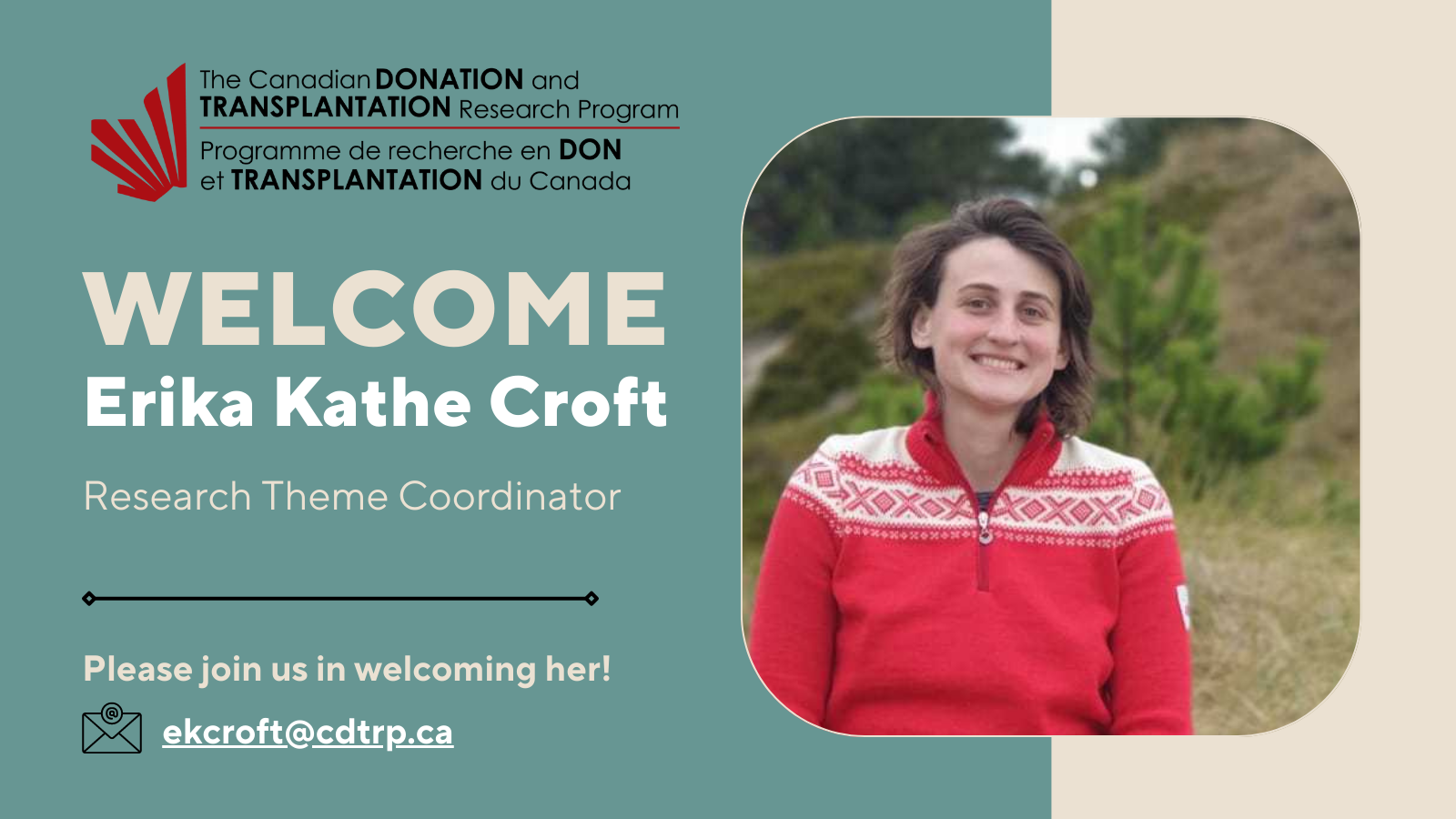 Welcome new CDTRP Research Theme Coordinator: Erika Kathe Croft
The CDTRP is pleased to announce that Erika Kathe Croft is joining the Management Team as the new CDTRP Research Theme Coordinator. We welcome her expertise in the field of research and are excited to work with her on the team!
Erika's bio
Erika Kathe Croft lives and works in Montréal, but plays in Sherbrooke, Québec.
She has a Master's degree in Physiology from Université de Sherbrooke and a honor's bachelor's degree in Biology: Health Concentration and a minor in German studies from Bishop's University.
She started her career assisting a PhD student in isolating maternal and fetal brain exosomes from cord blood. Afterward, she started her master's project that focused on studying the neurodevelopmental implication betamethasone has during the late preterm period. She is now is here with us and excited to be CDTRP's new Research Theme Coordinator.
Some fun facts about Erika:
I partake in yearly bicycle fundraiser events
My inlife DnD alignment is chaotic helpful
I prefer cooking to eating
I'm a big angler, board game enthusiasts and wannabe woodworker
I'm always 5 seconds away from running away into the woods
Please join us in welcoming Erika on the team! You can send her an email at the following address: ekcroft@cdtrp.ca.