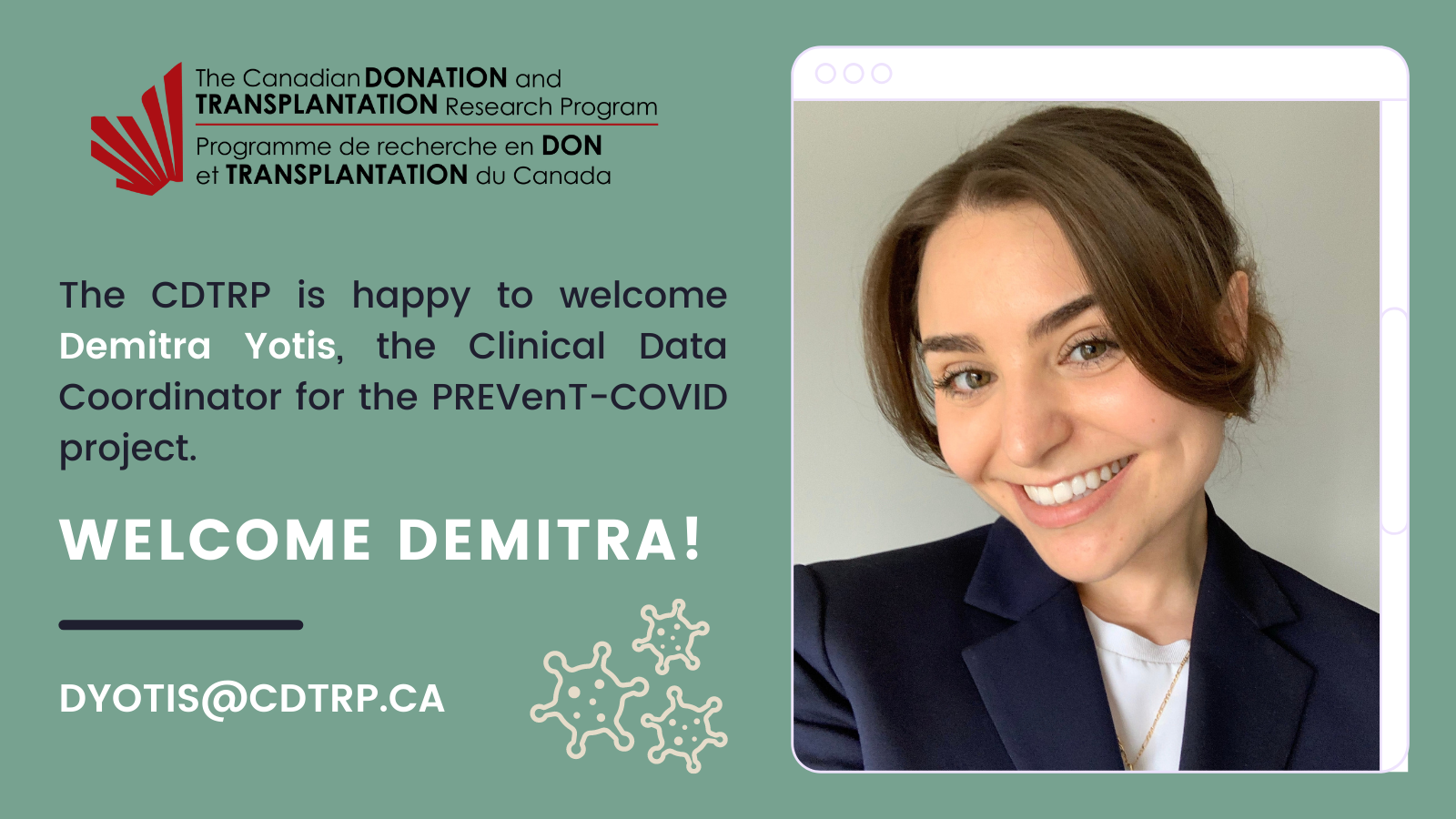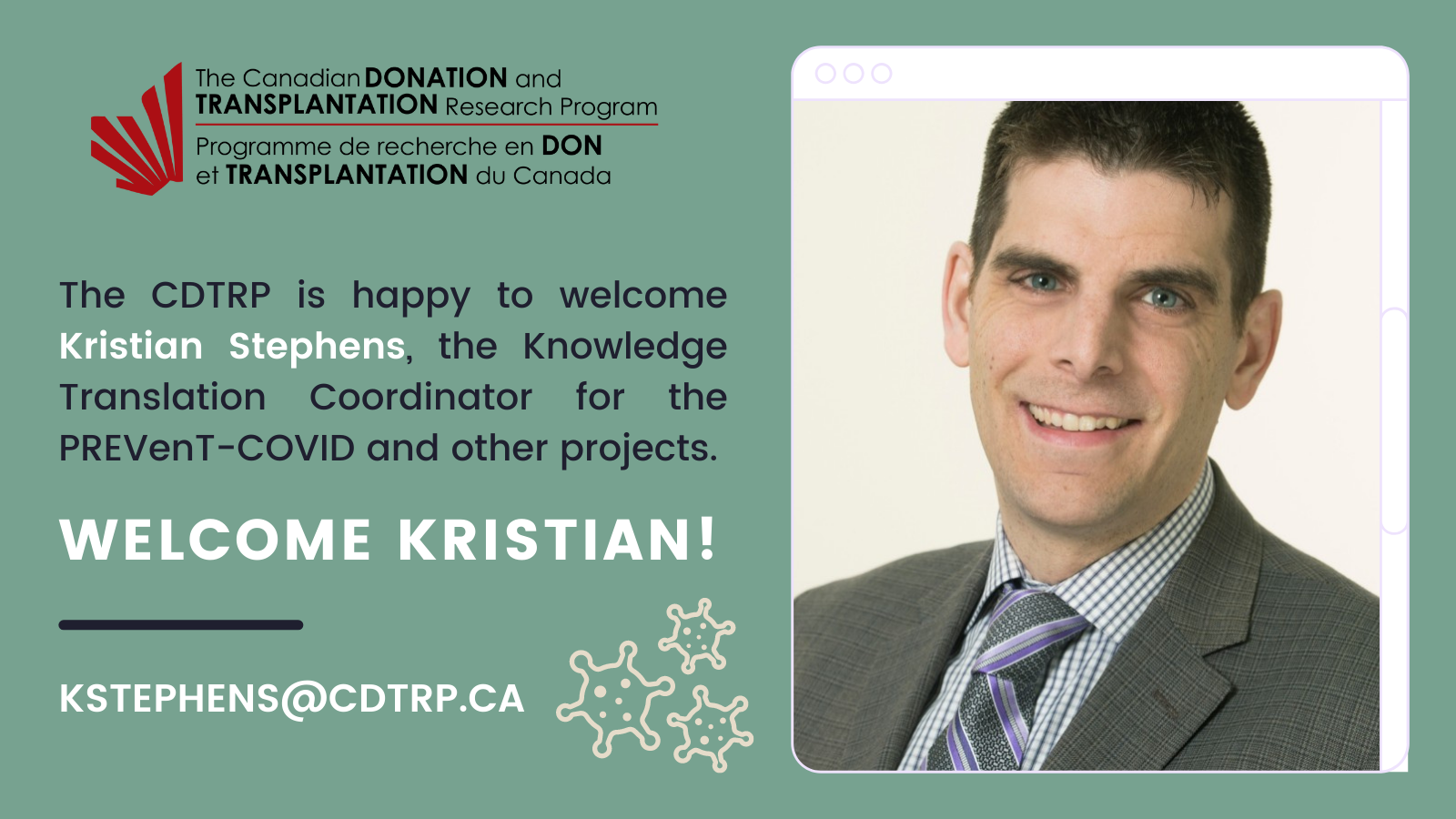 Welcome Demitra and Kristian!
As you may know, the CDTRP is coordinating a national research strategy to better understand COVID-19 vaccination issues in transplant recipients. The strategy aims to determine the immunogenicity and safety of COVID-19 vaccine in adult and pediatric transplant recipients (solid organ and allogeneic hematopoietic stem cell) using a national multi-center approach. The PREVenT-COVID study (PRospective Evaluation of COVID-19 Vaccine in Transplant Recipients: A National Strategy) is funded by the COVID-19 Immunity Task Force.
To support this project, CDTRP is pleased to welcome two new team members, Demitra Yotis (Clinical Data Coordinator) and Kristian Stephens (Knowledge Translation Coordinator).
Demitra is from Toronto, Ontario. She recently completed her MSc in Immunology and Microbiology at Western University studying the differential effects of Kidney Injury Molecule-1 in renal cell carcinoma. You can email her at dyotis@cdtrp.ca.
Some fun facts about Demitra:
She is half Greek and half Maltese.
She lived abroad in England.
She's a "foodie"!
She loves to paint.
She can't keep a plant alive to save her life.
Kristian joins us from Guelph, Ontario. He completed his Master of Science degree in soil science from the University of Manitoba, and has extensive experience in communication and outreach with community groups, government, industry, and researchers. He is a very grateful liver transplant recipient and is currently a volunteer co-editor of the PSC Partners Canada's newsletter. You may reach him at kstephens@cdtrp.ca.
Some fun facts about Kristian:
Both he and his wife (Jennifer) have a dog name Lincoln.
He has worked and lived in three different provinces, having previously worked within the agricultural sector in both industry and provincial government organizations.
WELCOME ON BOARD DEMITRA AND KRISTIAN!