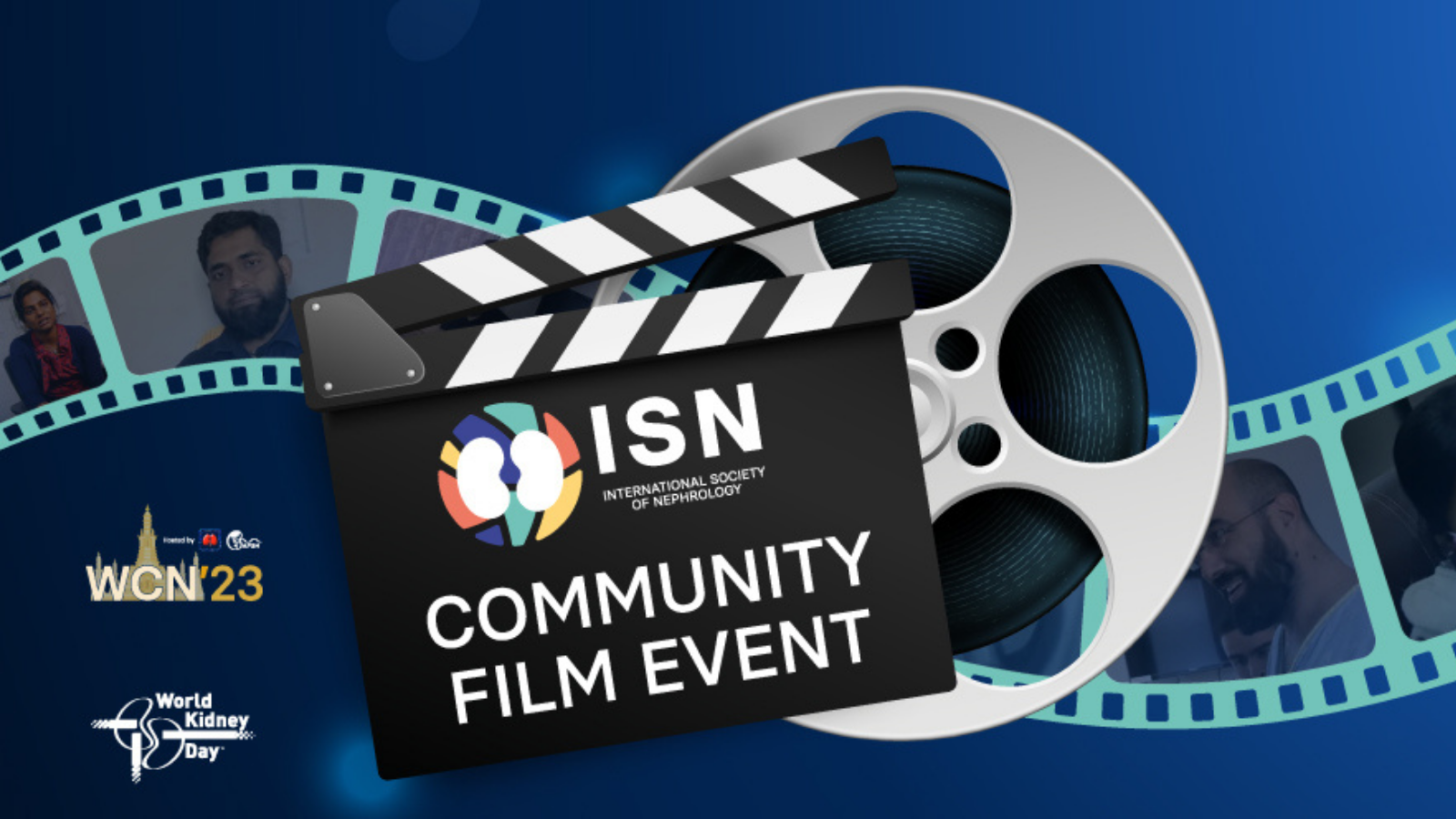 Vote Now for the 2023 ISN Community Best Film!
The International Society of Nephrology (ISN) Community Best Film competition is an exciting event celebrating kidney stories from all around the world. After receiving countless submissions from talented filmmakers, the Film Event Jury has selected seven finalists to compete for the coveted title of 2023 ISN Film Community Best Film. As a member of the community, YOU now have the opportunity to cast your vote for your favorite film and help choose the winner. The competition's top vote-getter on March 9 will receive a special recognition, while voting continues throughout the rest of March to elect the ultimate Best Film winner at the upcoming WCN'23 event. This is a great chance to witness some of the most imaginative and creative films coming from the ISN community in 2023.
You have until April 1st to vote for the best video by filling up the survey below!
Dr. Ruth Sapir-Pichhadze: "Research Provides Hope to Transplant Patients"
In our film, Research Provides HOPE for Transplant Patients, that was produced in 2022 to 2023, patient partners of the Genome Canada Transplant Consortium, Teresa Atkinson and Mary Beaucage, share their transplant story from wait listing, through transplantation, rejection, graft failure, and re-transplantation. Their stories illustrates the struggles experienced by patients pre-transplant when seeking access to compatible donors, as well as challenges encountered post-transplant when experiencing rejection and/or adverse effects of therapies. The movie highlights patients' hope that improved donor and recipient compatibility, made possible by precision medicine tools, will optimize experiences and outcomes following kidney transplantation.