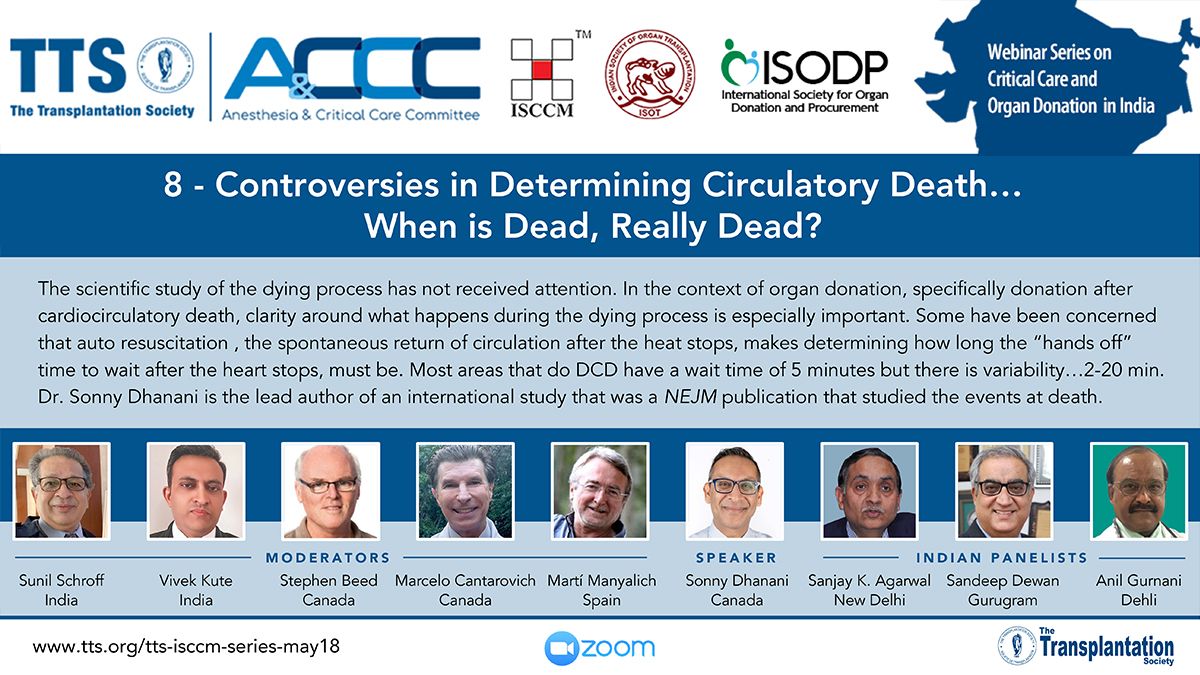 TTS Webinar May 18: Controversies in determining death… When is dead, really dead?
The scientific study of the dying process has not received attention. In the context of organ donation, specifically donation after cardiocirculatory death, clarity around what happens during the dying process is especially important. Some have been concerned that auto resuscitation , the spontaneous return of circulation after the heat stops, makes determining how long the "hands off" time to wait after the heart stops, must be. Most areas that do DCD have a wait time of 5 minutes but there is variability…2-20 min. Dr. Sonny Dhanani is the lead author of an international study that was a NEJM publication that studied the events at death.
When: Wednesday, May 18, 2022
Time: 10 – 11 am EDT
Where : Online
When Is Dead Really Dead?
The Death Prediction and Physiology after Removal of Therapy Study (DePPaRT Study)
The DePPaRT Study led by Dr. Sonny Dhanani of the CHEO Research Institute, and published in the January 28, 2021 issue of the New England Journal of Medicine, documents the physiology of the dying process. Working closely with the Canadian Donation and Transplantation Research Program, the research team asked over 600 families to allow their loved ones in the ICU to have their vital signs monitored during the dying process. This is the largest international study of its kind.ions from the Ottawa Hospital Research Institute.