2022 National Day for Truth and Reconciliation
Each year, September 30 marks the National Day for Truth and Reconciliation.
The day honours the children who never returned home and Survivors of residential schools, as well as their families and communities. Public commemoration of the tragic and painful history and ongoing impacts of residential schools is a vital component of the reconciliation process.
The host institution of the CDTRP, the University of Alberta, acknowledges that is located on Treaty 6 territory, a traditional gathering place for diverse Indigenous peoples including the Cree, Blackfoot, Métis, Nakota Sioux, Iroquois, Dene, Ojibway/Saulteaux/Anishinaabe, Inuit, and many others whose histories, languages, and cultures continue to influence our vibrant community.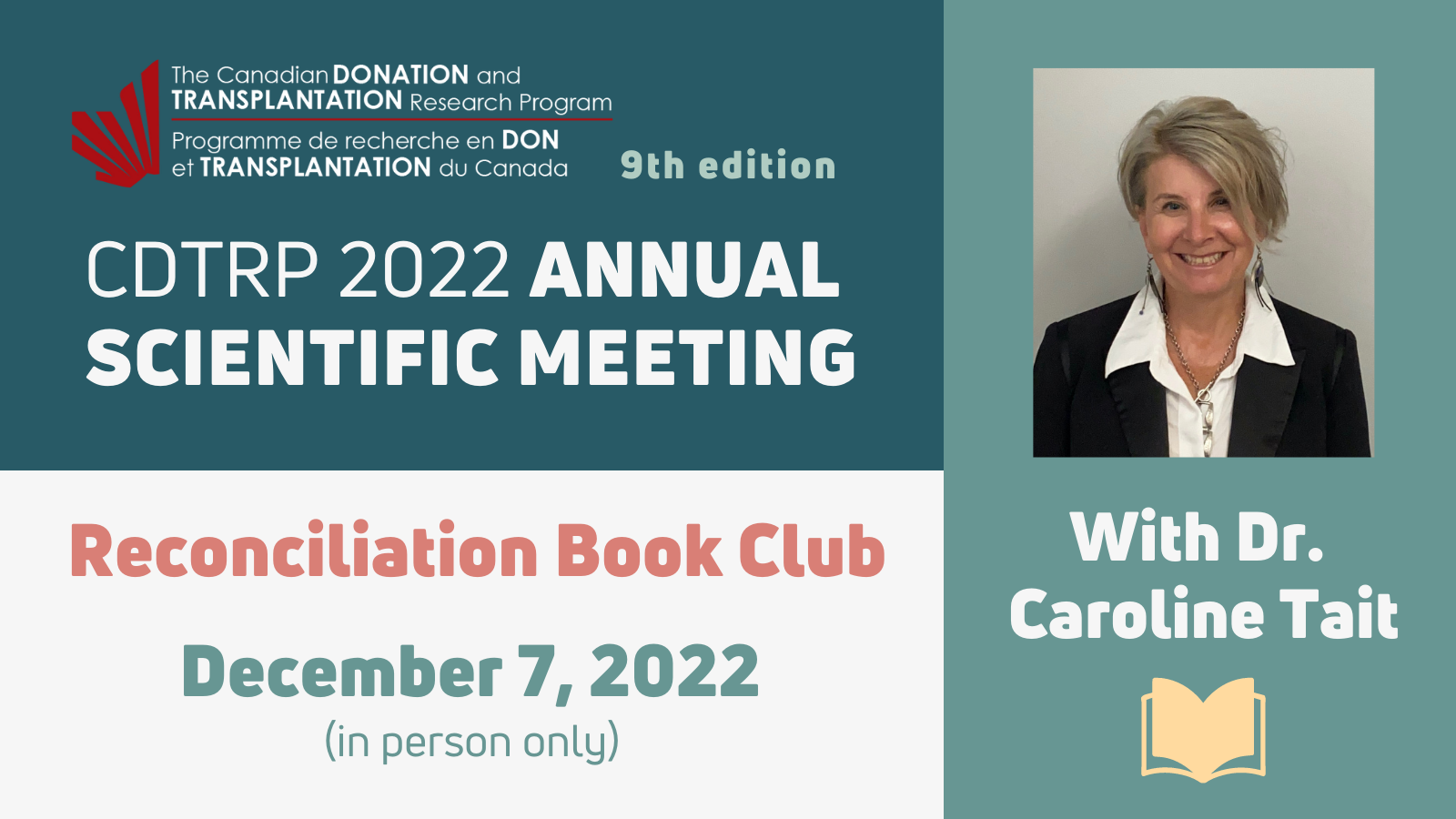 Reconciliation Book Club at the CDTRP Annual Scientific Meeting
The First Nations and Métis Organ Donation and Transplantation Network introduces its first book club. Participants will be asked to read the novel Five Little Indians by Michelle Good and attend a discussion gathering hosted by Dr. Caroline Tait, research lead of the Network. The book club is hoping to attract medical professionals who work in organ donation and transplantation, specifically liver transplant. The purpose of the book club is to provide a safe space for discussion about inter-generational colonial impacts upon Indigenous peoples, specifically the impact of residential schools, and how processes of colonialism directly contribute to health and social inequities experienced by Indigenous peoples today. The goal of this initial Book Club is to draw upon Indigenous fiction to create a safe and productive space to discuss complex health issues impacting First Nations, Métis, and Inuit peoples.
When? Wednesday, December 7
Where? In person only (Kelowna, BC)
How? Select the "Book Club" activity when registering to the CDTRP Annual Scientific Meeting
About Five Little Indians by Michelle Good
"Taken from their families when they are very small and sent to a remote, church-run residential school, Kenny, Lucy, Clara, Howie and Maisie are barely out of childhood when they are finally released after years of detention.
Alone and without any skills, support or families, the teens find their way to the seedy and foreign world of Downtown Eastside Vancouver, where they cling together, striving to find a place of safety and belonging in a world that doesn't want them. The paths of the five friends cross and crisscross over the decades as they struggle to overcome, or at least forget, the trauma they endured during their years at the Mission.
Fuelled by rage and furious with God, Clara finds her way into the dangerous, highly charged world of the American Indian Movement. Maisie internalizes her pain and continually places herself in dangerous situations. Famous for his daring escapes from the school, Kenny can't stop running and moves restlessly from job to job—through fishing grounds, orchards and logging camps—trying to outrun his memories and his addiction. Lucy finds peace in motherhood and nurtures a secret compulsive disorder as she waits for Kenny to return to the life they once hoped to share together. After almost beating one of his tormentors to death, Howie serves time in prison, then tries once again to re-enter society and begin life anew."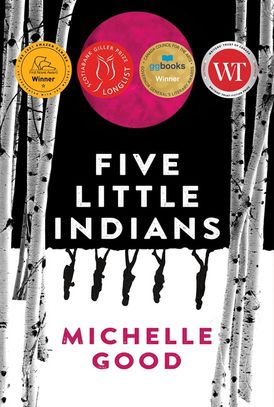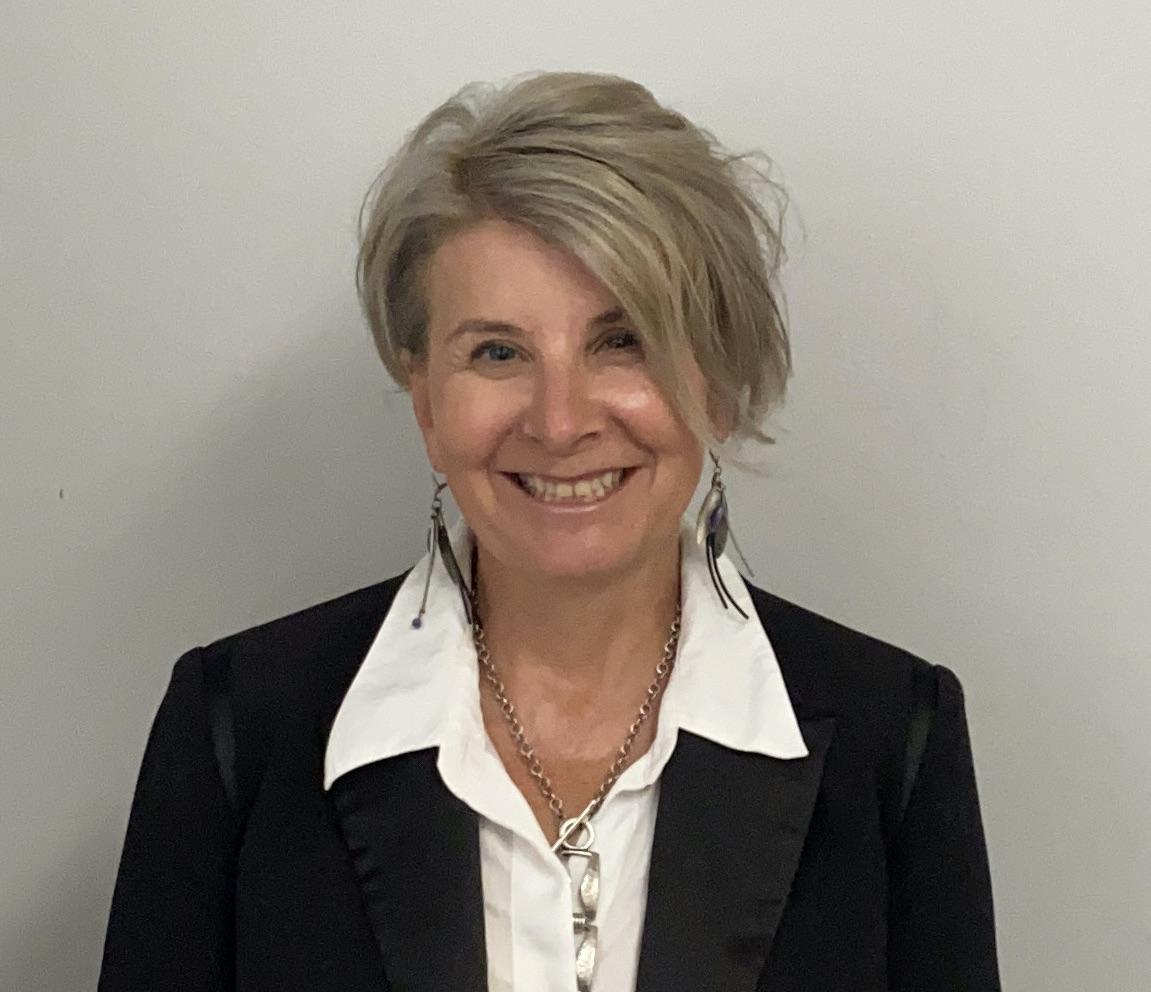 About Dr. Caroline Tait
Caroline Tait holds a PhD in medical anthropology from McGill University and is a professor in the Department of Psychiatry, University of Saskatchewan. Dr. Tait is a member of the Métis Nation-Saskatchewan and grew up in a small Métis community in central Saskatchewan. With Dr. Michael Moser, Dr. Tait established the Saskatchewan First Nation and Métis Organ Donation and Transplantation Network made up of Knowledge Keepers, persons with lived experience, researchers, physicians, and students.