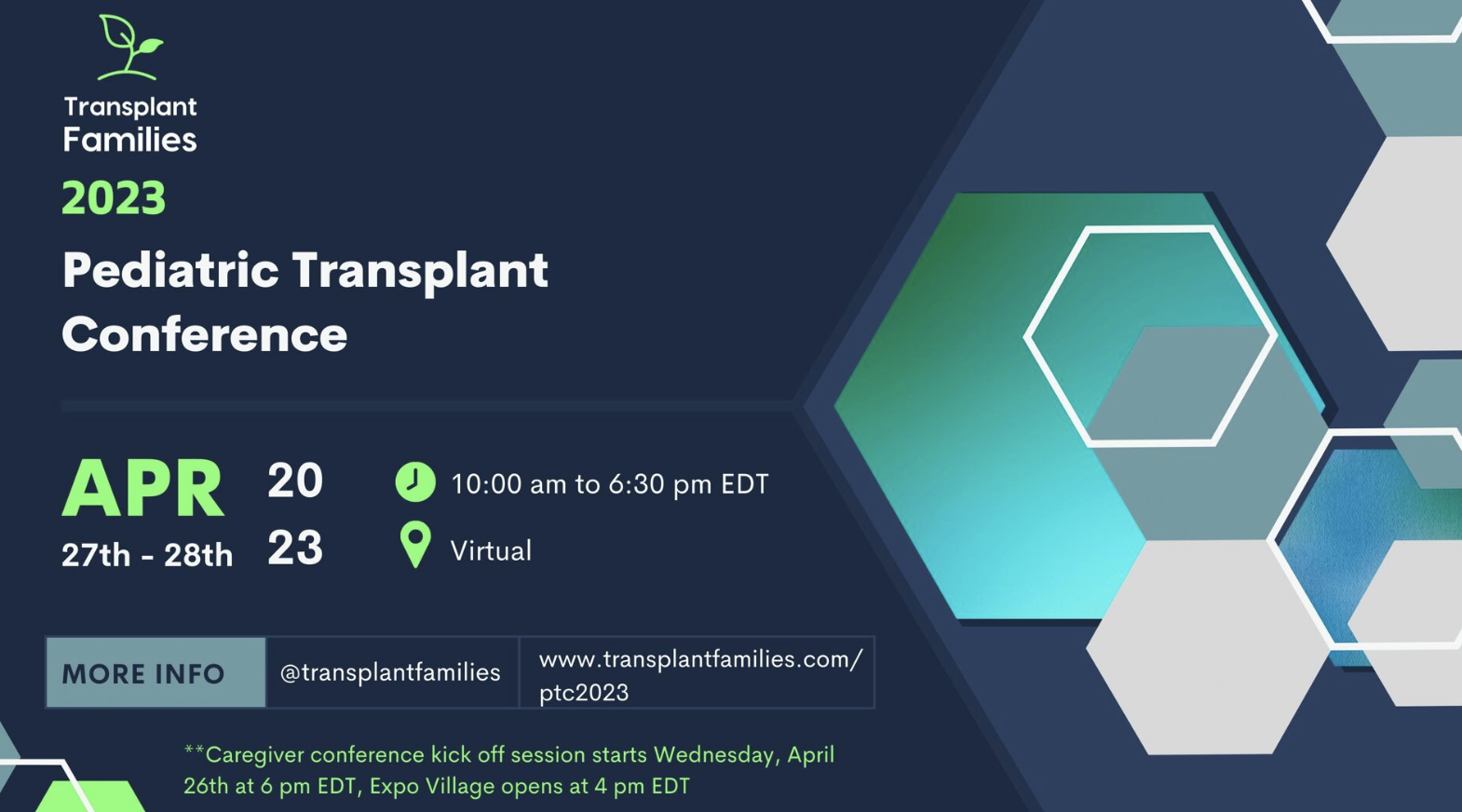 Transplant Families Pediatric Transplant Conference: April 27-28, 2023
Mark your calendar for April 27-28, 2023, for the Transplant Families Pediatric Transplant Conference. This conference is a great opportunity to learn from expert clinicians and community members about cutting-edge technology in pediatric transplant. Even if you can't attend the live sessions, you can still catch up on the recordings at your convenience.
The conference also features The Alliance, a group of pediatric transplant nonprofits dedicated to building communities for caregivers and children. Visit the Expo Booths to learn more about their important work.
At its core, the conference is focused on supporting families through their unique transplant journeys. By tailoring the conference to address the challenges specific to each age and stage, attendees will gain valuable insights and connections to help support their child's lifelong wellbeing. Don't miss this opportunity to join other families and caregivers for an informative and community-focused event.
Date: April 27-28, 2023

Time: 10:00 am to 6:30 pm EDT

Location: Online via Zoom
About Transplant Families
Transplant Families is a nonprofit organization based in the United States dedicated to helping families who have children with solid organ or bone marrow transplants. Their mission is to offer inspiration, support, and education to unite families throughout the journey, from pre-transplant all the way through to post-transplant life. We believe that with the right resources and support, families can find the most of life before, during, and after transplant.