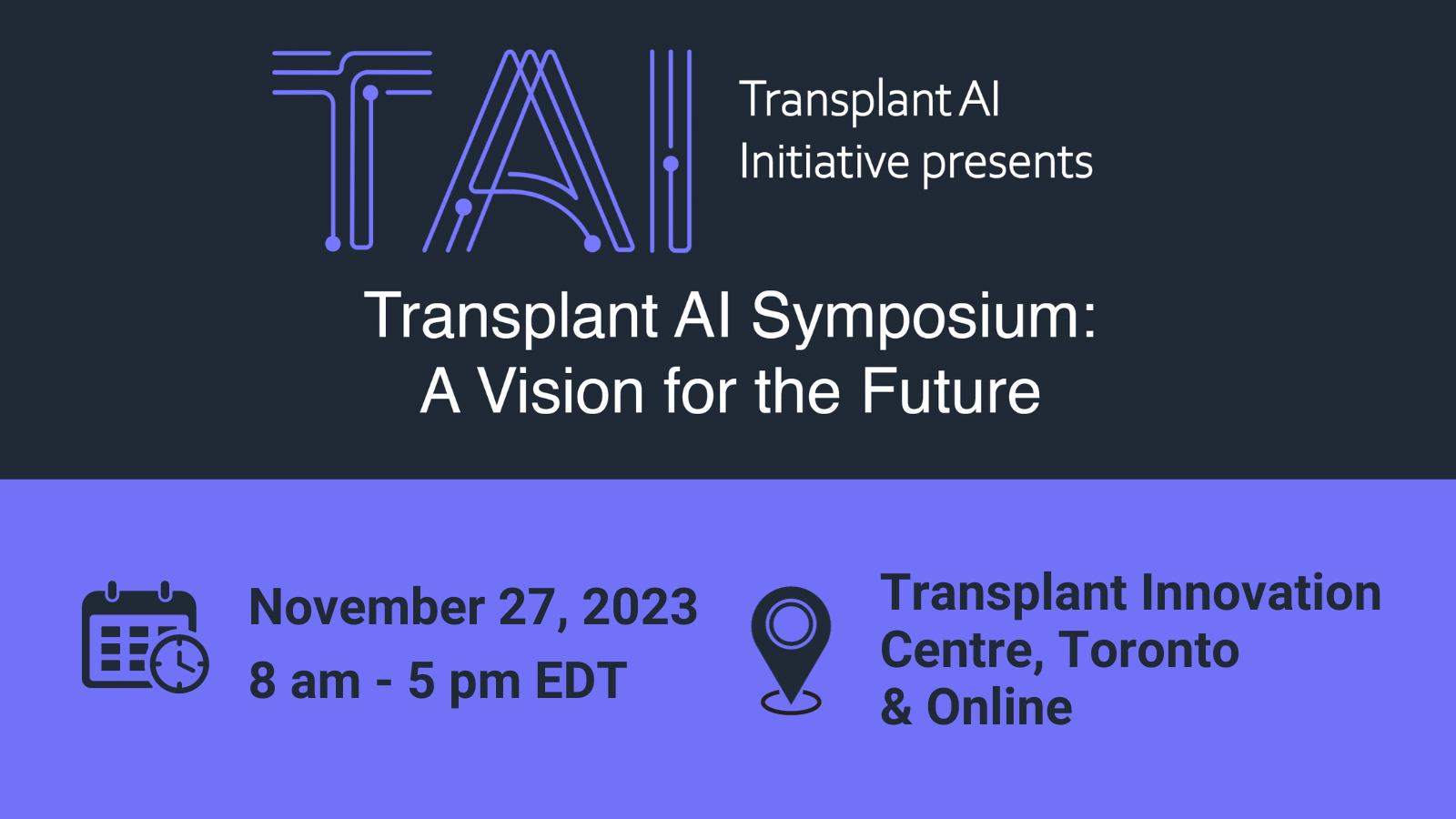 Save the date! Transplant AI Symposium: "Transplant AI: A Vision for the Future" – November 27, 2023
The Transplant AI Initiative, is pleased to announce that their symposium entitled "Transplant AI: A Vision for the Future" will be taking place on November 27th, 2023 at the Transplant Innovation Centre in Toronto and online.
The Transplant AI symposium will serve as a platform for discussing the latest developments in machine learning (ML) tool development and implementation in the field of transplantation. There is huge potential to personalize the care we deliver to our transplant patients so that they enjoy the best possible quality and quantity of life after transplantation. The day will be composed of talks from established individuals in the field, both local and international, as well as research presentations by some of our exceptional trainees.
Date: Monday, November 27, 2023

Location: Transplant Innovation Centre, 585 University Ave, Toronto (MaRS West Tower, Conference Room 9006)
To access the agenda, register for the symposium, and find additional details, please visit the website below.