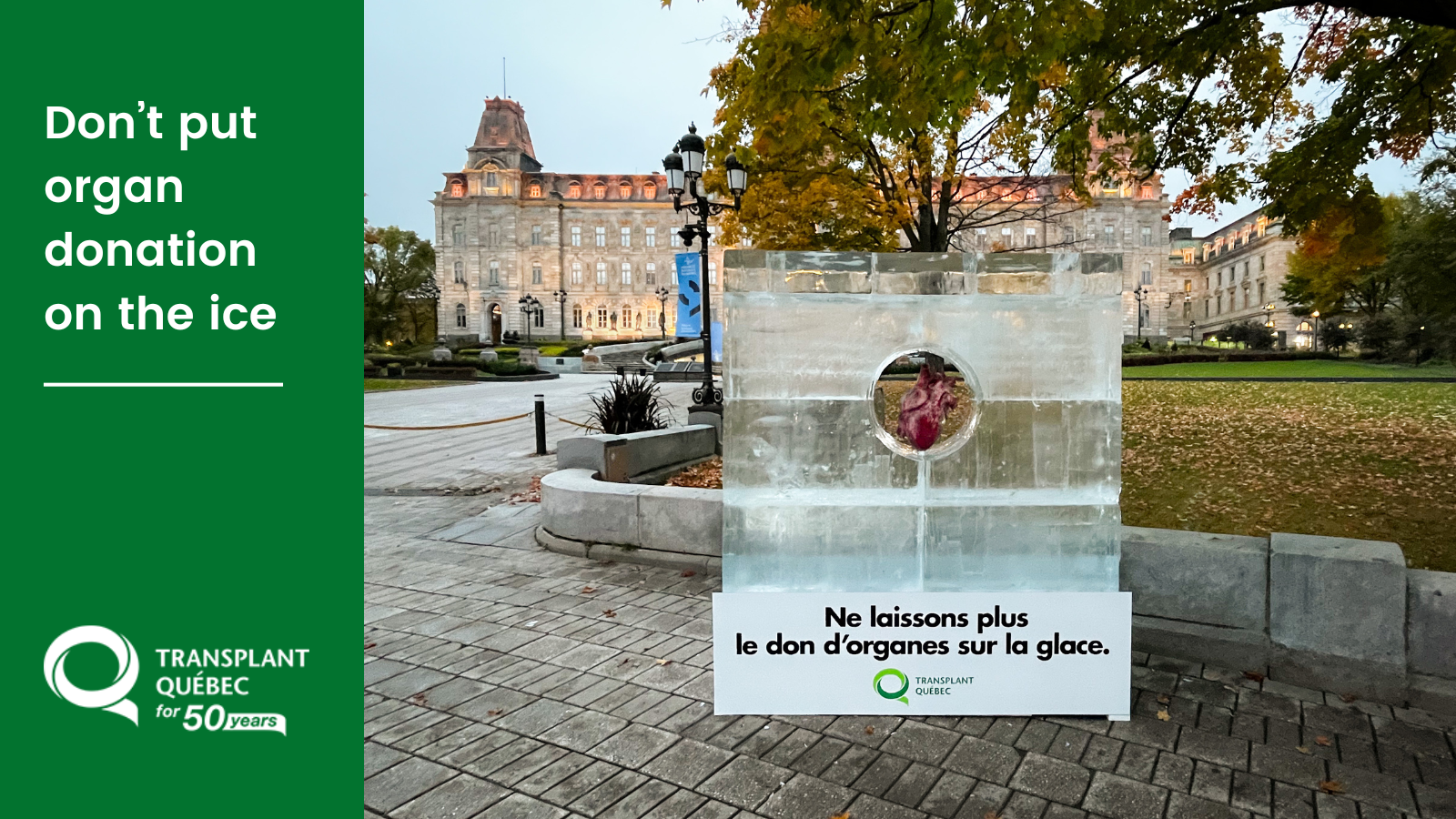 Don't put organ donation on the ice: Transplant Québec calls for reform to save more lives
To mark World Organ Donor Day, Transplant Québec launched a public action on October 17, 2023 to draw attention to the importance of adopting a specific and comprehensive legislative framework to optimize organ donation in Québec. An oversized silicone heart, placed at the center of a 2.4-metre-high ice wall, has been displayed in front of the Assemblée nationale, to raise public awareness of the importance of organ donation.
On the same day, the Quebec National Assembly adopted a unanimous motion on organ donation, followed by a press conference attended by all political parties. This is yet another step in the right direction to encourage the Quebec population and politiciens in the discussions to optimize the donation and transplantation ecosystem. Firstly through a collaborative approach with families and care teams, and secondly by taking an assertive, unifying and concerted stance.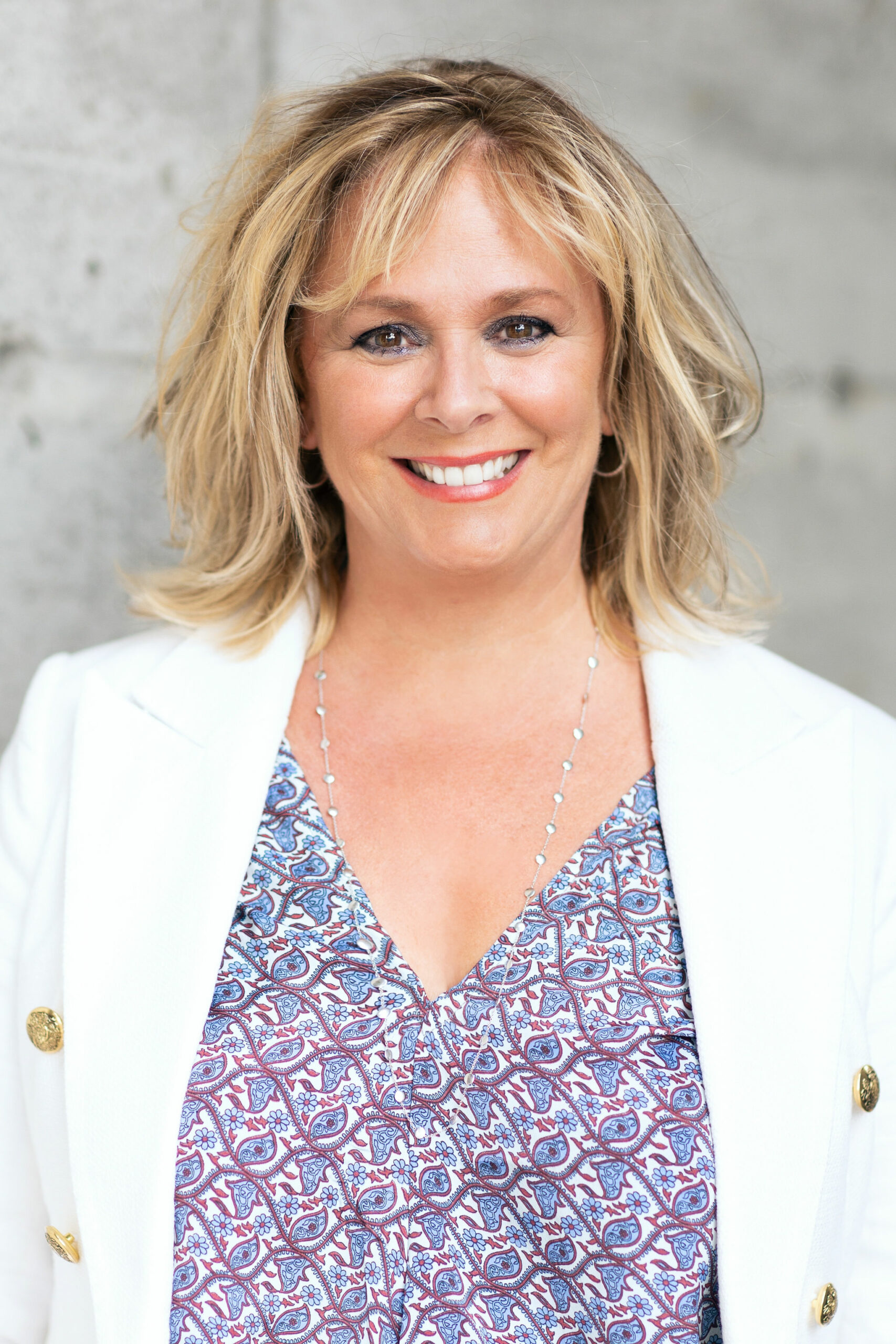 "While raising public awareness will be necessary alongside the integration of coherent reforms, Transplant Québec, in light of the various discussions that have taken place over the last few months with government authorities, is confident that parliamentarians will be able to undertake this discussion quickly and with great seriousness,"
– Martine Bouchard, Executive Director, Transplant Québec 
The Forum's recommendations at the forefront of the Québec reform
In 2021, Transplant Québec and the Canadian Donation and Transplantation Research Program (CDTRP) co-hosted The International Donation and Transplantation Legislative and Policy Forum (the Forum). The Forum assembled 61 international experts in donation and transplantation, including patient, family, and donor partners, to provide guidance on the structure of an ideal organ and tissue donation and transplantation (OTDT) system.
Seven working groups– called "Domain" – were responsible for generating the topics that merit recommendations, gathering and summarizing relevant evidence related to these topics, and creating recommendations. The recommendations link evidence and ethical concepts to legislative and policy reform and are applicable to jurisdictions developing or reforming their OTDT system.
The CDTRP team along with Transplant Québec completed so far three information Fact Sheets:
The Mandatory Referral fact sheet helped Alberta government policy makers better understand this topic as they review, debate, and process Bill 205. Portions of this fact sheet were stated as part the Bill's debate by Members of the Alberta Legislative Assembly on May 2, 2022.
About Transplant Québec

Transplant Québec has a mandate from the Minister of Health and Social Services to save lives and improve the health of persons in need of a transplant by coordinating the organ donation process, ensuring the equitable allocation of organs, supporting best clinical practices through consensus building and the mobilization of its partners, and promoting organ donation in the society at large. Transplant Québec therefore works to ensure that the greatest possible number of Quebecers waiting for an organ can benefit from a transplant in as timely a fashion as practicable.