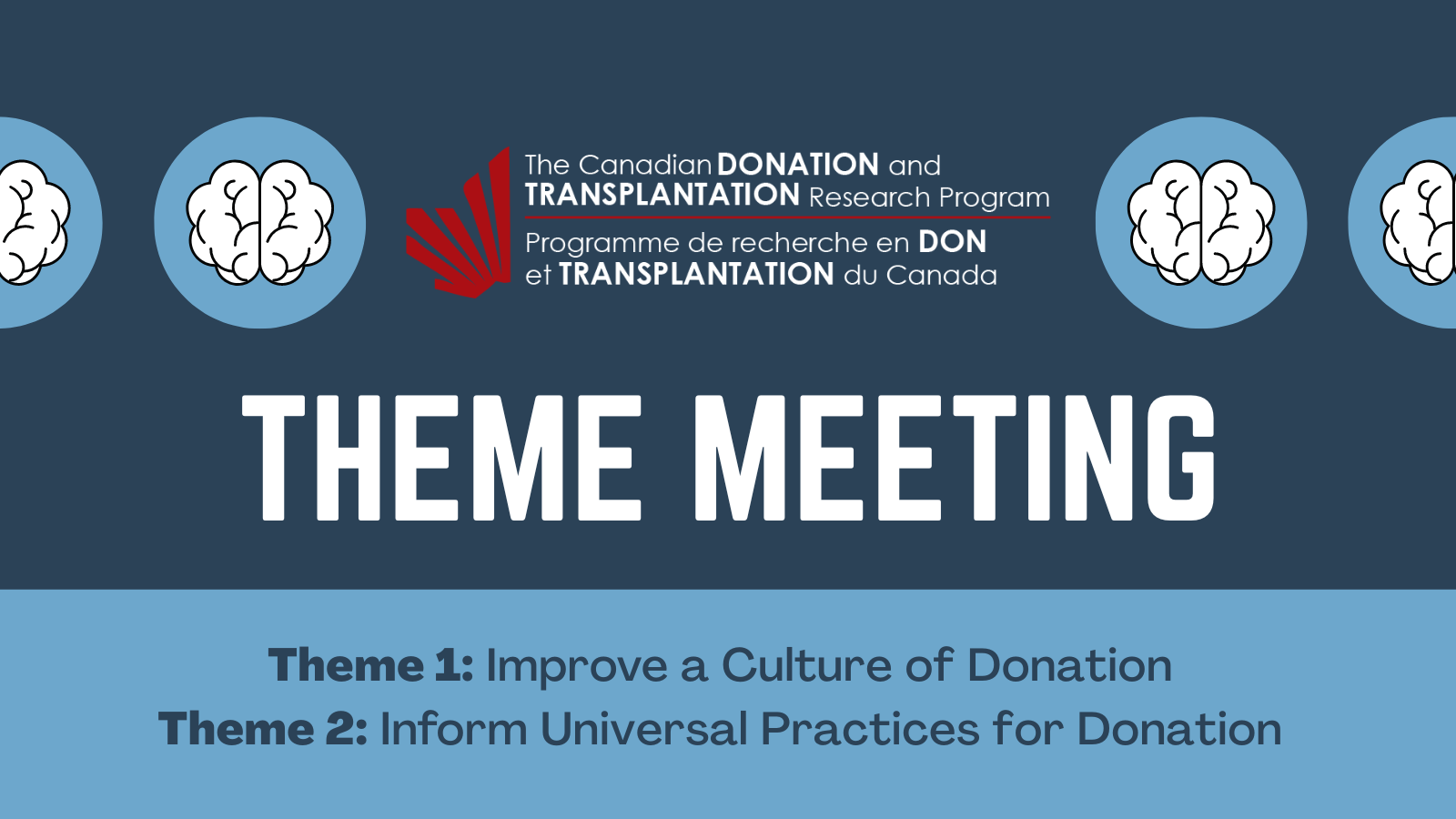 Themes 1 & 2 – November 3 Meeting: Dr. Sam Shemie
Each of the five CDTRP Research Themes holds regular meetings to discuss new ideas, present the latest research results, and make new connections. CDTRP Theme meetings are open to all CDTRP members (including trainees and PFD partners). If you would like to attend or present at an upcoming Theme meeting please email Research Manager Demitra Yotis at dyotis@cdtrp.ca.
Theme 1 – Improve a Culture of Donation & Theme 2 – Inform Universal Practices for Donation
Thursday, November 3, 2022
12 pm ET
Agenda:
Welcome and CDTRP Updates
Dr. Sam Shemie will be presenting the CBS guideline: "A Brain-Based Definition of Death and Criteria for its Determination After Arrest of Circulation or Neurologic Function in Canada: A Clinical Practice Guideline"
Discussion
About Dr. Sam Shemie
Dr. Shemie's area of interest is organ replacement during critical illness. He is a pediatric critical care physician, ECMO specialist and trauma team leader at the Montreal Children's Hospital, McGill University Health Centre. He is a Professor of Pediatrics at the Montreal Children's Hospital, McGill University and honourary staff in the Department of Critical Care Medicine, Hospital for Sick Children, University of Toronto. He is medical advisor, deceased organ donation, with Canadian Blood Services. His academic focus is advancing the science and practice of deceased organ donation. His research interests include the clinical and policy impact of organ failure support technologies, the development and implementation of national ICU-based leading practices in organ donation and research at the intersection of end-of-life care, death determination and deceased donation.