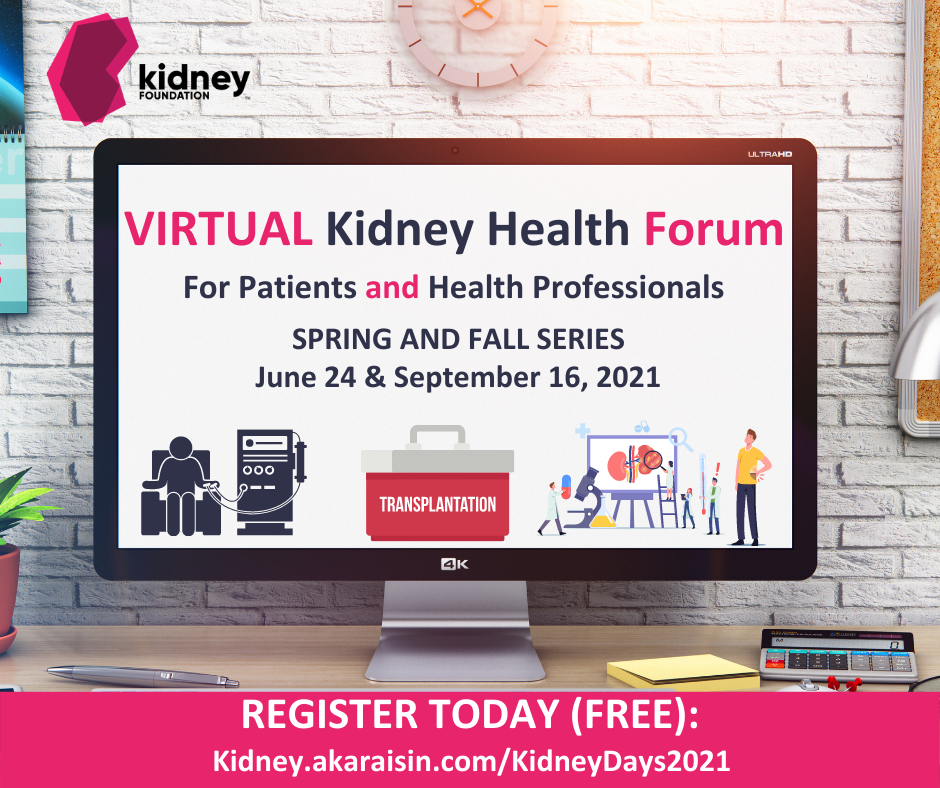 The Kidney Foundation's Kidney Health & Organ Donation Patient Forum
The Kidney Foundation's patient-centred educational forum brings together patients and their support networks, researchers, healthcare professions, and the public to discuss kidney and transplant patients' lived experiences.
Through a combination of personal patient storytelling and presentations by leading experts, The forum is a great opportunity for you to connect with others in the kidney and transplant community and ask questions in a safe and inclusive space.
The goal is to empower patients and their support networks to be informed, confident, and in control of their health journey.
The Forum will be held on June 24 & September 16, 2021.