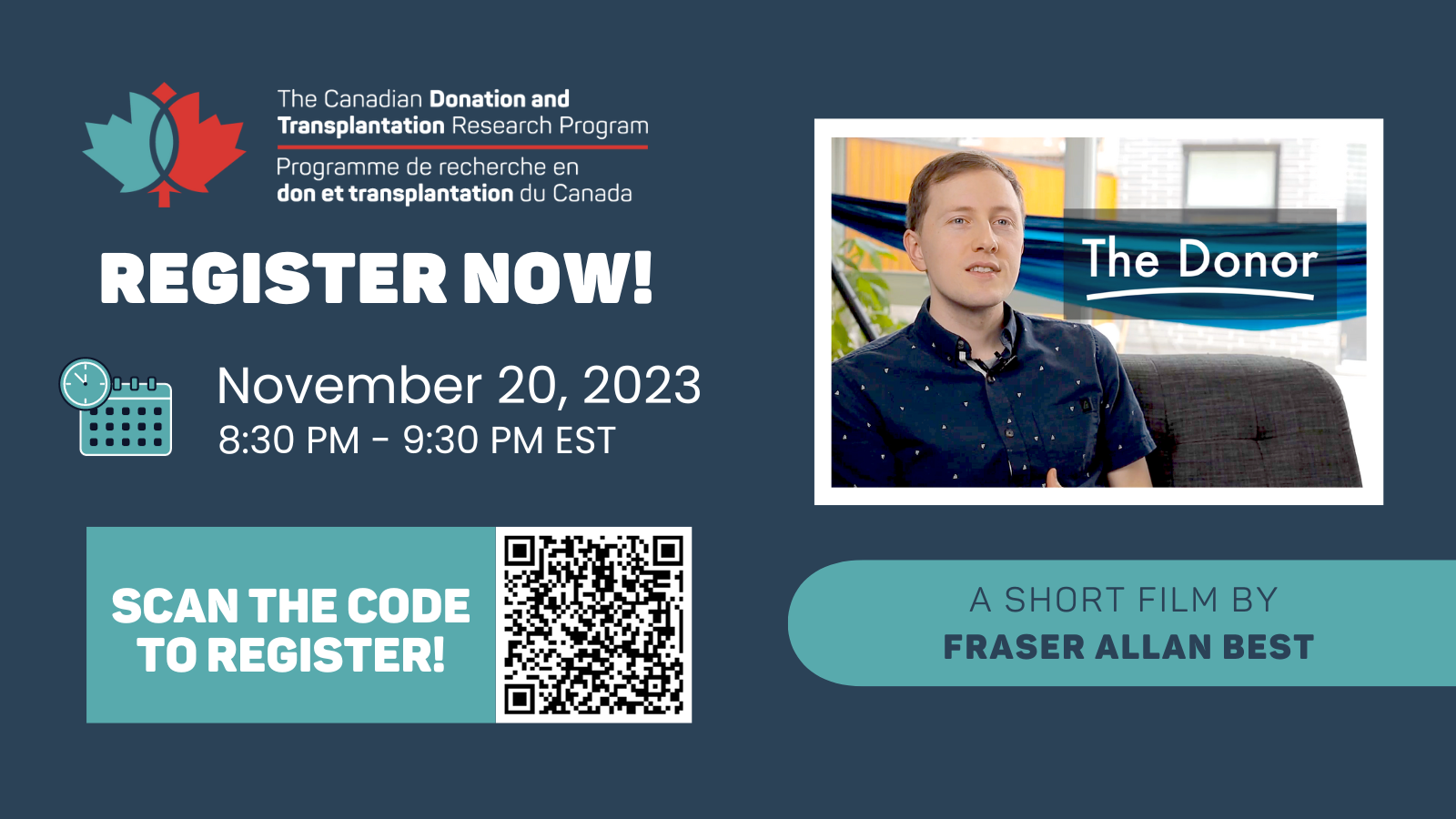 Do not miss the Premiere Screening of Fraser Allan Best's Film, The Donor on November 20, 2023!
The Canadian Donation and Transplantation Research Program (CDTRP) is proud to host the premiere screening of Fraser Allan Best's film, The Donor. This short film explores the donor-recipient relationship based on Fraser's experience of living-liver transplantation in 2020. It also explores the shared experience of living donation, its uncertainties, shifts in identity, and the radical vulnerabilities for both donor and recipients.
Following the screening, we invite you to join us for a Q&A session with Fraser Allan Best himself, and moderated by Dr. Suze Berkhout and Chloe Wong-Mersereau from the University Health Network. This is your chance to delve even deeper into the film's themes, gain insights into Fraser's personal journey, and ask any questions you may have. It's a great opportunity to connect with the storyteller behind this powerful film.
Date: Monday, November 20, 2023
Time: 8:30 pm – 9:30 pm EST
Location: Zoom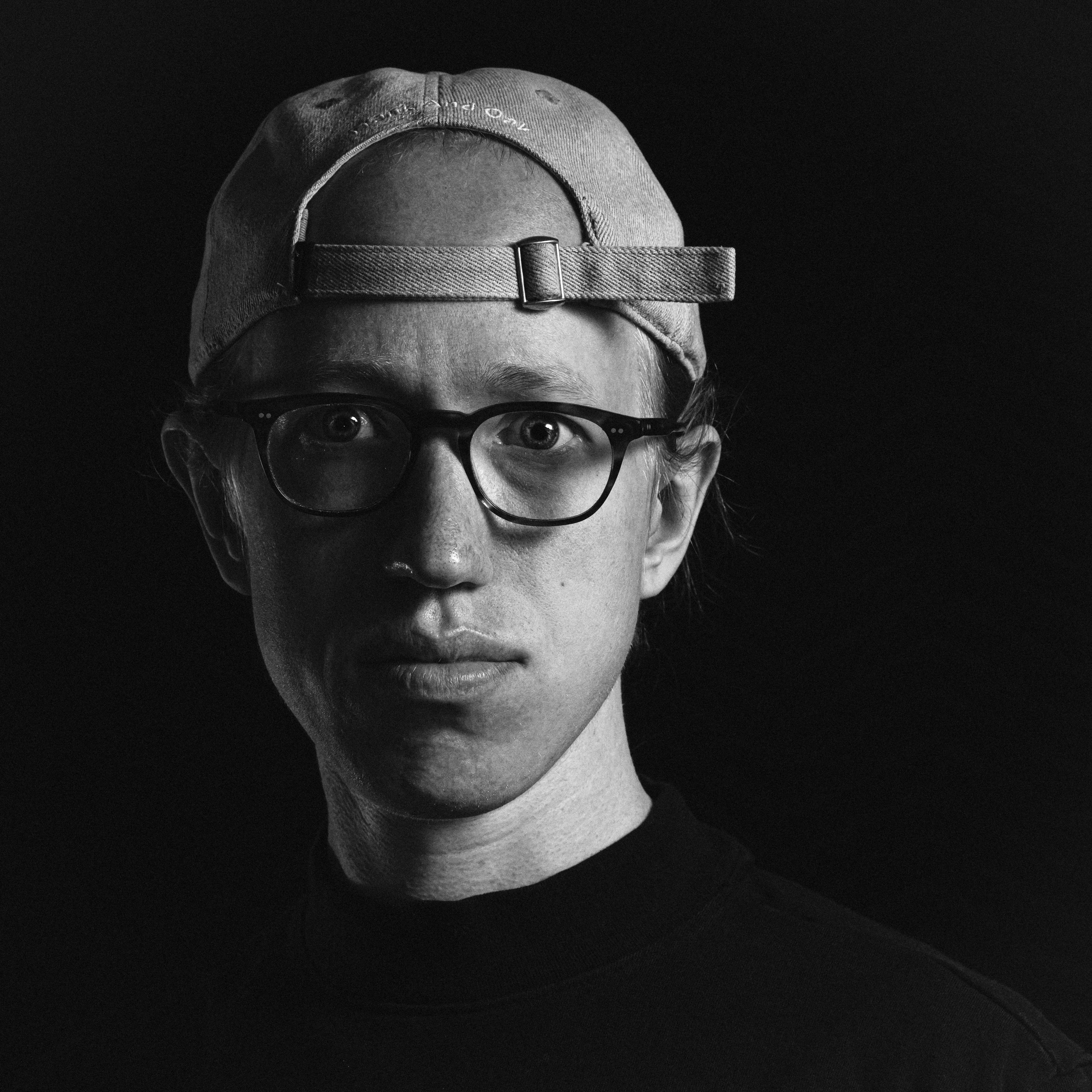 About Fraser Allan Best
Fraser Allan Best is a Toronto based photographer and filmmaker, with a background in television news. After leaving a career as a Capitol Hill correspondent in Washington to attend to his health, Best received a live liver transplant in 2020. Since then, he's been focused on using documentary filmmaking to tell stories about transplant, including a full length documentary film about his own transplant journey, currently in production.