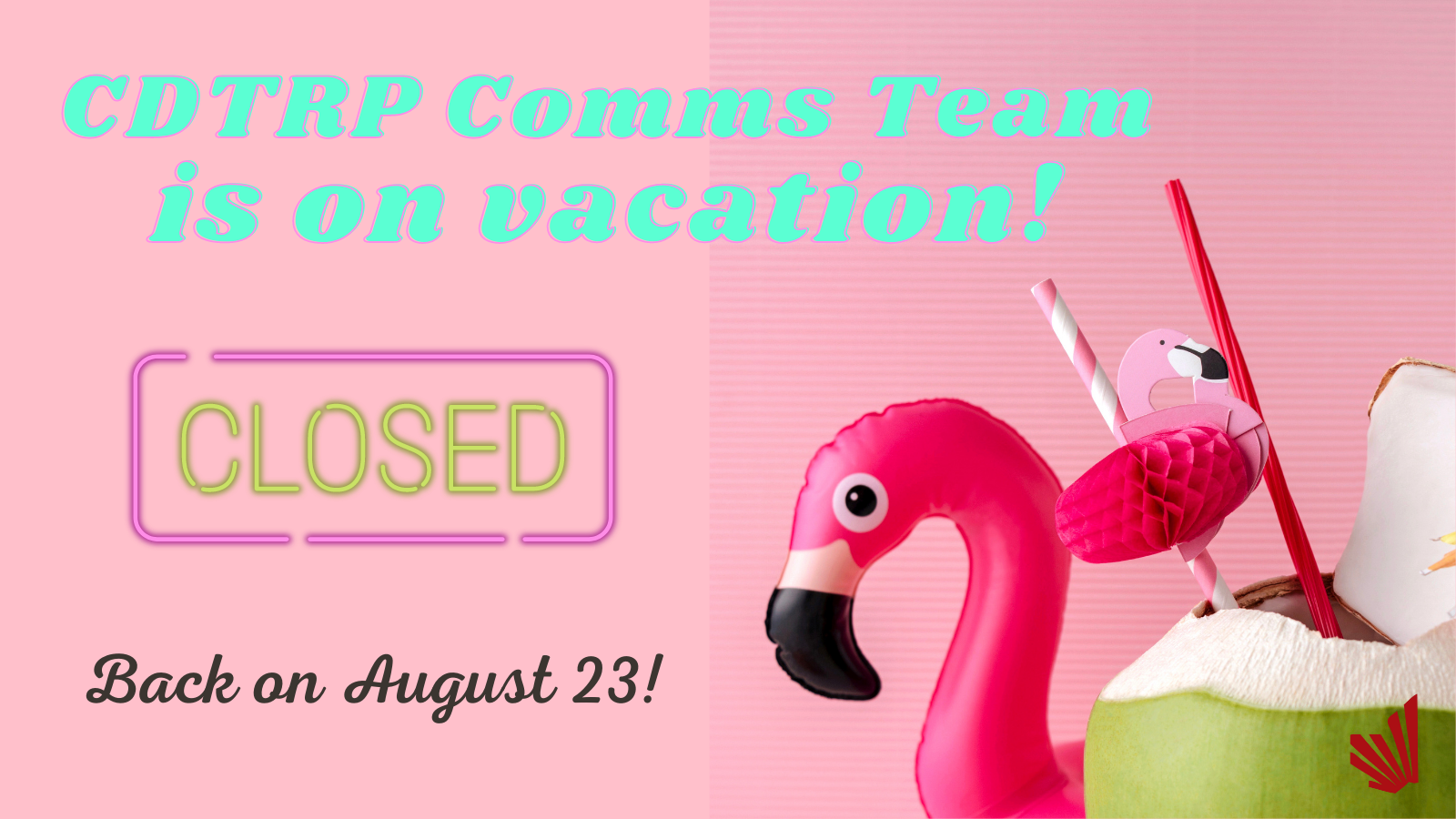 The CDTRP Comms Team is on vacation!
The CDTRP comms team is looking forward to a break this summer! We (and the newsletter) will be going on hiatus for 2 weeks, coming back on August 23. We will be ready to tackle a fall packed full of exciting events, including the International Donation and Transplantation Legislative and Policy Forum, the Patient, Family and Donor Research Forum, and the CDTRP Annual Scientific Meeting.
We hope all members of our community also take some time this summer to recharge. In the meantime, any questions regarding CDTRP supports for grant applications can be directed to Research Manager Katie Bain (katie.bain@cdtrp.ca).