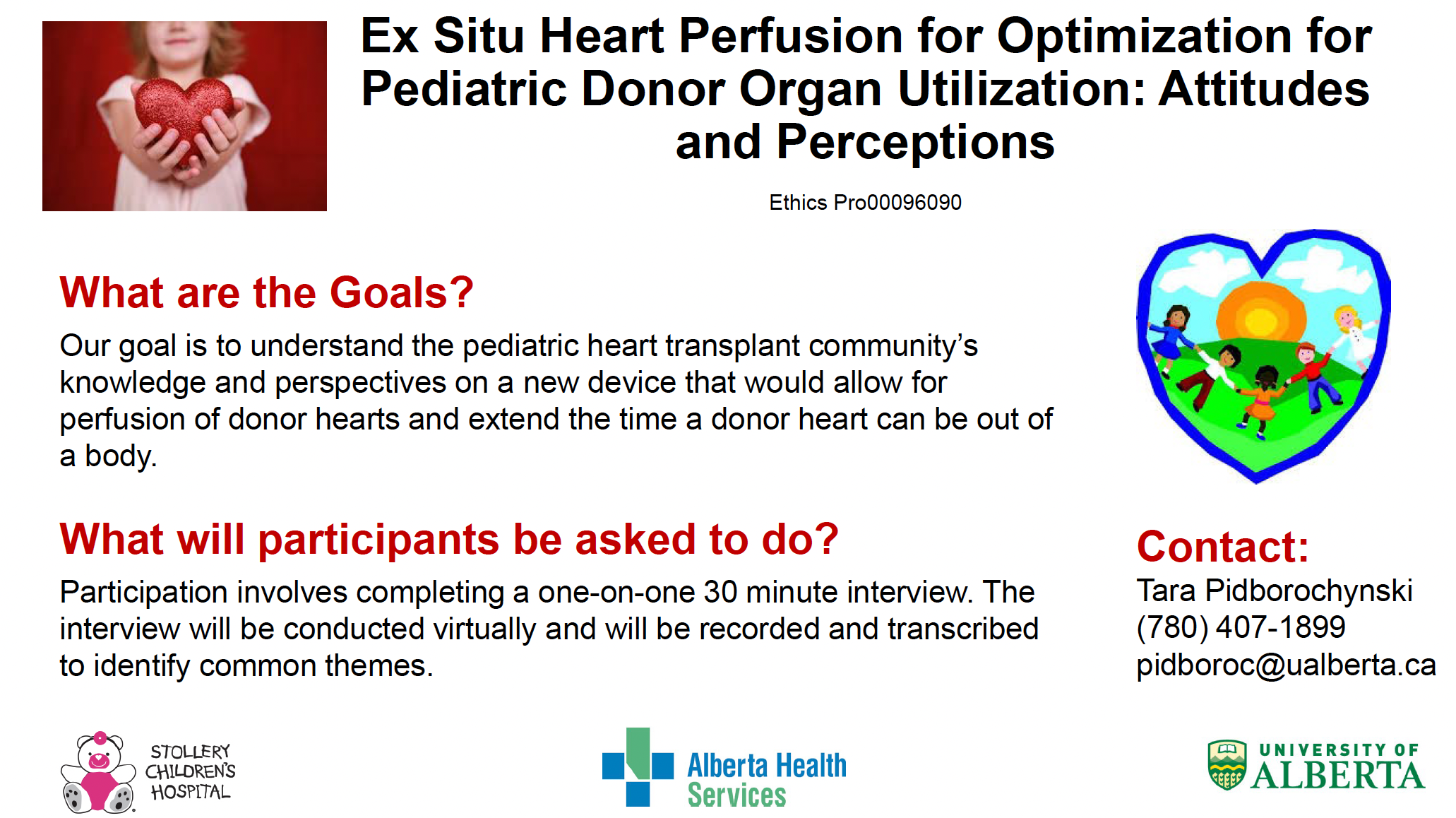 Study recruitment: Ex Situ Heart Perfusion for Optimization for Pediatric Donor Organ Utilization: Attitudes and Perceptions
Dr. Jennifer Conway's team would like to invite you to take part in a research study at the Stollery Children's Hospital. The aim of this study is to understand the pediatric heart transplant community's knowledge and perspective on ex situ heart perfusion (ESHP) in the pediatric donor pool. Ex vivo or ex situ organ perfusion is a method of perfusion of the donor heart, allowing extended out-of-body time as well as assessment of the organ prior to implant. They are looking for parents/caregivers of heart donors, recipients, and children on the heart transplant wait list to take part in this study.
The study involves having a one-on-one virtual interview. The interview will take approximately 30 minutes to complete and will be recorded and transcribed.
Each participant will receive a $50CDN Amazon gift card as a token of appreciation for his or her time.
For more information about the study and to participate, please contact the Research Coordinator, Tara Pidborochynski (pidboroc@ualberta.ca)