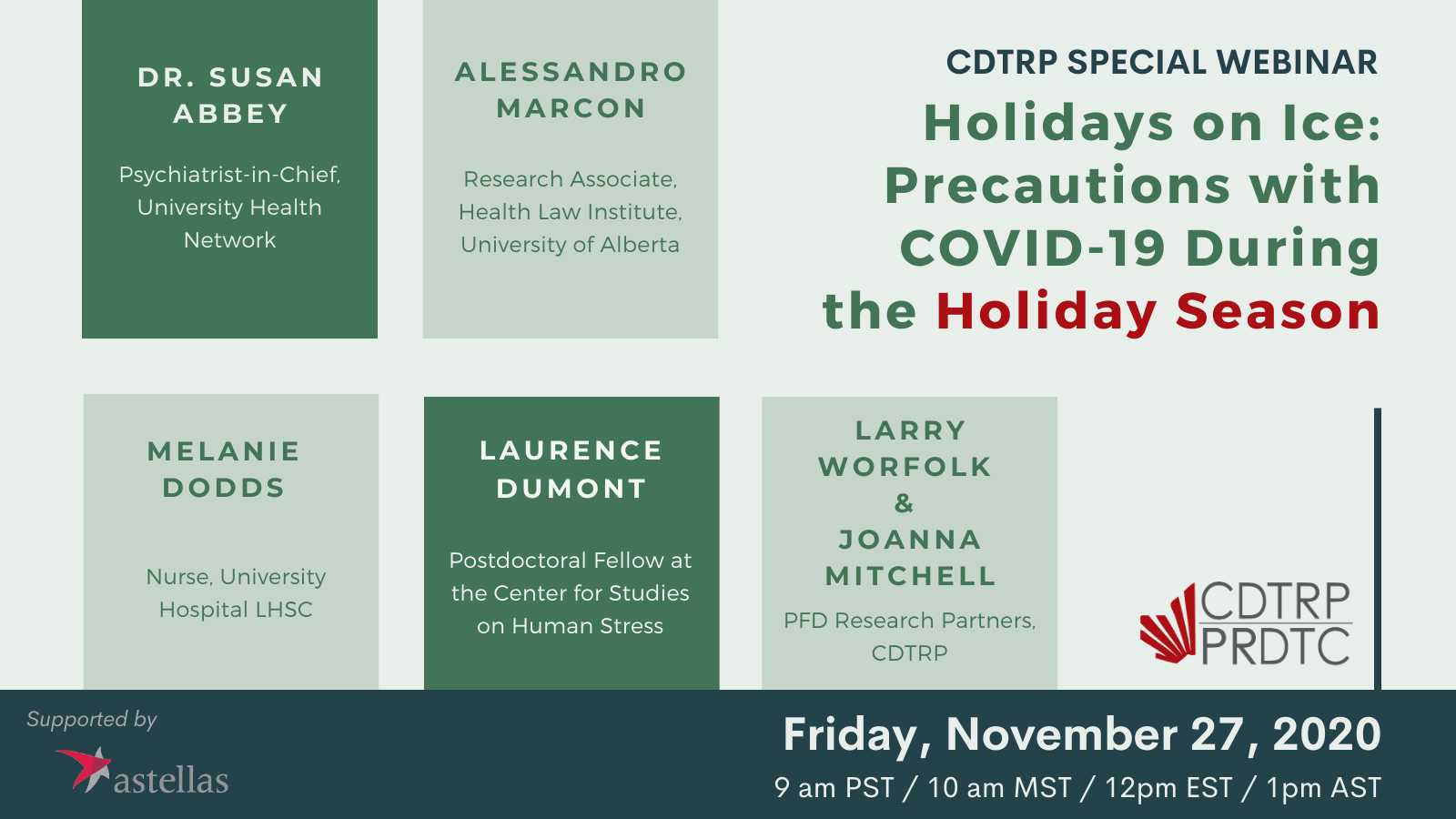 CDTRP Special Webinar – Holidays on Ice: Precautions with COVID-19 During the Holiday Season
Join us for a 90-minute webinar on Friday, November 27 at 9 am PST / 10 am MST / 12pm EST / 1pm AST supported by Astellas Pharma Canada, Inc.
This webinar is aimed for patient, families and donors to openly discuss the challenges and anxieties they may face concerning the 2020 holiday season. Topics will include coping methods, communicating with family, tips and tricks during winter months and much more!
About Astellas Pharma Canada, Inc.


"Astellas Pharma Canada, Inc., headquartered in Markham, ON, is a Canadian affiliate of Tokyo-based Astellas Pharma Inc. Across our diverse therapeutic experience, we aim to transform innovative science into value for patients, and the many healthcare professionals and caregivers who support them. In Canada, Astellas has an intense commercial focus on three therapeutic areas – Oncology, Immunology and Urology. For more information about Astellas Pharma Canada, Inc., please visit Astellas website."