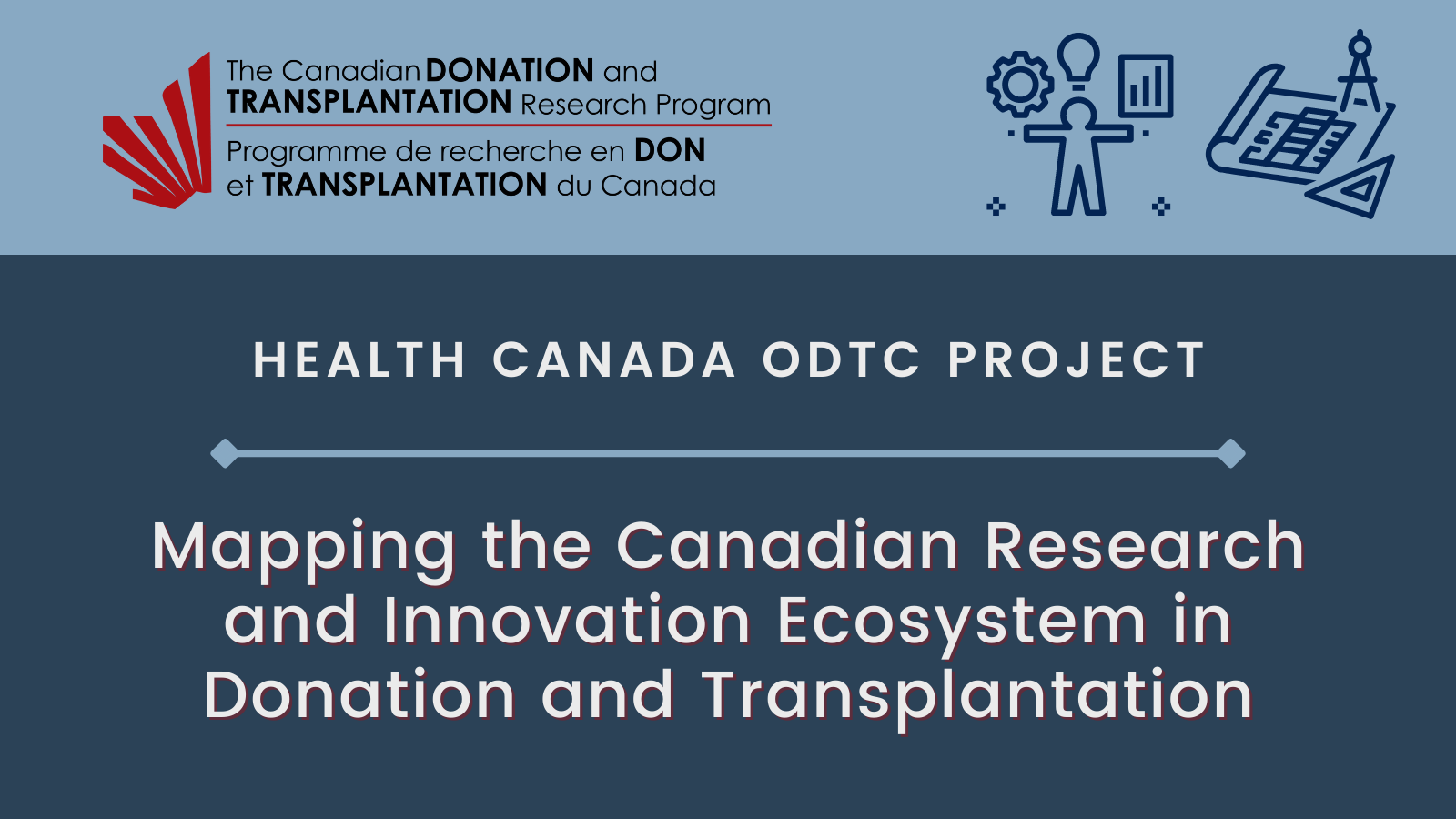 Share your views on the donation and transplantation research and innovation ecosystem in Canada
The Health Canada-led Organ Donation and Transplantation Collaborative, with the support of the Canadian Donation and Transplantation Research Program (CDTRP), is working to develop an organ donation and transplantation (ODT) research and innovation ecosystem mapping report. The purpose of the report is to create a clear understanding of the roles and interactions of the different stakeholders in ODT research and innovation space and help uncover how they participate and contribute to setting the priorities for ODT research, conducting and supporting the research, and enabling the movement of knowledge across the ecosystem.
This project seeks to capture the views of the community and so we would like to invite you to take part in the survey to collect your thoughts and perspectives on the ODT research and innovation ecosystem in Canada.
The survey results are collected by Juniper Strategic Advisers, who are supporting the collection of feedback from the community and synthesizing the results. For any questions, contact Andriy Strogan at andriy@jnper.com.
Your participation in the survey is anonymous and all the answers will be synthesized to present an overarching view of the system. Deadline is October 17, 2021.
Thank you in advance for taking part in this survey and for helping to shape the future direction of ODT research in Canada!